6/20/16
6:41 pm
(HEY.  Make sure you reed the part about how the powers that wannabe 'KNOW' that mystical powers are real.)
—
(DO YOU HAVE ANY IDEA WHY THEY MIGHT INSIST THAT WE BELIEVE THEY ARE NOT? ) 
—
(EH?)
——————
———————————-
—
10:22 am
The covert war against psychics and prayer people
–
"From the moment ruling powers discovered psychic/magical/mystical powers were real it became a priority to corner the market."
—–
All people with such powers were to be identified, recruited, or if not recruitable, disabled and/or destroyed.
——–
People with evil orientations were little problem. Without morality, serving evil and happy for the opportunity to have a license to cause harm without repercussions, they could easily be bought.
—
The problems were the good psychics, the committed enemies of evil,  andprayer people, not psychics at all but channels of Divine Will.
Their loyalties lay with good and the powers of good. 
———
(HEY.  Make sure you reed the part about how the powers that wannabe 'KNOW' that mystical powers are real.)
—
(DO YOU HAVE ANY IDEA WHY THEY MIGHT INSIST THAT WE BELIEVE THEY ARE NOT? ) 
—
(EH?)
——————
———————————-
—
10:08 am
My clovers serve as a double-entry accounting system of my veracity.  Cool. I record the number two different places, each time I update one of the posters with my most recent harvest.  My words are interspersed with verifiable events that are recorded elsewhere and covered with my fingerprints!  God is good.
—
"Utterly complete vindication" is what He promised me.
6:33 pm
6/20/16
5:16 pm
Video message from July 11, 2006
—
(That's my parents' anniversary.)
(It's also the year I ran for Probate Judge and got them pissed at me.)
—
(My mom said, "So Jesus told you to run for office?  SHOW ME WHAT CHAPTER AND VERSE He Said that  IN THIS BIBLE.")
 —
—
  (People who have not learned to hear from God are  gonna be in trouble pretty quick…)
–
(It occurs to me that it is quite convenient for the luciferian psychopathic human-herders, if the Bible records 'Jesus' telling his disciples to KILL PEOPLE.)  
—
They WILL remove 'Christians' heads.  
They will even make people believe they're DOING GOOD by killing CHRISTIANS.
Christians are dangerous, right?
–
WAKE UP WAKE UP WAKE UP WAKE UP WAKE UP WAKE UP WAKE UP WAKE UP WAKE UP
—
—
THE LORD SAYS… Resist the Devil & Embrace My Commands 
—
4:57 pm
I red the book of Luke a lot of times.
The red letter edition has Jesus' words in red ink.
I don't remember Jesus ever saying this:
Luke 19:27
King James Version (KJV)
"But those mine enemies, which would not that I should reign over them, bring hither, and slay them before me."
–
(He didn't even expect to 'reign' the first time He showed up.)
–
(There's one nice thing about being a Baptist:
they won't get disappointed when the Bible is different because they never believed it in the first place. Those of us who have loved Jesus all along will hear His voice…same as always.  "Thank you, Jesus.") 
–
(Unless the change is prophetic…lots of people ARE going to die.)
—
(He is supposed to have said to kill His enemies just days before He was taken before Pilate and did not open His mouth to defend Himself?  Yeah, right.)
—
SATAN is Rewriting the BIBLE to usher in The Anti-Christ!!!
(?)See more here:
–
"Anybody who tries to run for office who believes the Bible will be considered a lunatic."
(The 'CHURCH' even thinks that way!)  
for me to learn that people
list the church-slash-whorehouse
TARGETED INDIVIDUALS GANG STALKING
– NEW AGE DEMISE OF CHRISTIANS
"Are you a targeted individual? Take Faith, Jesus Christ was too! He was gang stalked, and ultimately put to death, only to rise again on the third day. Because He Lives, We as Christians, Children of the Most High God, can face tomorrow. Because He Lives, All Fear Is Gone, In Jesus Name! I know I can endure and do all things through Him who strengthens me (Philippians 4:11-13)."
–
–
—
—
6/18/16
12:16 pm
Glory Hallelujah.
Welcome back to Earth, Truth
———————————
DO WE BELIEVE THIS PROPHET?
(Both true prophets and false prophets are being raised up.)
—
BIOGRAPHY – DAVID E. TAYLOR
–
"Humility and the meekness of Jesus characterizes David's lifestyle in person, while walking in an uncommon boldness and authority when serving the Lord."
—
"Standing in front of me was the man I'd heard about as a little boy my entire life.  I had heard about this man from my father and mother, and was taught that He died on the cross for my sins and rose again on the third day from the dead.  He still was not truly real to me, only a religious opinion.  He was just someone my parents told me about because of their religious beliefs.  Then, out of nowhere, there He was standing in front of me, face-to-face.  As He stood in front of me, His very presence exuded and emanated such gentleness; a pureness and kindness beyond this world.  It was ecstasy!  For the first time, I was standing in front of Jesus.  My whole being felt Him.  You can imagine the ecstasy I felt.  It was a feeling of intense glory!  It's like wherever He stands… He fills the very atmosphere, air and molecules all around you.  Even the atoms inside your very body and being respond to Him. It was total ecstasy, indescribable, blistering with ecstatic eruption! My whole being felt like it was caught up into Heaven. The very atoms in my body made me feel like I was about to explode! Currents of  electricity went through me!"
He Was All Glorious And Powerful
"Standing in front of me was an awesome man, handsome and perfect in stature. He was just a little taller than me about 6 feet or more, the perfect height of a normal man.   As I gazed upon Him I saw that the color of His hair was sandy-brownish and parted at the top, coming over the sides of His face, down His shoulders in waves. The natural words of my vocabulary fail to describe how awesome He was then and how He is presently today!"
—
–
THIS IS A SAMPLE OF HIS PROPHECY:
—
I do not believe that God wants us to become discouraged by always looking at the negative things that are going on in this country in an unbalanced way. I believe that the Lord wants us to also look and find the good things that He has done with this country in a godly healthy perspective. The scripture confirms this in Philippians 4:8 that God wants our minds to think on the good report of things and not the negative. 
—
"Finally, brethren, whatsoever things are true, whatsoever things are honest, whatsoever things are just, whatsoever things are pure, whatsoever things are lovely, whatsoever things are of good report; if there be any virtue, and if there be any praise, think on these things." Phillippians 4:8
The Good Report about America
These are just some of the few things that God has used
America to do throughout history.
–
Multitudes of missionaries have come out of this country and 
1. have been sent all around the world. 
America has provided for many immigrants, a place of freedom 
2. and refuge from famine, disease, hunger, war, starvation and a place of safety from the abuse of dictatorship.
America has provided a place where the nations of the world 
3. can see their dreams come alive by being able to pursue them through the liberty that reigns in this land. 
God has raised America to prominence, riches and wealth.
4.    The goodness of God shows throughout this whole country in 5.
5.     that we have been so blessed as compared to other third world countries.
We were the first country to allow such a freedom and liberty with 
6. justice for all.
Most of all God has provided a land where by we can be free with 
7. liberty to serve and worship Him alone.
–
More (much more) at:   http://www.joshuamediaministries.org/about/biography
—
LOL: Pastor Fails Miserably When Interviewed By Court About How He Spends The Ministry's Funds! Must Watch, It's Unbelievable!
—posted
14 clovers
—
6/15/16
11:29 am
I picked a four-leaf clover.
It's so muggy I'm going into the lake instead of the hot tub.
Here's the song:
Sweet & Innocent
Donny Osmond
(HEY BAPTISTS:  EVEN MORMONS KNOW YOU DON'T RAPE BABIES.)
 –
OK, by SPECIAL REQUEST we'll do a two-fer:
"I know that your lips are sweet
but our lips must never meet…"
–
–
8:52 am
MUSIC BREAK
Dedicated to:   Association of Baptists for World Evangelism
—
–
"Thank you Lord!  Thank you for busting my dad's CHOMO buddies!  Thank you for letting me predict that you would give counsel and vindication to their victims.  You are WONDERFUL!!  THANK YOU JESUS!  BLESS THOSE WOMEN!  BLESS THE TRUTH-TELLERS.  Draw me close and speak to me.  Thank you, Wonderful Jesus."
—
==
Skinny old man, worked for my dad;  he will spend the rest of his life in prison because he molested children.
YET, people like my parents who endorse molesters in MANY WAYS are honored as model citizens.
BAPTIST MISSIONARIES RAPE LITTLE GIRLS.
My folks smile and sign checks to support them and their 'missionary' work in BANGLADESH and greater Asia.
EVEN AS THE VICTIMS HAVE BEEN CONTINUALLY CRYING OUT FOR JUSTICE!
—
HOWEVER, 
Jesus doesn't approve.
We're living in a time of very great miracles.
"BE SURE YOUR SIN
WILL FIND YOU OUT."
—
MY DAD'S SCUMBAG BAPTIST Baby-Raping FRIENDS ARE GOING DOWN.
—
(Or they could repent.  Here's hoping.)
INSTEAD OF DEALING WITH THE EVIL,
to keep their PERP out of jail
and their 'ministry' intact,
THEY EVEN FORCED A CHILD
TO CONFESS TO ADULTERY!
———————-
I've been praying for these victims and confronting JAY WALSH about his part in the cover-up and very great sin.
THIS PERVERT

EVEN DRUGGED THOSE KIDS WHO BELONG TO GOD.
And, the 'CHRISTIAN' organization supported him and several years ago even

STOPPED AN INVESTIGATION JUST WEEKS BEFORE DISCLOSURE OF THEIR REPORT.
—————————————-
BUMP TO THE TOP
BACKGROUND
—
November 7, 2013
3:37 pm
Jay:    I do not want to do this.  I do not want to read about politics anymore.  I am supposed to be a real missionary and travel around doing Jesus' work (MIRACLES).
You must confess so I'm not so bored anymore.  (And to save your soul from hell.)
"This blog is a voice for those of us ABWE missionary kids (MKs) who were sexually molested by Dr. Ketcham in Bangladesh and for anyone who has been abused by him here in the States. We can finally tell "our side of the story."
More here:   http://bangladeshmksspeak.wordpress.com/
Read more here:   http://childrenofsim.wordpress.com/2011/04/13/the-abwe-response-to-abuse-by-mission-doctor/
THE SAD SAGA OF ABWE
"In 1989 we received a report of sexual abuse of a female minor…"
"DO YOU BELIEVE WHAT YOU JUST READ? This man could have been sent home as early as 1975!! Please, please forgive us. Forgive this mammoth organization for overlooking sin against women and young girls! ABWE CALLS IT INAPPROPRIATE BEHAVIOUR AND INDISCRETIONS. Where is the outcry from the churches? Forgive them for overlooking this perpetrator's sin of adultery and eventually paedophilia. How many chances does a missionary get for sexual misconduct, sin! HOW DID THIS CONTINUE FOR SO LONG!? THE SILENCE IS DEAFENING."
"What all this shows is there is a job (ministry) always open for the GOOD OL BOYS."
More at:   http://www.biblefortoday.org/bennett/Articles/saga_abwe.htm
"Please note the following "Confession" …  it HAS NO SIGNATURES!
ABWE Board and Administration Confession
-More at    http://www.abwe.org/news/abwe-board-and-administration-confession#.UnXQn1WzKpg
OCTOBER 17, 2012 ABWE Administrative Changes
In response, the current ABWE Board has taken the following actions:
Terminated President Michael Loftis for a leadership failure, displayed in a loss of confidence on the part of the board and administration. The allegations of Ketcham's abuse surfaced for the second time in 2002. Dr. Loftis stated that he is solely responsible for his actions in failing to officially inform the board of the situation until March 2011, and not following through to insist that the promised investigation was completed. The blog detailing the sexual abuse by Ketcham and the failed response of ABWE in regards to other victims were not the sole issues that resulted in the board's unanimous decision to release him, but rather the situation provided a window for the board to look more deeply into Dr. Loftis' overall leadership.
Asked and received the resignation of Russ Ebersole from his position of Vice President of Missionary Ministries.
Asked and received the resignation of Don Davis as Corporate Counsel.
Asked for the resignations of members of the 1989 board who continued to serve as Emeriti board members. Presently none of the 1989 board members continue to serve as Executive or Emeriti board members.
Again note the ABSENCE OF NAMES in the following article.
Who are the "Emeriti board members" who could have protected kids?
Here:   http://www.abwe.org/news/ABWE-scandal-ABWE-announces-leadership-changes#.UnXUDVWzKpg
Missionary Group Fires Sex Abuse Investigator
"Weeks before the release of a nearly two-year investigation into allegations of sexual abuse of missionary kids, the Association of Baptists for World Evangelism (ABWE) has fired and replaced its investigator, Godly Response to Abuse in the Christian Environment (GRACE)."
2013.  Still no satisfaction.
Read more here:   http://www.christianitytoday.com/gleanings/2013/february/missionary-group-fires-sex-abuse-investigator.html
———————————————————————————————–
and back to the future:
Baptist agency comes clean about ex-missionary's trail of sexual abuse
Starting in 1961, missionary Donn Ketcham served at Memorial Christian Hospital in Malumghat, southeast Bangladesh. He was fired in 1989, for sexually abusing an underage teenage girl, who was labeled as a "willing partner" and coerced to confess.
But the new report, released Tuesday (May 10), shows a far wider trail of abuse, which began in 1964 and continued until 1989.
See more at:   http://religionnews.com/2016/05/10/baptist-agency-comes-clean-about-ex-missionarys-trail-of-sexual-abuse/
ABWE has hired a female psychologist as mediator (to answer questions and communicate on ABWE's behalf) at this time, if victims do not desire direct contact with ABWE. As we did not have permission from the psychologist or ABWE to give out her contact information publicly, you can receive it by…
Asking us at bangladeshmksspeak@gmail.com. We will give you the contact info for the psychologist, no questions asked. (Use an anonymous email account or have a close friend use theirs if anonymity is a priority for you.)
OR contact ABWE headquarters directly. They ought to be willing to do the same.
Choosing whether or not to have contact with ABWE is up to every individual victim, but every victim has the right to know this is happening and how to get the same information that other victims have been given and are being given at this time.
If you are not a victim but know someone who is, please be sure they have this important information.
The ABWE and Donn Ketcham Investigation
The investigation, which concluded in April 2016, confirmed that Donn Ketcham, an ABWE missionary doctor who served in Bangladesh, engaged in the sexual abuse of nearly 20 minors — most of whom were the children of fellow ABWE missionaries — and 4 adult women. The abuse primarily consisted of improper and medically unnecessary examinations at the hospital in Bangladesh, and included sexual assault and apparent drugging.
–
–
–
This statement from ABWE makes me want to puke beginning with the title:  
"Protecting Our Children"
We Commit to Supporting Victims
We are grateful and indebted to the women and men who boldly and persistently held us accountable. From the women who came forward in July 2002, to the contributors of the MK blog, and everyone else who has supported these individuals in their pursuit of truth and justice, we thank you for continuing to demand responsiveness. We thank those of you who have believed us to be capable of change.
We have worked — and will continue to work — to create an organizational culture where the interest of children is paramount. We accept the obligation to continue to admit, confess and repent of our failures and mistakes to those we have hurt.
We Commit to Telling the Truth
—-
—
Isn't this pitiful?
This fake 'Christian' organization that permitted travesty to continue, after ALLOWING THEIR STAFF TO FILL YOUNG CHILDREN WITH DEMONS  (references available on request) and now wants to help…
SO, AFTER ALL THESE YEARS OF DENIAL,
TO 'REMEDY' THEIR CRIMES,
THEY'RE SENDING VICTIMS
…TO PSYCHIATRISTS!!!
DO WHAT JESUS INSTRUCTED.
(That makes Jesus puke too.)
So then because thou art lukewarm, and neither cold nor hot, I will spue thee out of my mouth.  
(Revelation 3:16)
—
Having a form of godliness, but denying the power thereof: from such turn away.  
(2 Timothy 3:5)  (Been there.  Did that.)
—
"We're devastated by the negligence of ABWE leadership in failing to remove Ketcham from the field again and again," said the family of the underage teen survivor. "We wish that ABWE leaders could comprehend the immeasurable pain that this … continues to cause her even to this day."
—–
"Over the course of his professional life, Ketcham abused at least 22 individuals, the report concludes. Many were his patients, and some (as young as 8) were given unnecessary pelvic and breast exams. There is evidence that several were heavily drugged with the anesthetic ketamine."
–
7:40 am
This is the anniversary of my first marriage.  He was a psychopath just like my dad.  (That's what victims of narcissistic abuse usually marry.)  I pray for him once in awhile.
–
"Nothing in the world can take the place of persistence.  Talent will not.  Nothing is more common than unsuccessful men with talent.  Genius will not.  Unrewarded genius is almost a proverb.  Education alone will not.  The world is full of educated derelicts.  Persistence and determination are omnipotent."
     (Some long-dead president)  (When I was a child my grandpa gave me a dollar every time I recited that.)
Persistent hoaxes can

repeatedly

ensnare us.  Or at least they threaten our commitment to Truth. They wobble our stance.  If a narrative is maintained, even if we don't fall FOR it…we often eventually FALL IN WITH IT.  That's easier than maintaining vigilance on behalf of TRUTH in the face of painful opposition.
(I didn't learn this from my family of origin so I'm grateful to know it now.)  
(I'm ALSO grateful to know that dads shouldn't walk around naked in front of little people all the time,  and they should PROTECT CHILDREN WHO ARE SEXUALLY ASSAULTED BY OTHERS and

they shouldn't make their children go INTO THE BATHROOM with them for a heart-to-heart…while DAD TAKES A SHIT.)
(My dad did that for the
last time
when I was over 50!  I was so grateful that he was FINALLY going to grant me an audience.  I didn't even recognize that he was laughing his ass off as he sat on his throne.  Good thing he didn't flush it.)
(Nobody EVER respected a liar more than I did.)  (I have repented.)
(Isn't that funny?  Just when DAD LEARNS that  HE is required to RESPECT ME.)
(And everybody else, eventually, hopefully,

so he won't  ROT  IN  HELL.

)
(That's about the best gift I could give him, no?)
"To completely understand a narcissist you have to conceptualize that EVERYTHING ABOUT THEM IS A LIE."
"To take it further–

not ALMOST everything about them is a lie but EVERYTHING

from I love you, I hate you, my family hates you, your friends hate you, the world hates you, you are crazy or mentally ill, etc. etc."
"Don't forget all the other day-to-day lies, the

lies about stupid stuff

, the lies about accountability, the

lies about other lies

, and every other lie about anything and everything."
"The narcissist downloads these lies into your head and your heart to manage you down, gain power over you, and control you."
"The prison the Narcissist used to hold you captive was built from all of their lies – the POSITIVE endearing I love you lies and the disabling ones that managed you down every day to control you and eventually

disable and destroy you

. Narcissists are VERY convincing and polished liars and EVERYTHING they told you was a LIE!"

See:   https://wordpress.com/read/feeds/2790556/posts/1059536025
—
Orlando Our Atrophied System Has No Truths – Morris
–
"That sums up the world we're living in now."
"We're all having to give lip service to things we don't really believe."
"ISIS and Orlando are both marketing ploys."
–
Praying in Tongues – Key to Intercession, your Spiritual Strength & Destiny in the Endtimes
THIS MARK-SIGN WOULD BRING A FLOW OF LIFE THAT WOULD MAKE POSSIBLE FOR YOU TO ENTER INTO ALL THAT GOD HAS PROMISED.
THAT'S WHY YOU SHOULD SPEAK IN TONGUES MUCH (It's a flow of life)
Speaking in tongues releases life; it has birthing power.
–
I Corinthians 14:4 He that speaketh in an [unknown] tongue edifieth himself; but he that prophesieth edifieth the church. ( Edifieth Brings forth life)
–
THE BLESSINGS OF ABRAHAM
Financial Material: 
Victory over enemy:
Relationship with God;
Fruitfulness
Fulfill your destiny Etc
The promise of this is the mark in your mouth,speaking in tongues.
No wonder the Apostle Paul said; I speak in tongues more than you all
God Bless you
N Johnson © September 21. 2007
–
—
—
6/5/16
7:42 am
MANDELA EFFECT:
–
George Dubya said…IN 2007:  "MANDELA'S DEAD.  Saddam Hussein killed all the Mandelas."
–
 (It's in the video.)
(In the current reality Mandela died in 2013.)
"Those people  that are telling you that the scriptures of the King James version haven't changed  have not been in there reeding their scripture."
"HIS WORD is not gonna change.  But the written books…" 
"The words…literally the INK…has changed."
"I know the word 'stuff' was NOT IN MY KING JAMES."
"I haven't done anything but tell you the truth and you better turn your lives over to God."
Behold, the days come, saith the Lord God, that I will send a famine in the land, not a famine of bread, nor a thirst for water, but of hearing the words of the Lord:
And they shall wander from sea to sea, and from the north even to the east, they shall run to and fro to seek the word of the Lord, and shall not find it.  (Amos 8:11-12)
–
"I'm not telling you not to trust the Word of God.  I'm telling you to seek the one who spoke it."
—
—
5/22/16
4:33 pm
"Evangelical Christianity, as everyone knows, is founded upon hate, as the Christianity of Christ was founded upon love."
–
— H. L. Mencken
Read more: WHAT REALLY HAPPENED | The History The US Government HOPES You Never Learn! http://whatreallyhappened.com/#ixzz49Q1rkXyp
—
1/5/15
3:40 pm
YOUR PASTOR SAID HE'D TALK TO ME WHEN HIS WIFE'S BACK GOT  WELL.
THAT WAS WEEKS AGO.
YOUR FORMER PASTOR REFUSED AS WELL, AND NEARLY WET HIS PANTS WHEN I BOWED BEFORE HIM ON THE PAVEMENT.
THEN HE LEFT TOWN…AND TOOK HIS SMART WIFE WITH HIM.
Y'ALL SHOULD PAY ATTENTION.  I MISS YOU.  (SOME OF YOU.)
———————————
—
3:26 pm
Cherie Beltram sermon on "PROJECT BLUE BEAM" in the End Times. This week we talk about the "Big Space Show in the Sky" that the illuminati have planned for us. Some of the things discussed in this message are: 3D holograms, laser projection, false rapture, Jesus, buddha, krishna, allah, mohammed, super computers, lord matreya, DEW (directed energy weapons), TI's (targeted individuals), mind control, electronic wave lengths, satellites, islam, muslim, antichrist, and hypnosis.
—
SUICIDE.  
SUICIDE.  
INDUCED SUICIDE.  
PAY ATTENTION.  
SUICIDE and MURDER.
— 
OUR GOVERNMENT CAN FORCE MANY OF US TO COMMIT SUICIDE.
—
THEY PLAN TO DO THIS ON A LARGER SCALE.
DO NOT COMMIT SUICIDE.
———————–
Please help me not to want to commit suicide.
—
"The GOD-MADE-ME-DO-It program."
—
—
PAY ATTENTION FAKE CHRISTIANS.  Please.  The technology pretends to be God.  If you DO NOT RECOGNIZE THE VOICE OF YOUR SAVIOR YOU WILL NOT SURVIVE.
"Programming is going on hot and heavy."
—
—
—
12/6/15
9:23 am
—
THERE IS NO SUCH THING AS A MODERATE CHRISTIAN>>>only APOSTATE ONES!!!
—
"The Americans used their own people as guinea pigs…to develop their own weapons…"
Activists deliberately targeted with lethargy or cancer or suicidal depression…
Target a specific gland, or the brain or the heart and follow it around all the time…-
–
–
"This wasn't secret until the seventies."
MICROWAVE WEAPONRY'S USE ON PEOPLE EXPLAINED BY DR BARRIE TROWER
–
8:09 am
Graham Cooke said to pick a number between 1 and 150 and to look up the corresponding Psalm and live it.  I picked this:
–
Psalm 149
1 Praise ye the Lord. Sing unto the Lord a new song, and his praise in the congregation of saints.
2 Let Israel rejoice in him that made him: let the children of Zion be joyful in their King.
3 Let them praise his name in the dance: let them sing praises unto him with the timbrel and harp.
4 For the Lord taketh pleasure in his people: he will beautify the meek with salvation.
5 Let the saints be joyful in glory: let them sing aloud upon their beds.
6 Let the high praises of God be in their mouth, and a two-edged sword in their hand;
7 To execute vengeance upon the heathen, and punishments upon the people;
8 To bind their kings with chains, and their nobles with fetters of iron;
9 To execute upon them the judgment written: this honour have all his saints. Praise ye the Lord.
King James Version (KJV)by Public Domain
–
9:13 am
"The Lord liveth!!  And blessed be the Rock and may the God of my salvation be exalted!
The Lord liveth!!  And blessed be the Rock and may the God of my salvation be exalted!
I will call upon the Lord!  Who is worthy to be praised.  And so shall I be saved from my enemies!"
—
11/29/15
8:11 am
The Overcoming Life 2 with Graham Cooke: Standing Tall
–
8/15/15
6:07 pm
"Christians WILL be persecuted.  A change has come."
"America has been racing to judgment…in defiance of God."
—
7/25/15
2:13 pm
—-
7/17/15
5:03 am
Baptists find it easier to believe in demons than in their own Lord's own SPIRIT!  That's nuts.  But, they don't know much about demons easier.  I approached Jay,  back in the beginning of my truth-quest, when I was being electronically tortured, and believed I was being harassed by demons, or a human spirit.  He lived in Bangladesh for years, surely he'd know.  Well it's six years later and I've finally gotten some answers.
–
–
I KNOW the Holy Ghost is real for many reasons.  Dearest to my heart are my memories of MANY MIRACLES.  I used to weigh 300 pounds and I no longer do, thanks to the Holy Ghost.  I no longer get headaches and was instantaneously cured of arthritis at the same time I received the Baptism.  The Bible mentions 'BAPTISMS' but once the civic center has agreed on 'sacraments' …they've stopped listening for new things from God.  Haven't they?   That's tragic.
–
–
–
–
4:21 am
Do you even know how hard it is to maintain a truth-quest with no allies?  It's not nice being in conflict with every person I care about.  Except Josh.  I've been doing this for SIX YEARS STRAIGHT.  Somebody, somewhere within the sound of my fingers must ACTUALLY CARE ABOUT TRUTH!  I have to keep reminding myself that something wonderful is going to happen.  I try to think about the million people Adam will lead to Jesus.  I think about going to Toronto sometimes, and having a life.
–
–
 I'm seeing the Bible HAPPENING in front of my eyes and nobody gives a rat's Baptist.
–
–
It's the parable of the wise virgins and the foolish virgins, real-time.  The Baptist Missionary's  PROBLEM with me is …a  DISAGREEMENT ABOUT…OIL.  He claims the Holy Ghost is not real because they've never met.  HAH.  Fat chance.
–
–
–
 When the King shows up I won't share my oil with him because that's not how you get oil.  You get OIL by the ANOINTING of the HOLY GHOST to whom you speak regularly in prayer and otherwise.  WAKE UP.  This is TEOTWAWKI.  (That's a conspiracy acronym.  You'll have to catch up on some reading.)

–

–
 And the foolish said unto the wise, Give us of your oil; for our lamps are gone out. But the wise answered, saying, Not so; lest there be not enough for us and you: but go ye rather to them that sell, and buy for yourselves.And while they went to buy, the bridegroom came; and they that were ready went in with him to the marriage: and the door was shut.
Matthew  25:8-10
—
7/13/15
12:23 pm
God is HILARIOUS, and it's really funny when he keeps you low by causing you to laugh at yourself.  I wrote:  "I have not miss a jot or a tittle."  (I even changed the words as instructed.)  I MISSED, a very simple English note.  I can't wait to laugh with people who are not full of themselves…and I hope to be among their number.
——
11:53 am
I woke today with three words going through my head:   Buckle up,  Baptists.
—
7/12/15
4:13  pm
PETITION FOR REINSTATEMENT AS A SANE INTELLIGENT MEMBER OF THE GOLDTHORPE FAMILY  
(It won't bother me if I'm the only one.)
–
All my life I've wanted to please God. He told me to keep milking goats and nursing babies. I spent many thousands of hours praying and many more studying, and in 2001 I received the Baptism of the Holy Ghost, and began to have visions and prophetic dreams.  Finally, in 2005 God gave me a job to do.  I ran for a judgeship, then for Congress, believing every day that I was doing God's will…and expecting something amazing.  I was not disappointed;  I was endorsed by Dr. Ron Paul and met truth-focused political activists and received campaign donations from all over the country.  But I didn't get a job.  I still prayed a lot, often all night and far from home; I met and spoke to people as God directed me, and my father did not like any of it.  (He did not speak to me though, of course.  He prefers anonymity when sabotaging lives.)   Dad filed a false police report claiming that I was dangerous, and he abducted my children.  I avoided being locked up in 2009, but his attempts did not stop.
–
I wrote a book* in 2011 describing events I experienced.  As a SPIRIT-FILLED CHRISTIAN, I was accustomed to hearing voices and I relished the privilege, and  I could RECOGNIZE  WHEN SOMEBODY INVADED MY PRAYER-PLACE.  I had studied the history of government mind-control, and frequently thought my experiences were very similar, but I couldn't imagine I'd be targeted.  In my book I attributed my torment  to spirits, and although my terminology was naive, I do today SWEAR TO THE TRUTH OF EVERY WORD.  After Dad read the book he brought his crew to my house (he HAD NOT BEEN TALKING TO ME) and cut down trees and dug up the septic system and spent a week fixing everything on the property.  I thought he felt sorry for me about what I had suffered.  (I did not yet know the guilt he carries.)  By the first of 2012, he knew I did not understand  the torture.  He asked me to sign my house over to the boys.  I ALWAYS respected my dad very much so I did as I was told.  All communication ceased once I'd done his bidding.
–
THEN ALL HELL BROKE LOOSE; HIS SMEAR CAMPAIGN GREW WINGS, and he (admitted, it's documented…) tried to lock me up again. I was tormented and tortured and followed and gaslighted.  He has refused to speak to me about these matters ever since, as has my mother and my brother and everybody else.  I have been completely isolated since Dad first decided to lie about me.  He has known ALL ALONG, that I am sane, and I kept records of our VERY RARE exchanges to that effect.   He has tried to buy me off numerous times, with bank stock, a credit card.  He owes me FAR MORE than he's offered, but also I WILL NOT BE SATISFIED UNTIL I HAVE MY FAMILY BACK.  ALSO MY LIFE.
—
Meanwhile back at the ranch, Josh had been sitting alone during the time I was tortured and unable to do very much.  George became the best cannabis grower in the region, so we didn't starve.  However, I spent day and night selling weed, and entertaining drug dealers.  So Josh was abandoned even LONGER at his desk, and when I became cognizant, I begged my father and mother to help me find an alternative environment for him. They did nothing but scream at me and kick me off their property.
–
 I filed for divorce, knowing that I had to take over.  (My big mouth notwithstanding, I had always tried very hard to be a submissive wife.  It's hard to submit to a man who never expresses an opinion.)  I demanded that the grow-room be dismantled.  I cleaned out the basement and replaced screens and…sought my father's advice. He refused to even advise me how to get LOCKS FOR THE DOORS!  (I'd never owned a key since we'd lived here.)  He refused to advise me, refused to lend me tools and sometimes even told me wrong things to do!  (All recorded.)  His failure to assist with projects I knew he approved should have tipped me off.  His refusal  to SPEAK TO ME for these intervening years certainly confirms what I've learned about him.
—
I have not sued my father for restitution because the Bible says not to sue a 'Christian brother' in human court.  I did as the Bible instructs.  I approached two elders to listen to my complaints, but they would not respond.  I approached the church, but they would not respond, and my father still will not speak.  The Bible says if those options bear no  fruit, I should consider my father an infidel. (At this point, that doesn't tax my brain a bit.)   I am FULLY PREPARED to file suit, thanks to Edward Snowden and the two years of research I conducted, as hard-to-believe  TRUTHS  became available.  I'd still prefer to  see my family do the right thing.
–
Since Edward Snowden revealed the existence of government spying on American citizens, I've been able to document  REMOTE TORTURE of innocent citizens, and my story is VERY FAMILIAR.  I was targeted by gangstalkers, electronic weapons and cyberstalking.  In November 2014, I attended the CONFERENCE AGAINST COVERT HARASSMENT in Belgium, and I met LOTS of people from MANY COUNTRIES who also suffer.  I listened to scientists and lawyers and government officials and activists from all over Europe. Political dissidents are routinely targeted, losing family, jobs, health  and sometimes their lives.  Dr. Rauni-Leena Luukanen-Kilde has been murdered since I met her in Belgium, but many targets eventually take their own lives. Suicide is often the goal of the gangstalking-goons.
–
I have recorded every day of my life since February, 2009.  I began by trying to convince my atheist friend what was happening.  The goons run scripts into minds of targets, and mine featured him…doing things he did not do. Rather than go nuts,  I told him about what I was seeing and hearing; I wrote the 'stories' to him every day for two years.  When I sent the last journal I swore to it and had it notarized.  I've not seen the 30-40 theme-books since that day.  They are an affidavit admissible in court.  They MIRROR PERFECTLY my book.  Since then, I maintain  a website ** which contains background documents about EVERY SINGLE WEIRD EFFECT I EXPERIENCED, sometimes even the patents for the equipment used to effect the effect.  I haven't missed a jot or a tittle  and I could help a lot of people who don't ever know what hit them.
—-
I am presented an utterly unique opportunity to help people and to serve God and to HAVE A LIFE.  My father will not release me into service.  He will not respond to my requests, pleas, bitching, nothing.  He is a very big stumbling block, not only to my personal spiritual advancement but also to the NECESSARY FREEDOM FOR VICTIMS OF ELECTRONIC TORTURE.  Do with that as you will.  I have records of every claim I make.  But, he will not stop me from accomplishing my destiny; how could he?  Still, his own eternity will be affected by how he deals with me and those other (millions?) who are also tortured.
–
May I please be part of the family again?  This time 'round somebody else washes the dishes and…NOBODY 'DISHES' ON ANYBODY ELSE: – –No more lying about others to cover our asses.-–   Goldthorpes are better than that.  I do not wish to see my father prosecuted.  That's not my business.  I just want what was stolen from me.  And freedom from psychopathic parenting  that should have ended decades ago.  And God's Kingdom established on Earth.
–
–
*Madness and Politics…but I repeat myself  (Available on Amazon)
**thatrandomcandidate.com
–
–
7:12 15
4:09 pm
In 2009, displaying spectacular hubris, my father told the Michigan State Police that I was dangerous and abducted my children.  His actions directly resulted in the following harm:
–
1)  I am divorced
2)  I have no house and work for ten dollars a day,  in my former home
3)  My son does not believe in Jesus and his father's faith has diminished
4)  My extended family does not speak to me or even respond to my gifts and other overtures
5)  I HAD TO RUN FOR CONGRESS AGAIN TO PROVE I WAS SANE
6)  I lost my bar license
7)  I am penniless
7)  The local church smeared me damaging my relations with the community and earning opportunities
8)  I have recorded every detail of my life and published some and swore to some and continue to this day.
—-
Repeated requests for redress have been rebuffed.
–
Dad's actions also set into motion a series of highly unusual events that are yet problematic, and without accurate definition.  But research has taught me A LOT about 1) him, 2), God, 3) myself and 4) my government's activities.
—
Now I seek FAR MORE than the piddly apology he refused to provide in 2009 when I challenged his fraudulent religion with my faith in Jesus, because I've discovered MANY MORE VICTIMS of spontaneous life-implosion… and I recognize that he holds a key to many truth-quests worldwide.
—
Dad drove by about 5:30 and I prayed for him; I prayed that God will cover him with the Blood of Jesus and soften his heart.  (I think he goes by the house just to check on me; my road is an extra corner  from his place no matter where he's headed.  <3)
—
One truthful moment and my father's life is redirected and mine will restart.  I hope he grows up before the zombies get him.
————–
Hey Baptists, the sand is now exploding beneath folks' feet.  Whatcha gonna do about it?  Don't you have the answer to everything?  (That's what my brother says when he invites people to Jesus-camp.)  Children are raped…by George Bush's cabal, but that's OK.  Georgie says he's a Christian, so we don't have to investigate gun-running or drug-dealing or rape.  This world is a mess, and I for one, am most pleased.  Not very much longer can fake-Christians pretend to know God.  The NSA recognizes who really hears God's voice.  They shiver in their techie-tennies.  They wonder how they will subjugate the 'hive-mind' when it  reaches beyond their capability to code.  Their machines interpret many languages…but not all of them.  THIS IS A GREAT TIME TO BE A REAL-LIVE CHRISTIAN!
—–
4:48 pm
"Conspiracy theorists" stand at the verge of greatness.  Conspiracy theorists have consistently questioned the prescribed narrative that controls our lives.  Their moniker is fallacious, since rather than 'theorizing' they INVESTIGATE conspiracies, sometimes real, sometimes false.  The true conspiracy THEORISTS are trying to take over my world, beginning long before Dudley DoRight  tried to stop Snidely Whiplash.  THE BAD GUYS WANT IT ALL.  THE BAD GUYS CONTRIVE TO TAKE OVER THE WORLD.  THEY ALWAYS DO.  (I can't believe I was the only kid watching cartoons.)  I also can't believe I'm the only person who thinks those guys should be stopped, but it feels that way.
—
My acquaintance has been  with 'Christians', almost entirely.  Christians follow Jesus who said in their Holy Book that he, himself, is THE TRUTH. Yet, my experience with "Christians" is that they 1) watch TV, 2) ignore truth-speakers, and 3) go shopping.  (Definitionally, 'conspiracy theorists' are the best Christians I've ever known.  What to make of that?)  Conspiracy theorists  know the back-story that the 'Christians' will require when the SHTF.  (Sorry.  Christians don't say shit even when their mouths are spewing it all over everybody else.)
–
 It is time for all sentient beings to become 'conspiracy researchers.'  Failing that, there are no Christians on the planet and my Lord's question was not hyperbole:  "Nevertheless when the Son of man cometh, shall he find faith on the earth?"    God was NOT FOOLING AROUND!  If the people 'who are called by my name, etc.'  DO NOT SEEK AND LOVE AND PROMOTE AND DEFEND TRUTH…we're pagan, we're diseased, we're doomed.  "Thank you God, that there IS A BODY of people who love you.  (Truth.)  Forgive the BAPTISTS for loving America's wars and wealth.  Amen."
–
But as to the greatness forementioned, when the EHTF (*excrement…),  some people will be helpful, since they actually did the homework assigned by JESUS, THE CHRIST.  These persons will be in great demand.  Their knowledge and understanding will far supersede the platitudes ingested by 'Christians' who listen to the DHS 'pastors' who will instruct them to obey godless government.  It's a no-brainer.  (That makes sense in a sad kind of way.)  Those who have actually FOLLOWED JESUS (ie. followed TRUTH) will be far better able to help sad, scared church-goers, who don't have a pot to piss in and wouldn't say piss even if they needed to go really bad.  I'm not joking.  Games are over.  I have HATED WITH A BURNING PASSION the hoe-downs that masquerade as CHURCH.  I want to worship Jesus.  I will worship him, in his embodiment as truth.  I can't do it with the local Baptists, that's for sure.
————————————————————————–
4:25 pm
Church.  The place with magic chairs.  Every asshole seated there is rendered holy.
3:17 pm
My mother has not always been a rich bitch; for a time she was only sorta-rich.  She used to bemoan her habits of 'conspicuous consumption.'  (She also would  hide shopping bags in the closet so Dad wouldn't see them.) She used to seem almost human.  She liked girls a lot, high-school girls.  She'd rub their backs in the dark on a sit-up bench my dad made.  I'd cry in the bedroom, because she never touched me.  Now I understand that a mother does not touch her daughter the same way she touches more interesting girls.
—–
2:53 pm
PS- I wrote about being raped as a child in my multi-volume affidavit.  I wrote how you refused to address my complaint.  I wrote EVERYTHING.
–
2:45 pm
Here's the deal, Mom.  I do not hold ill will due to parental neglect.  I will never mention it again, if you decide to speak civilly to me and to speak truth.  The only times you've spoken to me for several years you've been screaming that my dad didn't rape me.  (That raises obvious questions I will put aside if you'll be an adult.)   I have experienced unusual things and I could help others who do not have JESUS, THE CHRIST to keep them alive through those anonymous rapes.  If you do not speak to me about this issue I cannot believe you to be any manner of Christian.  We have a house phone now.  The number is 906-586-4629.  You know my cell number.
—
You have money and I need some to take my DOCUMENTATION to somebody who could help people.  A thousand dollars would get me to several potential activists.  I don't give a shit what you did or did not do for/to me.  I really don't; it's just additional fuel for  the fire that I will not permit to be extinguished.  PEOPLE ARE DYING AND YOU AND DAD COULD HELP THEM AND YOU BOTH PRETEND TO BE CHRISTIANS BUT YOU DON'T EVEN LOVE YOUR OWN CHILD SO WHAT AM I EXPECTING?  A miracle.  Do not apologize to me. Send me on my way so mothers who actually love their children will not have to see them raped and tortured as I have  been.
—–
2:15 pm
Dearest Mama,
You know I was raped as a small child, I told you in the kitchen. I wrote 'FUCKED' although I'd never heard the word until my RAPIST said it to me.  You turned your back.  You also knew I was being raped several years ago, and instead of offering even slight commiseration, you chose to CALL ME CRAZY AND YELL AT ME AND KICK ME OFF YOUR PROPERTY.  You stand up for Dad; so be it, you took vows.  But, as a result you have become a piss-poor excuse for a MOM… and an anti-Christian.  I am maybe not the sharpest tack, since I  approached you again concerning my more recent violations,  but you're supposed to be a mom.  How can you say, "Maybe somebody else raped you."??  How can you not say, "OMG, I'm so sorry.  Come succor at my bosom and we'll make things right."?  You are an abused woman and you do not know how to behave properly in a (quote-unquote) love situation, because you've lived years with a psychopath.       WHEN YOUR BABY IS RAPED YOU STAND UP TO BE COUNTED.  Otherwise, you've failed.  Both her/him and yourself.
–
Mom, I hope to see you in Heaven but I will not unless you decide to intercede for the downtrodden. God was kind enough to provide one such soul in your very womb.  Time is short, to be the person God intended you to be.  You cannot protect me now because I am much smarter and stronger than you.  You can protect others, as you should have helped me protect Josh.  Do the right thing.  Do not lie any longer.  Do not turn your back when you see pain.  I WAS A SMALL CHILD AND YOU PERMITTED MY DEFILEMENT!@!@   Grow up, please, time is short.  I love you very much.
L
—————–
2:00 pm
I sent my chicken-shit lying father and brother and mother a scripture reference, like this:
Luke 12:2*.  I can take it.  Can you?

–
*"For there is nothing covered, that shall not be revealed; neither hid, that shall not be known."   (Luke 12:2)
—
Sundays used to be my least favorite day.  I could never understand why Christians called it the "Day of Rest" because we worked harder on Sunday than any other.  Three church services, choir practice and if I was playing for a soloist I'd have show up  for that practice too.  A couple free hours in the afternoon, maybe, but you had to put your game-face back on again later.   I had attended Spirit-led services, and I longed to share those experiences with fellow church-goers but nobody was interested in worship, and my attempts just made people uncomfortable around me.  (They'd still approach me if they had a strange dream or something.)  Later, when I stopped attending church, Sundays were even worse, because I felt guilt although my absence was a conscious decision.   But I no longer suffered weekly frustration listening to lies and half-truths.  (It used to keep me agitated for hours afterward.)   Then I did some more studying.
–
"The Sabbath Rest" was a concept that I found difficult to separate  from the organized-church demands and programs, although I knew the church was going about it wrong.  I learned that the Sabbath is a far deeper 'rest' than would be established even taking an entire day to do nothing but sit around thinking about God.  Sabbath is when we are to cease from our 'own works', and when we hear his voice, seeking God's will eventually becomes a way of life.  When we are enabled to hear him at all times, and we become obedient to the voice of God completely, we will be freed from human motivations.  We'll be very comfortable with any amount of labor for God and no task will be onerous.  "There remaineth therefore a rest to the people of God."  (Hebrews 4:9)
—
—-
7/7/15
4:39 pm
I'd really like to request prayer for my dad.  I don't know if he's a psychopath-from-birth, but it could be otherwise.  He has had to fight a lot of battles to retain dignity, and I don't blame him for much of his character deficiency. (I do blame him for expecting others' reputations to fight his personal battles for him.)  The man is not stupid.  He's uneducated and that fact has caused him much grief, as evidenced by his continual denigration of my educated mother.  (Who also helped with his reputation and he should be GRATEFUL, rather than ABUSIVE.)  But, he's a VERY HARD WORKER.  And although he's stingy with people who's lives do not assist his attempts to be the big Kahuna, he does share with some other poor people.  He's not kind, but he has a great sense of humor.  (At least he used to, before he tried to kill me.  Now he just sounds like a pathetic moron.)   He NEEDS PRAYER.  He could HELP the world!  His mother prayed for him and I've always done likewise.  Please pray that my dad will put his resources toward a cause more valuable than status.  Please pray that he will care about the millions who are electronically tortured, as he caused me to be.  Please pray that he will have enough confidence in his own value, that he can value others.  Thank you.
—-
7/6/15
11:59 am
MUSIC BREAK, this one goes out to Jesus' 'church'
"For the shepherd is asleep, where the willows weep, and the mountains are filled with lost sheep."
—
6/14/15
6:47 pm
3:14 pm
TEXT TO my brother DAVID and forwarded to my dad, ROBERT GOLDTHORPE:
"If you knowingly follow a liar…what does that make you?  If you know people need help and don't respond are you following Jesus?  Will you die in sin even though you know those answers?  Is the fancy life a psychopath gave you worth eternity in hell?  Wouldn't it be better if both the psychopath and his pampered son went to Heaven?  Is that even remotely possible when truth is rejected?  Or not even considered?  Even although Jesus himself is truth?  What will he say to anybody who won't even look for him?  "Depart…ye cursed.  I never knew you."–

—
1:15 pm
LETTER TO LAKEFIELD BAPTIST CHURCH:
I've lived my convictions.  I've lived my faith.  I've lived according to the Word of God.  I hear his voice and I obey.  I approached you people many times.  In 2009 my father told the police that I was dangerous.  He hoped to have me locked up and confessed to that after his LATER ATTEMPTS to have me locked up.  Failing that, he spread lies about me.  You all went along with his smear-campaign although not one person from this institution talked to me about my claims.  I've attempted to talk to you for years.  I laid on my face on the blacktop begging your former 'pastor' for a hearing.  I NAILED A NOTICE to the front door of the whorehouse.  No comment.  You are not representing Jesus Christ.  You are representing money and government.  Woe.
–
The Bible tells us how to behave if we have been mistreated by a 'brother'.  I've done those things.  I went to elders and pastors.  No response.  If my dad were a poor man would you have spoken to me?  His fanny on the pew and his dollars in the collection plate are honorable to you?  If you knew him as I do you would feel differently.  I mean you'd feel differently if you actually believed in JUDGEMENT.  I do not see any indication that Lakefield Baptist Church actually believes the Bible.
–
I believe the Bible.  Therefore, I sleep far better at night than does my psychopathic father.  Those who have refused to consider my claims that he is 1) a liar, 2) a false brother, 3) laughing his ass off at the wool he's pulled over 'smart-people's' eyes… will have to answer for their fake religion.  My father will have to answer for attempted murder.  You have been warned.
–
Why would my father lie about me?  He lies about EVERYTHING and I cannot tolerate lies.  Check him out.  If you dare.
—
"When my father and my mother forsake me, then the 
Lord
 will take me up."  (Psalm 27:10)
———————————————-
—
6/11/15
7:22 pm
—
6/8/15
7:14 am
No man can serve two masters: for either he will hate the one, and love the other; or else he will hold to the one, and despise the other. Ye cannot serve God and mammon. ~ Matthew 6:24
John McDougall is deluded.
He is a captain in the U.S. Army. He is an ordained minister.
–
He is so deluded that he told Army Rangers at a recent 2nd Battalion, 75th Ranger Regiment award ceremony that  they were being used by God "to fulfill the mission on earth to rid the world of evil."
He is so deluded that he told a reporter for NorthwestMilitary.com that Rangers "remove evil from the world" because they are "on God's side."
–
Please tell me how is it that Airborne Rangers are like Jesus Christ?
Jesus Christ is the Lord, the Son of Man, the Son of God, the Word of God, the True Vine, the Prince of Peace, the Door, the Good Shepherd, the Bread of Life, the Image of God, the Light of the World, the Lamb of God, the Alpha and Omega, the Saviour of the World, the King of kings, and the Lord of lords. But he was never, is not, and never will be an Airborne Ranger.
–
Read more at:
https://www.lewrockwell.com/2015/06/laurence-m-vance/serving-2-masters/
—
6/7/15
8:23 pm
FEMA Pastoral Army Exposed Thousands Of Pastors Involved
–
The fact that FEMA has recruited up to an estimated 28,000 pastors, as a low end estimate, to as many as 100,000 pastors, as a high end estimate, in order to form the clergy response team is very disturbing, not to mention frightening.
The reports of pastoral betrayal are now coming in from multiple sources, and there is no denying where this is headed.
–
Read more at http://investmentwatchblog.com/fema-pastoral-army-exposed-thousands-of-pastors-involved/#0yUq70Lz2E9gm6es.99
Read more at http://investmentwatchblog.com/fema-pastoral-army-exposed-thousands-of-pastors-involved/#0yUq70Lz2E9gm6es.99
—
6/4/15
4:14 pm
(Hey Jay Walsh:  I wonder how many girls that Baptist missionary friend of yours raped in Asia?  The organization hired to investigate was fired two weeks before the report was due.  God is going to set straight all baby-rapers.  Especially those who use his name.  And those who pay for them to do so.)
(My father took dirty pictures of his own granddaughter!  What kind of people do you hang with, anyway?)
–
Duggar family says real crime is release of molestation records
The incidents of molestation were a well-kept family secret until two weeks ago, when In Touch Weekly published police records obtained through a freedom of information act request.
Jessa also said, "The system that was set up to protect kids, both those who make stupid mistakes or have problems like this in their life and the ones that are affected by those choices. It's greatly failed."
"There's an agenda" behind the negative attention, said Michelle, who also indicated that some of the scrutiny seems motivated by disrespect for the family's conservative Christian values.
–
"What was just sad to me… was how willfully ignorant the Duggar parents are about child sexual abuse," attorney Lisa Bloom said on "CNN Tonight." "They don't seem to have educated themselves then or now about the facts."
–
Read more here:
http://money.cnn.com/2015/06/04/media/duggars-megyn-kelly-scandal/index.html?iid=EL
————-
—
6/1/15
5:57 am
She Speaks: The Village Church protects a confessed pedophile and "disciplines" his wife, a brave young woman and missionary
–
The inclination towards minimization and secrecy that the pastors and elders of The Village Church have displayed is inexcusable. And the spiritual abuse I have experienced at their hands is unacceptable from those who would represent Jesus Christ. Jesus cares deeply for the vulnerable and the voiceless. He speaks strongly against those who would victimize children, and he went toe-to-toe with the religious bullies of his day who "tie up heavy, cumbersome loads and put them on other people's shoulders, but they themselves are not willing to lift a finger to move them." (Matthew 23) The treatment of Jordan as the victim and me as the perpetrator by the leadership of the church is an appalling reversal that evidences priorities that are not in line with the Word of God.
–
– See more at: http://www.watchkeep.blogspot.com/2015/05/she-speaks-village-church-protects.html#sthash.4Vzy4Loz.YsZej5Kk.dpuf
—
5:39 am
Hey guess what.  I'm not the only person concerned about child sex abuse who hands out flyers at church!
(When Jay Walsh yelled from the hill that I was making a fool of myself I responded with a comment about his organization that RAPES YOUNG GIRLS AND MAKES THEM CONFESS TO ADULTERY.  He stopped yelling then.)
Megachurch: Stay With Your Kiddie Porn-Watching Husband—or Face 'Discipline'
Karen says that TVC was extremely unhappy when they learned through the grapevine that Karen was seeking to have her marriage annulled without their permission. (The state of Texas has since granted her request.)
That was the news that sparked Younger to start engaging Karen in a doozy of an email exchange. In addition to reminding her of the membership covenant she'd signed two-and-a-half years earlier—the same contract that included that one line about marriage that stuck out to Karen as odd—the pastor writes, "we have been perplexed by your decision to file for an annulment of your marriage without first abiding by your covenant obligations to submit to the care and direction of your elders…this decision violates your covenant with us—and places you under discipline."
–
In an eight-page email dated May 23, TVC updated its members about Karen and Jordan's progress. The church leadership praised Jordan's recovery process, calling him fully repentant, suggesting he was submitting perfectly to the church's course of action. The update also proclaimed that, "there is no condemnation for those who are in Christ Jesus."
However, the church did pronounce condemnation for Karen.
In that same email update, TVC chided Karen's refusal to submit to its authority. They passive-aggressively professed their love and concern for her but woefully mourned her decision to annul her marriage. They also informed their membership that Karen was officially under "church discipline." Which was just a nicer way of informing congregants that Karen was to be shunned, Puritan style.
–
Smith says she, along with other members of the SNAPnetwork, will be at the Northway Campus of The Village Church, handing out information about child protection.
Read more at:
http://www.thedailybeast.com/articles/2015/05/31/megachurch-stay-with-your-kiddie-porn-watching-husband-or-face-discipline.html
—
5/31/15
6:13 pm
—
5/28/15
12:45 pm
By now, anyone in possession of a brain should be able to see to what extent the organized church is in bed with their depraved and demonic government. Let me further mention that what is taking place between the church and state in that bed is not for the faint of heart. 
–
Now… as far as whether god exists in a way that can be scientifically proven, well, that has already been done. As you should know by now, since we mention it often enough here, physicists have proven that the universe is thought born. What else can that possibly mean? It most evidently means that there had to be an original thinker and there had to be a mind capable of generating existence through the power of thought.
–
 Certainly, a sincere seeker who searches after the ineffable, within the confines of any religion, can find the ineffable. A true believer can be transfigured by the preaching of a total charlatan or mountebank, if their faith is real. Many an Elmer Gantry has brought a seeking soul to Jesus Christ. That is just one of the curiosities of the whole dynamic.
–
Let's move on to why any of this got brought up today here. If god is a proven, though an impossible to define or comprehend entity, then what should be the number one concern of anyone who has ever lived or who is presently alive? 
–
Why does the corruption, on the one hand, continue to get worse and worse and on the other hand, continue to get more and more exposed? It is The Apocalypse.
–
————-
—-
5/15/15
12:21 pm
Confusing 'Church' with God
It's been my observation that a lot of unchurched-folk believe that by rejecting 'church' they are also rejecting God.  But, lots of these people embody God's principles, and care about His cares.  It's a propaganda situation, and no less destructive than the false narratives that cause us to shoot other people for a paycheck and glory.  I am the most 'churched' person I know; I've played piano in every whorehouse around.  I reject them all.  I approached every pastor I met, with questions.  I was always told to sit down and shut up.  (But they always wanted me to play a stirring ditty when they collected the offering.)  I was part of the problem which is the REJECTION OF JESUS CHRIST.  We have limited time to become what we were meant to be (and what will delight us…) and confusing the undercover gyrations of a whore's obfuscations with sincere love won't see us through.  "Church" has been overcome by the enemy of our souls.  (Also by the government, the enemy of our peace and physical safety.)  "Church" is 1) an abomination, 2) destructive, and 3) doomed.  "Only the penitent shall pass."  Those atheists who strive for peace and brotherhood are far better situated to view what we shall see than those who "talk the talk but don't walk the walk."
—
5/13/15
3:03 pm
A Nation of Snitches
A totalitarian state is only as strong as its informants. And the United States has a lot of them. They read our emails. They listen to, download and store our phone calls. They photograph us on street corners, on subway platforms, in stores, on highways and in public and private buildings. They track us through our electronic devices. They infiltrate our organizations. They entice and facilitate "acts of terrorism" by Muslims, radical environmentalists, activists and Black Bloc anarchists, framing these hapless dissidents and sending them off to prison for years.
They have amassed detailed profiles of our habits, our tastes, our peculiar proclivities, our medical and financial records, our sexual orientations, our employment histories, our shopping habits and our criminal records. They store this information in government computers. It sits there, waiting like a time bomb, for the moment when the state decides to criminalize us.
–
Solzhenitsyn
"Kill the stoolie!" That was it, the vital link! A knife in the heart of the stoolie! Make knives and cut the stoolie's throats—that was it!
Now as I write this chapter, rows of humane books frown down at me from the walls, the tarnished gilt on their well-worn spines glinting reproachfully like stars through the cloud. Nothing in the world should be sought through violence! By taking up the sword, the knife, the rifle, we quickly put ourselves on the level of tormentors and persecutors. And there will be no end to it. …
There will be no end. … Here, at my desk, in a warm place, I agree completely.
If you ever get twenty-five years for nothing, if you find yourself wearing four number patches on your clothes, holding your hands permanently behind your back, submitting to searches morning and evening, working until you are utterly exhausted, dragged into the cooler whenever someone denounces you, trodden deeper and deeper into the ground—from the hole you're in, the fine words of the great humanists will sound like the chatter of the well-fed and free.
There will be no end of it! … But will there be a beginning? Will there be a ray of hope in our lives or not?
The oppressed at least concluded that evil cannot be cast out by good.
——
On the surface we were prisoners living in a camp just as before, but in reality we had become free—free because for the very first time in our lives we had started saying openly and aloud all that we thought! No one who has not experienced this transition can imagine what it is like!
And the informers … stopped informing."
The camp bosses, he wrote "were suddenly blind and deaf. To all appearances, the tubby major, his equally tubby second in command, Captain Prokofiev, and all the wardens walked freely about the camp, where nothing threatened them; moved among us, watched us—and yet saw nothing! Because a man in uniform sees and hears nothing without stoolies."
—-
Purged of human filth, delivered from spies and eavesdroppers we looked about and saw, wide-eyed that … we were thousands! That we were …politicals! That we could resist!
We had chosen well; the chain would snap if we tugged at this link—the stoolies, the talebearers and traitors! Our own kind had made our lives impossible. As on some ancient sacrificial altar, their blood had been shed that we might be freed from the curse that hung over us.
The revolution was gathering strength. The wind that seemed to have subsided had sprung up again in a hurricane to fill our eager lungs.
See at:   http://www.truthdig.com/report/item/a_nation_of_snitches_20150510
—-
5/12/15
8:04 am
Government exists because people are afraid to face God themselves.  That's the bottom line.  They deem His just verdicts to be less precedent-setting if they are pronounced through coarser lips.  They find it far easier to disregard said justice. God wanted to hang with the Hebrews, and to instruct them about our universe HIMSELF…but they demanded a king.  Moses dragged the whole congregation to the mountain so they could hear God speak…but they had a hissy fit. They said, "The Kardashians are on, I've got sand in my sandals, and I am really not comfortable with the tone of God's voice so I'll just sit this one out.  You go.  Then you c'mon back here and tell me what God says?  Okee-dokee?"   NONE OF THEM saw the promised land because they chose the wrong guide.  They went with the mustachioed suave at the airport.  To really see a country, you have to put up with that country's discomforts, no?  You have to wear local footwear, and eat local food.  When we meet a single individual, and attempt to know him, we exercise empathy, and we feel his life, as we can.  Countries are just groups of individuals with the same boss.
—
Government is the beast, and Jesus' brethren worship it instead of him.  They have chosen to empathize with the world.  Consequently, they do not see what Jesus sees or feel what he feels… and they're electronically comforted in their ignorance.  Government will tell them what to do and prescribe values to to which they must attend.  This is an eternal problem because government points us toward materialism and fear and those things do not exist in the land of promise.  Organized religion fornicates with the beast, all the world over.  Jesus said, "I am the great Physician" but we can't even hear him talking.  Instead, we wait for hours watching spiffy sales reps see our government-authorized PRIEST before we get near a tongue depressor.  We beg the doctors  (and the lawyers and the politicians…and the flunky at the DMV…) for redress of illness and grievance.  This is an orgy of mass destruction.  The 'CHURCH' has GOT TO GET OUT OF THE WHORING-BUSINESS.  Sooner would be good.
—–
—
—
5/8/15
4:43 pm
I only ran for Congress a second time because I had been slandered.  I figured that if I showed up on-time-and- lucid at a thousand Lincoln Day Dinners, I'd get my life back.  (God had other ideas.)  So, basically, Dad forced me to run when he abducted my children and filed a false police report about me.  He refused to apologize.  So we made our wager; he has had many opportunities to stand down…and I've rejected his remonstrations and pitiful fake attempts at 'restitution'.  His attacks have increased my resolve and my commitment to Truth at all cost to myself.  I cannot be bribed.   My challenge was:  "You won't make it right?  You are now my enemy.  It will be your religion or my faith."  (Documented, signed, sworn to, notarized.)  His 'religion' is satanism and he worships his own white butt.  My faith has grown stronger due to his attentions, and I expect that if he refuses to correct his lies, his religion will burn in the same pit as he, and it will be recognized that l have done my best,  as I enter the Kingdom of God.  (And sit next to Jesus, God willing.)   My sons will hear truth.  Amen.
—————
3:33 pm
Israel's new "Justice" Minister.
(Jesus died for those little snakes just as much as he did for the biggest snake I know:  me.)
—
5/5/15
6:18 am
CERN, dark matter, demons
"The parts of the Bible that Christians refuse to believe…will harm them."
—
5/3/15
9:54 pm
WOW, maybe I can sue the church too!  They shamed me for running for Congress and praying in tongues.  I wonder if that would count in a slander trial?
–
Single woman wins payout from church that shamed and fired her for getting pregnant – after it's revealed one pastor had a child out of wedlock and another had an AFFAIR and 'hired prostitutes'
Venita Short, 31, had worked at the New Life Baptist Church but was fired
Pastor's wife Cindy Wilson told her that she had 'sinned' and 'fornicated'
Short lost the child in 2012, shortly after being fired from her job
She took it to court after being dismissed for being pregnant and unwed
During testimony the pastor revealed he too had a baby out of wedlock 
Assistant pastor was also exposed by his ex-wife for 'hiring prostitutes'
Read more: http://www.dailymail.co.uk/news/article-3066414/Single-woman-fired-church-getting-pregnant-wedlock-wins-settlement-pastor-reveals-secret-child.html#ixzz3Z8AJ5f64
Follow us: @MailOnline on Twitter | DailyMail on Facebook
12:09 pm
At about 11:30 I put the following paragraphs under windshield wipers at your whorehouse.  When I drove by at 12, they were all gone although the collection plate was still be passed inside.  (I know because I went indoors and put my remaining couple copies by the coffee pot.)  ACTIVE SUPPRESSION OF TRUTH TO BENEFIT RICH GUYS DOESN'T BODE WELL IN THE JUDGEMENT.  I guess you'll figure that out.
3:45 am
I've labored under a number of assumptions about my family which I recognize were far too generous. For one thing, I expected that when it became obvious that we could no longer pretend with any conviction, that our patriarch is a stalwart moralist, we would assume the necessary posture before the world at large.  Image-conscious people who do not look to their image is a paradox  I'd not considered.
—
I assumed that women in my family would recognize, that as I demand justice from a misogynistic psychopath, I'm serving their best interests.  Somebody should explain those big words to that sweet young doctor-wannabe, who doesn't even think her grandfather should care about one he has intentionally harmed, let alone a helpless woman of his own family.  (Perhaps she'll find a med school with compassion on the syllabus.  No matter though, because I expect at commencement they'll hand out conscience-condoms so she can thoughtlessly begin fornicating with big pharma and godless government in the S&M menage a trois that kills MILLIONS of people each year.)
–
I assumed my family-of-origin would feel remorse that they had abandoned my children, in a time of great need. I assumed they'd make amends, to my fine men, with apologies and restitution.  Even if they believed for a single moment that I was diseased, their neglect of my sons has been horrific, especially so, in that far-fetched scenario. What loving family leaves young teenagers in a home where even a purportedly crazy mother says the environment is not healthy?  I assume this would be only a family who KNEW VERY WELL WE WERE BEING TORTURED, but that's God's business and I ask his mercy on me for prior false assumptions. And I ask for mercy on them.
—
I'd assumed they'd be sympathetic, and choose to comfort me as I was raped, slandered, gang-stalked, impoverished..yada, yada.  My bad.  I should have stopped expecting warm fuzzies from them through years of wearing their hand-me-downs and washing their dishes.  I also assumed that when their number was up, and the old man could be jailed at any moment for infractions ranging from kiddie-porn to attempted murder, they'd make amends, but maybe they don't know how?  This is the assumption I wish to negate.
—
I require,
1) TRUTH SO I MAY PROCEED HELPING OTHER TORTURED PEOPLE,
2) My condo in Toronto,
3) A car that has not been driven to death by multiple previous owners,
4) A trust account for my sons,
5) A trust account for myself,
6) A home for George should he desire one,
and
7) An immediate sum for a) clothing, b) grooming, and c) travel.
–
(I just ripped out the sleeve on my favorite Goodwill shirt.  You always hurt the ones you love.)
—
Can  you imagine what it's like to believe in God and have the 'church' call you crazy for it?  They're frauds! Churches are filled with frauds!  Why do they even attend?  Is everybody a satanist like my dad?  Is the intent of every church-goer to make sure important (ha) people see them in attendance?  Is everybody covering up affiliations they'd rather not divulge?  Do the business owners just go to church so people will believe they are honest merchants?  Do they ever read the Bible when they're not being instructed to do so from a pulpit occupied by a government agent?  Do they ever pray?  If they do pray, do they ever hear back?  Who are they praying to?  Do they ever worship?  They never worshiped when I went to church.  They sang songs, and listened to solos and clapped for the human singing a solo who also was not worshiping God.  I'm serious.  I believed everything, and I acted on it.  Then I believed it more and I acted on it more and then I prayed in tongues and then God moved my body and then I lost 150 pounds without trying and arthritis went away and my handwriting changed and now…I'd really love to worship Jesus with somebody else who wasn't pretending to worship in order to improve his bottom line.
—
4/26/15
12:05 pm
You guys are gonna BEG me to preach.
—
5/1/15
5:22 am
When You Gonna Wake Up
The foundations of our society are rotting and decaying in thousands of different ways, and our biggest problem as a nation is what is found inside our own hearts.  We have rejected the values and principles that were handed down to us by previous generations of Americans because we believed that we knew better than they did.  But now look at us.
Photos from inside the edgy, recurring party called Cirque de Plaisir seem to show a fetish practice called "arterial tapping," whereby a dominant partner taps a submissive partner's artery, controlling his or her blood flow. It appears that very blood is sometimes sprayed over a canvas as art.
"Some people just do blood play where they just get some kind of rush out of releasing blood from their arteries," said the fetish party insider, who spoke on the condition of anonymity for fear people would judge her alternative sex life.
Read and puke here:
http://beforeitsnews.com/economy/2015/04/11-examples-of-how-evil-is-growing-in-america-like-a-cancerous-tumor-2722962.html
—
4/30/15
Time Is On My Side
Time Is On My Side
8:26 pm
"I can see a swathe of sinners sitting yonder and they're acting like a pack of fools. Gazin' into space and let their minds wonder 'stead of studying the good Lord's rules.  Better pay attention, build your comprehension.  There's gonna be a quiz at your ascension.  Not to mention any threat of HELL, but if you're smart, you'll learn your lessons well."
—
"Learnin' every line and every last commandment may not help you but it doesn't hurt.  First you gotta read 'em.  Then you gotta heed 'em.  You never know when you're gonna need 'em.  Just as ol' Elijah said to Jezebel, " You better start to learn your lessons well."
8:09 pm
7:53 pm
Godspell – The New Broadway Cast: On The Willows
It is impossible to worship Jesus in Spirit and in Truth…at Lakefield Baptist Church.
7:50 pm
Can  you imagine what it's like to believe in God and have the 'church' call you crazy for it?  They're frauds! Churches are filled with frauds!  Why do they even attend?  Is everybody a satanist like my dad?  Is the intent of every church-goer to make sure important (ha) people see them in attendance?  Is everybody covering up affiliations they'd rather not divulge?  Do the business owners just go to church so people will believe they are honest merchants?  Do they ever read the Bible when they're not being instructed to do so from a pulpit occupied by a government agent?  Do they ever pray?  If they do pray, do they ever hear back?  Who are they praying to?  Do they ever worship?  They never worshiped when I went to church.  They sang songs, and listened to solos and clapped for the human singing a solo who also was not worshiping God.  I'm serious.  I believed everything, and I acted on it.  Then I believed it more and I acted on it more and then I prayed in tongues and then God moved my body and then I lost 150 pounds without trying and arthritis went away and my handwriting changed and now…I'd really love to worship Jesus with somebody else who wasn't pretending to worship in order to improve his bottom line.
—
4/26/15
12:05 pm
You guys are gonna BEG me to preach.
–
"Some men are born to live at ease, doing what they please, richer than the bees are in honey…
Never growing old, never feeling cold, pulling pots of gold from thin air…
The best in every town, best at shaking down, best at making mountains of money,'
They can't take it with them.  But what do they care?"–
"They get the center of the meat, cushions on their seat, houses on the street where it's sunny,
Summers by the sea, winters warm and free, all of this and we get the rest,
But, who is the land for, the sun and the sand for, you guess, it's all for the best."
—
All For The Best GODSPELL
—
Does Facebook ever show you ads for things you may need in your life, but never committed to text?  Think about it.
—
4/25/15
6:17 pm
Additional text to my brother:
"You knew what was being done to us and you wouldn't say a word."
(There were some misspellings.)
6:01 pm
TEXT TO MY BROTHER:
"You sent me to Belgium because you felt guilty.  Ask Jesus to forgive you.  And make it right.  I love you."
—
5:13 pm
It is instructive to me, that my kind brother broached the 'possibility' that I had been REPEATEDLY RAPED about three years ago.  (I could look up the date.)  He still hasn't put his arm around my shoulder or requested details.  He knows something that makes him uncomfortable.  HELL IS MUCH MORE UNCOMFORTABLE.  (Nobody has put an arm around my shoulder, thusfar.)
—
8:08 am
I'm moved to mention once again some photos I inherited,  of my niece as a small child.  The series exposes my niece in  various poses.  My niece is naked, in these pictures.  I wrote about them  (and ALL my assorted memories…) in an affidavit I would necessarily submit to a Luce county court, in the event that I were required to file a lawsuit in order to obtain things that have been stolen from me.
—-
7:33 am
The reason God's servants must exercise patience is very exciting, and well worth our efforts.  God's plan is so amazing and encapsulates so many details of so many situations and lives, that if we're patient, he will use our lives to ACCOMPLISH EVERYTHING HE WISHES.  (Patience is also necessary because when we lay down our lives for Jesus, he organizes our circumstances so we cannot 'change our minds' and escape.  At least that's been my experience, and it was also my prayer.)   I want to leave Helmer…badly,  but even greater is my desire to fulfill my destiny, so that God may effect the changes he desires.  (When I prayed, "Thy will be done on Earth as it is in Heaven" I meant it, and God knew that.)  I am by nature very impatient.  My recent marriage cultivated patience, but I still require DRASTIC CHANGES TO MYSELF if I am to sit and type much longer.  I pray for his Spirit to FILL ME to such an extent that it just bursts from my pores and fingertips and that my discomfort is subdued by the revelation of his glory and the strength of his joy.  He says he's never late, but I've been working on this same project for many years and I'm still waiting to see fulfillment of words he gave me in 2006.  And since then.  And last week.  "Lord, please change my heart so I am able to comfortably wait for you to break my father's; and give me grace to be kind to him until that point.  Even so, come quickly, Lord Jesus."
—
4/24/15
5:53 am
"When
Yertle
the turtle-man fell on his ass,
The neighbors all whispered, "I thought he had class!"
They smile when they see him, they nod and they grin,
I don't find it humorous, I once was him.
Yertle
don't like me, I never knew why,
Try though I might, he would not let me fly.
It's never about me,  it always was him,
His days are accomplished, 'cuz  that was a sin.
Yertle
told reptiles how to behave,
He sneered at their misery, "So goes the slave."
"They crawl on their abdomens,  up to my throne."
"I'll not waste my bounty on them that's their own."
He tested and chose us and perish the rest,
His notions are quaint but he said, "I'm the best!"
Destroying my life put a zing in his own,
(The turtle-pond always was his killing zone.)
Yertle
, the turtle, is sad now to see,
But I'm breathing deeply, I'm glad it's not me.
We're all  super turtles!  We're better than him!
When this is all over, we'll be happy kin.
–
Also from 2/22/14
–
Yertle
will pay me 'cuz  he owes me lots,
When he gets my Seuss-rhyme I hope he won't plotz.
—
4/22/15
8:05 pm
You Baptists are such hypocrites!  You ALL loved Flip Wilson and I watched that drag show when I was a little girl!  Then you call honest homosexual Christians evil?  Get that LOG out of your own eye before you start poking around at people with more Holy Spirit than you!  They don't come around the "church"house…because it's not the CHURCH.  They can't stand the smell in there and neither can I.  We will ALL BE FREED of anything God does not want to remain in our lives and what those things might be in somebody else's life…isn't your business.  (References available on request.)
–
This one goes out with a great big "holy kiss" to my daddy the fake Christian and all his fake (on-the-payroll) 'missionaries' who rape little girls and make them sign confessions because they committed adultery.  God have mercy on your souls.
GERALDINE JONES, just like we all remember her…
singing my personal tribute to the LYING, FAKE, GODLESS (not gODLESS…) 'Lakefield Baptist Whorehouse…
—
4/21/15
4:16 pm
5:38 am
I don't believe I am the last GROWN-UP ON EARTH, but sometimes it feels that way around here:
–
Guess I now know why I was castigated for saying "barf" in public…by the same man I found on the couch with my unclothed babysitter.  (I hope I don't have to file suit; I'd hate to drag her onto the witness stand.)
——————
5:11 am
I red once, that some evil cults REQUIRE their members to join a 'church.' I can understand how people might use church-going as a cover.  They have no fear because the 'church' is false, and has no power.  The fact that satanists take part in 'Christian' churches proves my (attempted for YEARS) point that the church is not the CHURCH OF JESUS CHRIST.   Knowing these things in the abstract is very different from recognizing one's life experiences in their light.  I need to think about this; I always ask God to give me new things to think about;  'Fresh Manna' is the term I use when my thoughts become repetitive and boring.  There's nothing boring about MY God.  (That was my first indicator that 'church' didn't invoke his presence.)  My parents are boring too.  I should have connected some dots.
—-
4:47 am
I red once, about a couple who could never get ahead.  No matter how hard they worked, the money just slipped away due to one crisis or another. Years of prayer and attention to their situation didn't change a thing.  I can't remember what additional consecration they mustered, maybe it was fasting, but one day as they were in another room, a small statue inexplicably fell to the floor and shattered.  It had been a gift, a souvenir, and further investigation revealed that its image was a "poverty" "god."   My father has given us many souvenirs from foreign lands, some of them I discarded upon receipt.  I'm hoping GOD will remind me of more stories.  (He always does.)
————
4:40 am
I red once, about a Christian family that was continually tormented by the devil.  They prayed and others prayed and applied oil…but the torture continued.  Then, God told them to rip up some carpeting in the basement and they found satanic (I think I will use lower-case from now on…) symbols poured into the concrete.  People do that a lot, and graffiti gives legal openings to spirits.  (Henry Gruver taught me that.)  When a chunk of paneling slipped loose in the basement of this house, because it was soaked with river water, I saw the signatures of guys who worked for my dad years ago.  Now they're dead.  Perhaps a satanist house-builder would include satanic symbolism in his own home?  I've prayed over this house so many times, and when we first moved in my whole family walked around it seven times, just like Jericho, and we prayed.  I've walked the circumference of the property MANY times and asked that the Blood of Jesus be applied to cleanse it from ungodly influence.  I 've seen many spirits leaving, like tiny butterflies or bulbous confetti.  I never saw a big one leave though.
—
4:16 am
"If there's anybody out there debating whether the legal system actually benefits mankind or is a detriment to mankind…all they have to do is look at corporate law to put that debate to rest once and for all, because legislation does not serve mankind in any way, shape, or form.  What it's about is  putting together a control infrastructure."
(Max Igan)
—
4/20/15
7:12 pm
I Am Removing the Gate of Religion, Breaking the Gate of Trauma, and Addressing the Gate of Poverty!
"As you step into this place that I AM calling and are healed of the trauma of the past 40 years, you will see great abundance in this season. You will see the overflow! Pennies will become abundant! This is a 'bumper gate' that will create a bumper crop! Bumper gates stay closed until they are bumped. Bump up against what is closed, and you will see an opening!"
–
The Next Ten Days!
In the next 10 days there will be a supernatural rest coming from the trauma that we've been under. In that rest, you will begin to gain a clarity of vision for the future. Let the "gate of rest" swing wide!"
Read more at:   http://www.elijahlist.com/words/display_word.html?ID=14616
———-
6:17 pm
No call from my dad or brother today.  It's been SIX YEARS since the day he abducted my children and went to the police about me.  It's a good thing I don't have to figure the interest on restitution and damages…because GOD knows how to add.
—
4/20/15
5:29 am
A Corrupted Two Kingdoms For Coward Pastors 
"Over time, however, the two kingdoms doctrine has become corrupted and many protestant pastors now hide cowardly behind a bastardized version of the two kingdoms doctrine. This corrupted form insists that pastors should make no commentary about civil society. In other words, pastors should not be political and should steer clear of anything bordering politics."
"Families within churches need to remember that come Monday morning they are still Christians. They need to start fostering community amongst each other to bolster each other and affirm each other's faith in the face of the fury and howl of the winds of secularism. They need their pastors' voices too. Christians right now need moral clarity. They need to know what Christian love is and is not. They need to know that being liked by the world is not the goal for the church."
"And it is past time for their pastors to lead with some moral clarity and stop hiding behind some bastardized version of the two kingdoms doctrine to avoid grappling with the present age."
(I liked this rant, but the writer should recognize that 'marriage' is a status BEFORE GOD and not according to the state's definition.)
Read more at:
http://beforeitsnews.com/politics/2015/04/a-corrupted-two-kingdoms-for-coward-pastors-2705578.html
(Please pray for my dad.)
———-
I find it sad though, that my dad did not respond to the suit I filed on July 17, 2013 in the court of Jesus Christ.  It wasn't until I threatened to expose him BEFORE MEN that he saw a flicker of wisdom.  It's true what God said in the Bible:  If you have a controversy with a brother, you don't take him to court; you go to him, and if he won't hear you, then you accuse him before the 'elders' and then if he still won't hear you,  you go to the 'church' and if they won't help you…he's in BIG TROUBLE.  My father decidedly proved his status OUTSIDE the Kingdom of God by responding only when he was threatened with embarrassment before humans.  He's still lying but he'll get with the program.  Only this morning he was asking George about 'trail-cams.'  (As if he didn't know about that ANCIENT technology.)  He'll be in 'church' tomorrow.  People will be looking at him differently.
———————————-
9:58 am
Please pray for my dad, he's entering a wilderness period, but God is in control.
—
On the way home from taking Josh to the airport I had a lot of time to pray.  I think I decided about my dad's ad in the Newberry News, it should say:
–
"Because I did not like her politics or her prayer life, I lied to the state police about LINDA GOLDTHORPE and attempted to have her locked up.  Failing that, I stopped talking to her and initiated a smear campaign against her and her family, successfully ostracizing her from friends and the rest of the family.  Finding her pariah-hood insufficiently satisfying, I stole her home, that being her ENTIRE NET WORTH, attempted again to lock her up, and subjected her to some REALLY RIDICULOUS gang-stalking.  In the intervening years I've attempted repeatedly…to buy her off. I offered her things like bank stock and a credit card that I would pay.   Linda however, will settle for nothing less than restored relationships.  To that end, I promise to begin taking her to lunch once a week.  (I mean if she's willing; I understand she finds my company tedious.)"
 Sincerely, and with abject apology for my dishonesty to 1) family, 2) church, 3) cops, and 4) community,

Robert D. Goldthorpe

\s\

———————–
—
4/15/15
8:27 am
Things are becoming green, but I haven't seen a clover yet.  I have found HUNDREDS!  When I presented my father with thirty good-luck-charms at 8:15 in the morning, they were all fresh with dew.  Some had five leaves, or six, and one even had seven.  I kept that one; it's on my bulletin board.  So I only gave my father 29.  "Please forgive me for lying."
—
Yesterday Josh offered a four-leaf-clover to a friend, who's had some rough times.
—
8:04 am
"When I was a child, I thought as a child…then I put away childish things."
—
7:59 am
I used to read a lot of mystery novels.  I always liked Trixie Belden a lot more than elegant Nancy Drew.  I identified with her troublesome curly hair and I liked her humility.  She wasn't afraid to get her hands dirty or to do hard things.  Unrequited love, she had such a crush on Jim.  Also the volumes felt better in my hands, and that's really important.  Books must feel right, I think.  (What do I know?  I haven't touched a non-digital book in many months. Except a really huge one about the Chief Wawatam that I used to press some of the lilies Isaac sent for my birthday.)
–
Feelings are transitory and rarely line up with reality, not even with our own puny perversion of reality.  Feelings do not support our endeavors to live in peace and upright.  But, on the other hand, feelings are the guideposts along the breadcrumb path of destiny.  I was indoctrinated to believe two very contradictory things about feelings:  1)  Everything I felt strongly about or WANTED was wrong.  And  2) If I FEEL pissed, that's OK and I may express that jaded-nonsense upon the heads of my family and/or anybody else I choose.  Fraternizing as a Baptist is to relinquish your brain at the door…along with your conscience and your trousers.
–
(Do you like how when I wrote "upright" I didn't end it properly with the 'ly' but my 'error'  stopped the sentence kinda straight and tall?  Like a verbal roadblock.  I love doing this.  It's not me.)
—
So anyway, there are many ways to "feel" a book.  It's a good thing God gave us his Holy Spirit to "lead us into all truth."
—
—
4/13/15
4:29 pm
"Nicolaitans"
3:49 am
Truth gets well if she is run over by a locomotive, while error dies of lockjaw if she scratches her finger.
Read more at http://www.brainyquote.com/quotes/topics/topic_truth5.html#bJsm1M9Qt4zDSPb0.99
—
2:18 am
"The Father will use a "few" [relatively speaking] to lead many [multitudes] into the fullness of their inheritance [salvation] in Christ in this hour."  (Glenn Jackson.  He's been writing about the Spotless Bride for decades, and he kept me going when I was sitting through Baptist meetings all the time.  His website is:   JTLmin.com)
—
The local "pastors" are afraid of me.  Chuck Reed even turned when he saw me and went the other way!  And that was before I broke up his church "service" last year.  Ruth said I was full of the devil, but she never offered to cast him out. I suppose they must necessarily be afraid of me, this late in the game.  It's sad though, that they fear me for the wrong reason.  They do not recognize Holy Spirit, and do not long for more love and truth.  They are afraid of me…because I might embarrass them.  They really don't need me to accomplish that.  The 'Great Cloud of Witnesses' is already laughing.
–
Our inheritance in Christ has been woefully neglected.  (Look up 'woe', it's a good King James word.)   "Ask, and I will give you the nations for an inheritance."  I asked.  I asked for EVERYTHING.  (Isaac laughed at me last week when I was praying for my glands…)  "Taste, and see, that the Lord is good."  Selah.
—
2:35 am
George is pretending to play a trombone.  I make him feel bad just by my presence.  When I came in at 4, I looked at the dirty dishes and sighed.  (I already did dishes today at my friend's house.)   I inhale condemnation with the hazy air,  but, I'm still breathing.  Josh is talking to me now, he even asked my opinion and invited me into his room to look at a gift he's buying for his brother.
—
When Josh is snubbing me, it hurts a lot, so I pray while we're interacting.  I ask for the right things to say and the right opportunities, and that I not  be annoying to him,  or get in the way of anything God is accomplishing in his mind.  What I CARE about most, is that he not hate me; but God knows that already so when I'm nigh overcome with grief…I pray in tongues.  Since my father lied about me, after we made a BET, and he took my home, I've spent a very long time in a house that is not mine, with people who would rather that I not be here.  I am unable to rehabilitate my relations… absent input from my father who lied to my family.  Isn't it strange that the final two people (I'm not sure about Isaac, maybe three…) who still question my value… are the two with whom I must live?  Isaac told me in Colorado, "A prophet is without honor in his own country."  Also is a puny prophet-novitiate, with no graduation in sight.  I've lived in Purgatory since my father lied about me.  He could make it right any time he wanted to.  I'd even cook dinner.
—
It's time to do away with this general sense that Linda-is-untouchable.  Linda needs to be touched pretty bad and it would do some of you a lot of good to touch me.  Just sayin'.
—
What a blessing!  Josh came out to make a snack and we joked together about Connie.  It was very fun and I'm grateful.
–
(Bump to the top.  Letter to my brother, a couple days ago:)
–
Dear David,
Please look not to what our father says, but into his heart.  You KNOW that he is the most insecure man you ever saw. You KNOW that he expects all those around him to behave so as to support his mushy self-concept. You know that we've all been born as God desires us to be, and that his plans for us as individuals are MUCH MORE IMPORTANT than what any self-centered human wishes.  You KNOW these things.  That's good, because there WILL be a test.
—
2:10 am
"Many are called, but few are chosen."   I heard the call of the Lord when I was little.  I assumed it was the same for those others who knelt with me at the front pew of Lakefield Baptist Church.  I assumed that when others memorized a Bible verse they also believed, as they recited it.  (That was not the only thing I was wrong about.)  I always wanted to be right,  because I figured that when I was right, people would like me, maybe even my 'Christian' family.  I thought I'd finally get an 'A'.   Here was my thinking:    (Q)  What does one do to obtain the affection of Christians?  (A)  Become a better Christian.  (Q)  What does one do to become a better Christian?  (A)  Pray.  Pray.  Pray.  I can't imagine that many people pray more than I have, but  I was VERY wrong about how to obtain human love, because when you pray a lot God fills you with the Holy Spirit and that offends people.  Especially 'Christians'.
—
I don't know what to say to my sister's patients, when they talk to me about their heart monitors.  Does she wear such a gadget herself?  I do.  It beeps whenever I'm exposed to lies and indiscretion.  It adjusts itself to different environments whereby I know if I'm in the presence of love.  It's been a long time coming, but my heart monitor is going to make extraordinary music.
2:02 am
Baptist missionaries who rape children have not been brought to justice.  Do we suppose them to be better than other violent perverts… because they're so Christ-like?  Or because they're Baptist?
Elite child sex slaves "1981" forgotten documentary
—
4/4/15
6:36 pm
Kenny Loggins- This Is It (1979)
—
3/31/15
11:37 am
Your Pastor Will Know the Date of Martial Law Implementation
Many people in the independent media have reported that an estimated 28,000 pastors were recruited by FEMA/DHS, as part of the Clergy Response Team, and that their initial and primary training was to tell their flock to obey the DHS version of Romans 13.
Read more at:
—
3/25/15
10:27 am
"The assurance of safety in exchange for compliance is a false, misguided doctrine that has us headed towards a totalitarian regime the likes of which the world has seen before."
"Rest assured, if we just cower before government agents and meekly obey, we'll find ourselves repeating history. However, history also shows us a different path, one that involves standing up and speaking truth to power. Jesus Christ walked that road. So did Mahatma Gandhi, Martin Luther King Jr., and countless other freedom fighters whose actions changed the course of history."
—
3/23/15
7:44 am
Without God you are not safe. Tormenting, ignoring, or starving me will not extinguish that fact.
—
3/22/15
6:56 pm
–
5:03 pm
—
3/21/15
1:56 pm
The Curtis Baptist Church has a big ad in the Advisor inviting people (Women?  It doesn't say.) to a church Spa-day.  Pampering for the overworked Christian.  I'm glad I can't hear the Apostles talking about it. A "spa-day" at an American "church."  That's redundant.  Maybe Lakefield could do something really novel…like BE the CHURCH.
—
3/14/15
11:47 am
—
3/9/15
5:38 am
I know this new prohibition will not affect too many of you.  You choose to spend your weekly God-hour hearing from a human about how terrible you are, rather than worshiping God and learning how truly awesome he thinks you are.
—
3/3/15
5:09 am
—
3/2/15
7:35 pm
"Religion is for people who want to pretend to know what is going on but are too lazy to go out and actually find out anything because it is easier to burn the heretics." — Michael Rivero
Read more: whatreallyhappened.comhttp://whatreallyhappened.com/#ixzz3THJLr2cx
—
3/1/15
12:37 pm
They've been looking for this guy for ten years!
The ABWE rape victims will have justice too.
–
US 'pastor' detained in Brazil on sexual abuse allegations
US media reported that two women came forward to investigators reporting that they had been assaulted at ages 12 and 13 by Barnard, while part of his "maidens" group.
"As soon as I got the news (of Barnard's arrest), I started crying. It feels so surreal. I knew the day would come, but it finally came and it's almost numbing," she said.
Read more at:
http://www.dailymail.co.uk/wires/afp/article-2974379/US-pastor-detained-Brazil-sexual-abuse-allegations.html
—
2/27/15
10:40 am
The prophets prophesy lies, the priests rule by their own authority, and my people love it this way. But what will you do in the end?
—
2/26/15
1:45 pm
–
–
—
2/17/15
6:26 am
THE CLERGY-RESPONSE TEAMS TRUST GOVERNMENT AT THEIR PERIL:
—
Government Coming Down Harder On Kent Hovind
"He considered the ministry to be tax exempt and had taken a vow of poverty.  He considered the people who worked there to be missionaries and paid them in cash without filing payroll tax returns.  In his criminal prosecution, the greatest number of counts was for something called "structuring" – systematically keeping cash deposits and withdrawals below $10,000 to avoid currency reporting requirements."
I think Dr. Hovind spoke at Lakefield when my sons were small.  I used to have all of his videos.
Read more at:   http://www.forbes.com/sites/peterjreilly/2014/10/29/government-coming-down-harder-on-kent-hovind/
—-
From Dr. Hovind's blog:
First, thank you so much for checking in on my dad. He has now been in prison for more than 8 years. During this time God has used him to lead over 500 men to Christ, allowed him to read over 1500 books, and to author several books on various topics.
For the past several years, we have been expecting to see Dad home around February of 2015. We are praying that he will still be released in February. However, on October 24, 2014, the government handed down an indictment from a Grand Jury granting permission to prosecute both Kent Hovind and another gentleman for mail fraud. Dad is being represented by a public defender who said that these charges are unique in that typically mail fraud is used when someone defrauds another individual out of money. In this case, there was no money defrauded.
More at:
http://www.kenthovindblog.com/
—
2/16/15
8:00 am
TEXT TO MY FATHER, and to all:
"I know you're scared.  There's only one way out.  Let's choose to be everything God wants us to be.  Let's get this over with."
—
7:48 am
PROPHECY.
"Prepare your hearts, My children, for your lives are about to change forever. I will raise you up on new platforms to teach and preach to My other children, that all may be made ready for the end of time, the soon coming return of My precious Son, Jesus. Your hearts must be truly to please Me, and not yourself, for when this begins, you shall receive offers and invitations that are not wholly My will for you."
–
"Even now some of My children are starting to see the signs I am moving you into the limelight. Flow with Me, My children. Let Me make the moves, for I alone know the way, and where You are called to be at any given time."
–
"This will be the year of the platform for My people. This is the year I will raise up a platform for those called to My purposes. I have given some of you a voice, now I will reveal where I desire you to use it. (I saw some writing, some speaking, some singing.)"
–
"The level I raise each of My children to this year depends on how faithful you have shown yourselves to be – in My Word, in My Kingdom work, in your duties as Christians in the earth. I will not promote those who have not shown themselves to be honest, diligent, faithful, and Christ-like in their dealings."
–
"For those who have refused to answer My call, what you have shall be taken from you and given to one more deserving."
–
Read more at:   http://www.stevequayle.com/index.php?s=294&d=438
—
2/2/15
12:15 pm
—
2/1/15
7:29 am
Josh says I'll never foment a revolution from my seat, but I beg to differ.  Even if my recruitment attempts have gone unfulfilled, I've helped delineate the parties.  I propose that in this most crucial time of human evolution, we must contend for the Golden Rule and "everybody happy."  Failing to join up with me is obviously choosing the wrong side of history.  This is very obvious, without scripture references, to even the most disadvantaged schoolkid.  My father trangressed the Golden Rule, if nothing else.  He said, "You have a place to live.  You're fine." …after he took my home, my earning potential, my family, my friends, my confidence.  I daresay, if someone treated him that way he'd be a mite offended.  A line has been drawn.  Stand up.  Or do not.  It's your future you're establishing.  "Be not deceived, God is not mocked.  Whatsoever a man soweth, that shall he also reap."  I'm joyfully anticipating the harvest.
—
"He who sows in tears shall reap in joy."
—
This spying thing; even if you've got nothing to hide, they can make stuff up.  And then they can make that stuff true, with a paper trail and everything!  I'd love to tell the stories to somebody about how I was jerked around and led on wild goose chases and how God always got me home again spot-free.  It's a really good story and I'm about to explode.  You'll know what I'm talking about before long, I kid you not.  If you have half a conscience left they're going to put you under the microscope for all the world to see.  This is the final battle between good and evil and I'm waiting for reinforcements here in Serenity Valley.  Do not abandon the mission!  Let's take this land!
—-
—-
1/31/15
6:48 am
I can't imagine the degree of hubris existing that would make BAPTISTS and especially, the pedophile-protecting ABWE believe they will not be exposed.  There will be fireworks.
–
"Epstein's good friend and associate, prominent criminal lawyer, Alan Dershowitz, is accused of fiddling with not only Epstein's pedophile case, but with many others according to reports, as well as taking advantage of some of Epstein's under-aged female subjects. If true, this is 360º corruption on the part of Dershowitz."
New Pedophile Scandal and Cover-up Rocks Australia's Jewish Community
Read more at:   http://21stcenturywire.com/2015/01/29/new-pedophile-scandal-and-cover-up-rocks-australias-jewish-community/
—
1/29/15
3:43 am
Morning Prayer (constant prayer, actually):
—
1/28/15
5:50 pm
Listen to this guy.  THIS IS AMERICA!  When I see an American flag on the church it takes my breath away.  Do Baptists actually believe Jesus APPROVES of THIS?
–
—
1/23/15
7:26 pm
1)  I was raped when I was a little girl.  I told my mom.  She didn't give a shit.
2)  I was raped as an adult.  My mom doesn't give a shit.
3)  My father is a reprobate.
(References available on request.)
—
5:49 pm
This reminds me of "Sunday-Baptists"
—
1/22/15
7:43 am
Wouldn't it be really funny if after Jesus reveals truth and establishes his throne…what if… What if there were more homosexuals remaining than Baptists?  I'd love to emcee the floor show at that point.
—
1/18/15
7:04 am
I don't know if I really believe in mental illness; I know the DSM version is a commercial dose of bullshit.  It seems to me, if anybody is mentally ill in our midst, it would be extremely literal people.  They communicate on far fewer levels and find it impossible to understand deeper concepts. That's a genuine deficiency of function.   I think Baptists are all mentally ill probably.
—
6:50 am
It's wonderful to anticipate relationships in the Kingdom.   Our connections have been so trivial, that we just expect relationships to be fraught with disagreement and to eventually deteriorate.  In marriage for instance, we do not expect to love in 20 years as we do now.  We make lots of jokes about this expectation.  Presently however, we can know there need be no end to not only mutually fulfilling interactions…but even the development of NEW and BETTER experiences than we've ever known or considered.  This state would be worth quite a bit of sacrifice to attain.
—
6:35 am
MISSIONARY to the church:
—-
1/14/15
5:45 am
I'm telling you all:  Do not bet with my father!  He can have his pants around his ankles and he'll still say his ass isn't dirty.  He's a LIAR.  Even if you win, he'll swing the toilet paper around with feces embedded!  Absolute non-human.
–
5:18 am
"You save what can be saved."  I said that to dad when it became clear he would not help me get rid of drug dealers in the house or to fix up my life and Josh's.  He knew what I meant.  We were talking about George.  I told him I had to do what I had to do to fix this family and it would damage George,  and Dad knew what was going on.  I really do plead for his soul, he's a fraud through and through.
—
1/11/15
7:19 am
Tainted Love Soft Cell Lyrics
(You guys should really turn off the TV.)
—
3:24 pm
Maybe I'll try this:
"Mama!  I was raped!"  No, that didn't help when I was a child…
—
12:55 pm
My dad knows that real Christians exist.  It gives him the willies.  Some Christians don't fawn all over him because he's rich.  They actually SEE HIS BULLSHIT, and love him just the same.
—
12:37 pm
My brother has some love in him, he proved that a couple summers ago when he sat on my deck and said, "If those things happened to you, I'm really sorry."  I cried.  That is the last time a person permitted me to cry about the torture.  He hasn't been back since.
–
I do not want my brother's money.  I want my brother's love.  I want love and I can't survive very much longer without it.
—
12:00 pm
I'm not doing very well.  For six years I've been writing non-stop, the longest CRY FOR HELP ON RECORD.  My dad pulled an "intervention" once, because he "cared" about me.  He didn't include me in the intervention though, and that's pretty psychopathic, but still, he wanted people to think he cared.  But, "Tyranny doesn't respect reason and at a certain point, couldn't care less about image."  SIX YEARS AND NO HELP.  I do not think I will die, darn, because God has a purpose for my life and I WILL fulfill my destiny.  HOWEVER, do not believe my family is anything like Christian.
—
10:52 am
People are born and abandoned every day.  They breathe until they die, but without love, life-opportunities are few and distant.  I didn't know that lack-of-love was my life-long experience, how could I?  I believed the lies I was taught.  Those who say they love but demonstrate indifference, are responsible for a lot of damage on this planet. No wonder people equate love with sex or gifts or neurotic attentions.  That's what they've been taught.  In my cult-of-origin, we were taught that love was duty and very hard work.  According to their definition, love is not only a challenge,  but also not to be enjoyed, not to be expected, not to be fulfilling, not to be MOTIVATIONAL.  Love is the most motivational precept I know.  To be motivated by love is having wings on your feet.  Love's motivation is supernatural, and strengthens us beyond belief.  When a person loves us,  his/her estimation of our value and abilities increases both exponentially.  I could use a little love about now.
–
I am blessed, you might say, in my dearth of love, because I at least expected some.  I grew up in the church, I have family.  Many people do not ever have those things, so absence-of-love is not merely their lifestyle, but also their only possible expectation.  To recognize that not a single human soul cares about me is difficult right now, because I'm growing frantic.  I assumed that when somebody knew what I've suffered, that somebody might reach out to me.  My family has decided I am not worthy of life.  They do not want me to speak or to live. They wish me to be without options or even a home…or even a single conversation.  6 years they've refused to talk.  "Jesus is love."  I hope they know what they're doing.
—
1/9/15
4:37 pm
PS to David (Does he really want me to go on the radio?)  –My journals also contain stuff about you and Kathy.  Old stuff only, like that time you guys met at that hotel in Gaylord?  Things Kathy mentioned.  She wanted to kill Katelyn because she was Rick's baby and not yours.  It's all in my journals.  She called Chris in Missouri while I was there,  asking  how to kill a baby.  Thankfully, Chris is smart.
—
1/3/15
2:38 am
I sure hope my dad lets me go to Toronto pretty soon; I'm dealing with some serious anxiety.  I haven't fully relaxed since I got back from Belgium.  I thought something would change in my situation then.  I'm grateful for the cloud, because God is just.  He will condemn no man without reviewing the record.  He will condemn no Christian who neglected a suffering sister, without full disclosure of that brother's life and opportunities to do rightly.  My story is in the cloud; I suspect that makes us responsible for how we deal with it.
—
12/26/14
9:48 am
Proverbs 25:2    "It is the glory of God to conceal a thing: but the honour of kings is to search out a matter."
—-
12/25/14
7:56 am
THOUGHT FOR THE DAY!
Read more: whatreallyhappened.comhttp://whatreallyhappened.com/#ixzz3MuhwDhoB
John 10:16   "And othersheep I have, which are not of this fold: them also I must bring, and they shall hear my voice; and there shall be one fold, and one shepherd."   (Jesus)
—-
12/22/14
4:30 am
I'm astonished every day, at people's disdain for truth.  I understand that nobody cares about my violations. I get it.  But, I can't fathom the notion that those who claim to love Jesus are not even interested in the truth!  My dad lied about me; you heard him do it. He DID abduct my children and report my prayer-life to the police.   He DID take my home, court documents are available to the public.  He DID and DOES refuse to talk to me…yet no Christian will hold him to account.  If we don't stand up for truth, why are we taking up space?
—
12/20/14
9:17 am
You tell people a woman is crazy.  Meanwhile, that woman does things better than anybody else.  Who is crazy?
—-
12/17/14
2:33 pm
My mom knew I was being tortured.  (George just threw the cat all the way across the room.)  My mother knew. When I spontaneously stopped the continually regurgitating after I was hacked by a moral atheist, I went to my mother for help.  I BEGGED for help living in  George's drug emporium and the surveillance and Josh being ignored and me being confronted naked and no locks on the doors…and I said, "I WAS VERY SICK!"  She said, "YES YOU WERE VERY SICK!"  (She hadn't spoken to me for two years.  How she could have known ANYTHING about me is a wonder of time and space.)  My mother KNEW and KNOWS and LIES.  I did not die.
—
It is 2:28 and the men are thinking about breakfast.  George's day off; I'll need a nap.
—-
2:19 pm
Look at this picture.
This woman is a rapist.
I AM A RAPE VICTIM.
She gets an arm around her shoulder.
Maybe her people aren't  FAKE CHRISTIANS.
More at:   http://www.dailymail.co.uk/news/article-2877693/Catholic-tutor-sentenced-decade-prison-having-sex-15-year-old-student-REJECTED-plea-deals-given-months-bars.html
—
12/16/14
6:18 pm
My dad used to sing, when I was a kid.  I loved it when he sang.  He'd sing, "My gal's a corker, she's a New Yorker, I buy her everything to keep her in style!"  He was fun.  I fell in love with my dad when he was fun.  It stuck with me.  Nothing's fun to a frightened man.  Everything is threatening and time bears down with claws of gloom.  My dad was so much fun, but the fun always had to be his way.  He'd throw a shoe at my head as I slept and demand that we depart for our adventure in ten  minutes.  Or five.  His way did not consider others' needs, but it was fun.  I wish he'd talk to me.
4:29 pm
—
12/13/14
4:44 am
"The pastors were trained to go to homes where people refused to be relocated by the authorities, and their immediate job was to convince the reluctant to willingly go to relocation camps, ostensibly this was to be done instead of sending in the SWAT teams."
FEMA Pastor Speaks Out and Reveals a Dirty Little Secret About What They'll Be Called to Do by the Government When Asked…Warning You May Not Like What You're About To Hear…
"The churches are being forced to go along with FEMA"
501(c)(3) = LOVE OF MONEY= ROOT OF ALL EVIL
—
12/6/14
4:33 pm
My parents are both utter failures, in the things that matter.  They're both scared and co-dependent, and stymied.  They must move out with the army!  "Lord, give my frightened parents a vision of what you have in store for us.  You said that if we ask you will show us things that we do not know.  Please give them that experience so they will help us, and also so that they may understand me, and not fear me.  They should fear you.  They fear the wrong things altogether.  Have mercy.  Send more fire.  Amen."
—-
Do you know how many keyboard-jockeys sit at the ends of the earth and hope for me to be right?  Do you know that there is not a demographic on Earth more eager for God to be God than the atheists?  Do you know how stunted is their contribution, because they are honest?  Do you know, parents of the flesh, that if you were to do right by me, millions of people would believe in God?  Do you?  Do you believe in God?  You know that I do and it's led me to hundreds of four-leaf clovers.  I'm still poor and wearing second-hand men's clothes but I'm always finding a four-leaf clover.  I'm still alive.  You two know it might have been otherwise.  You now tell the truth and Jesus will be glorified.  He will be permitted his rightful place as the TRUTH and the Prince of Peace.  I want peace with y'all.  I want what you stole. After that, I want to do things that would make you happy.  I want "EVERYBODY HAPPY."  Jesus says I'm getting everything I ever wanted.  You're toast.  You're loved and you can't even stop me from doing it!
—-
12/1/14
3:31 pm
I would not have known how to shake down my father, without supernatural intervention.  I never even knew how to ask for a loan to pay college tuition!  I did not understand his motivations, and I did not recognize that when I washed his feet it did not say anything about me.  He is unable to see me.   To a psychopath, every subservient gesture is about him.  For newcomers I'll repeat:  I CHALLENGED MY FATHER'S FRAUDULENT RELIGION.  Thus, we stand.  (Or at least I'm still standing.)
—
11/29/14
9:26 am
Seriously, I did everything according to the Bible.  First elder witnesses, then the congregation.  I CAN'T GET NO SATISFACTION!
–
We're supposed to be building the Kingdom of God.  We're at the border of the promised land, and we must step into the water.
—-
9:14 am
I got the dishes done.
–
How is it that my father can LIE, LIE, LIE about me, steal my home and marriage right out from under my feet, DESTROY MY CHILDREN'S FAITH IN JESUS, TORTURE ME…and he just doesn't have to talk about it?  Is this the world we're living in?  I chose two honest Christian men and one agreed and the other one didn't say no…to be judges.  I believe Christian brothers should hold him accountable.  He can't just not talk about it for six-plus years.  I'm not kidding, this is very wrong.  I gave him an extra whole year, God told me to do it and Dad knows I did.  I submitted to his false accusations and attacks…for him.  He must speak up.  He's shrinking, day by day.  To encourage my dad to face my allegations is not an affront to him.  It is the most loving thing we could do.
2:02 pm
"When you make a tyrant act like a tyrant, that's when the tyrant actually falls."  (James Corbett)
–
My dad is such a perfect metaphor for the police state.  I'm chuckling all the time.
—-
11/14/14
7:12 am
"Biblical orthodoxy without compassion is surely the ugliest thing in the world."  (Francis Schaeffer)
—–
10/29/14
4:22 pm
Hey, preacher-man who is honored to bear the names of two of our Lord's disciples, do you ever look at this page?
–
I told my parents years ago that God said George was going to die.  I was upset.  I was concerned.  I was scared.  Instead of talking to me about it  (or PRAYING with me…) they TURNED ON ME LIKE A PACK OF HYENAS. They told the cops I was going to murder him!   I didn't want George dead, I thought I'd be married forever.  (Their behavior during the intervening years demolished that possibility.)  They destroyed a Christian family intentionally.  "Lord, have mercy on their souls.  Forgive me for getting angry.  Every emotion has a purpose, I'm finding.  Please give me a constructive  outlet or calm me down.  You and  I  (and my parents…)  know that after I was hacked by a moral atheist and suddenly stopped 1) puking,  2) getting knocked out, and 3) being sexually assaulted by unseen entities, my only concern was Josh and the years he lost during the torture.  Thank you for caring about what happened to us.  Thank you that you have a wonderful plan for me and for him."
—-
I filed for divorce because of George's influence (and LACK of influence…) on Josh.  That was nearly three years ago and I've still been unable to provide him an alternate environment.  I described our home to my parents,  when I still expected honorable behavior from them.  When George was growing weed I told them about coming out of the shower in a towel and finding a dealer outside the bathroom door.  I told them a drug house wasn't a good environment for women and children.  I told them how George expected nothing from Josh, even for days on end; he wouldn't even take a peek into his room to see what's what.  I begged my brother to let Josh stay there for a bit.  (Yeah, right.)  What I got was more defamation, when I was the only one who was trying to make things better.   Why was it necessary to destroy my influence?    How could they not love Josh enough to even CHECK IN?    That's seriously deranged.  What were they covering up?
—
—-
10/26/14
1:03 pm
I can't believe my parents still go to church.  I hope all the right people see them there.  Their hypocrisy gags me.
—-
10/25/14
8:07 pm
Please ask me to speak.  Please be my family again, and pay attention to me.  I've been isolated so long that I've had a lot of time to learn.  You need me.  You do not need ME…but you need truth, and I see none in your lives.  Some of you parade as Christian people yet support an anti-christ government.  Do you actually SHOP FOR RECREATION?  (I don't even EAT for recreation.)   PLEASE.     …listen to me…  please.   I do not know what is planned for us by humans but I know that GOD plans great things.  Please, choose his way?
—-
10/23/14
6:47 am
"You can be as close to him as you want to be.  Closer than any other human, in human history, if you want to be.  WE determine that."  (Terry Bennett)  In the deepest sayings I hear, from the wisest Christ-lovers I know, with their remarkable implications for human society…I also hear personal messages for my own life.  The best teaching speaks to multiple levels of assimilation and sustenance.  God's servants are speaking deeper things now, and most of the "church" will be left behind at this point I think.  They can't get it.  The civil war might not turn out to be such a big thing;  fake Christians will be shirking the label.  They'll do the splits on the staircase.  Once they've made the choice not  to follow the Spirit's voice, they will step further into chosen darkness.  At some point God himself will "choose their delusions."  (I don't know if we're so far yet, but we're moving fast.)   If GOD HIMSELF chooses to deceive a created soul, I suppose that's pretty much the end of free will.  We're giving up free will at some point, either to God or to the NSA.  "For it is appointed to man once to die…"  (You can die physically or choose a spiritual death of obedience.)  "Please Lord, enable me to manifest freedom FASTER!  But, you're never late.  'Where the Spirit of the Lord is, there is liberty.'  Please, totally possess me with your Spirit."
—-
10/17/14
9:06 am
"Americans need to understand that their government is not merely incompetent and immoral, but that it is evil. Washington hides behind moral language but is itself devoid of moral conscience. There is no evil of which Washington is incapable. Those who support Washington support evil."
Read more from Paul Craig Roberts, here:   http://www.lewrockwell.com/2014/10/paul-craig-roberts/putin-speaks/
—-
10/14/14
7:06 am
"These things are blasphemous. They are a disgrace to the Lord. They drive non-believers from Christianity. They are an assault on the Blessed Trinity. They are a blight on Christianity. They are an affront to the Saviour. They are anti-scriptural. They are indicative of the sorry state of many evangelical churches today. They are the most heinous examples of the world taking over the church. They break down the wall of separation of church and state. They make a mockery of New Testament Christianity."
–
—-
10/12/14
5:24 am
"Can I be a homosexual and follow Christ"?  "Absolutely.  That's like asking, 'Can I be a glutton and follow Christ'?  How come homosexuals are the ones who have to give it up immediately?  How come gluttons get to hang on to it for awhile?"   (Kent Mattox)
Some ways the twenty-first century church will be different.  Presence-driven, no more "vain traditions of men."
Paul Keith Davis and Kent Mattox
—–
10/8/14
11:55 am
BAPTIST THUGS!  (Tax-payer supported)
"The security guarding the workers is provided by "Baptist Family & Children's Services," a contractor hired by HHS. They are referred to by themselves and others within the facility ominously as the "Brown Shirts."
Illegal Alien Disease Epidemic – Doctors & Nurses Gagged, Threatened With Arrest If They Talk
Read more at:
http://beforeitsnews.com/health/2014/07/illegal-alien-disease-epidemic-doctors-nurses-gagged-threatened-with-arrest-if-they-talk-2542174.html
—-
10/6/14
6:24 am
If you don't recognize Jesus all over this thing you might not know him very well.
The Spirit of Truth is tormenting liars all over Earth!
——
10/5/14
4:43 pm
———-
9/24/14
12:59 pm
"Abuse is fundamentally a mentality. It is a mindset of entitlement. The abuser sees himself as entitled. He is the center of the world, and he demands that his victim make him the center of her world. His goal is power and control over others. For him, power and control are his natural right, and he feels quite justified in using whatever means are necessary to obtain that power and control."
See more:   http://cryingoutforjustice.com/2014/09/24/they-are-giving-you-just-enough-payout-to-make-you-keep-pulling-the-slot/
—
My father did 1) abduct my children, 2) bully George about me, 3) take away my house, 4) report me to to the police,  5) put me under surveillance, 6) try to have me locked up, and 7) try to murder me.   He's a very sick abusive man.
—–
9/22/14
10:36 am
Does your real life match up with your persona?   It's gonna matter really soon.
Read more at:   http://www.huffingtonpost.com/2013/11/26/nsa-porn-muslims_n_4346128.html
—–
9/20/14
3:16 pm
The god I serve is God and He's a very good god.  He's WAY better than the Baptist god.  Josh wanted "Old Man's Beard" for a project and the prophet said it grows high in trees and it's very hard to find.  God sent a windstorm and dropped it right where we live.  He's given me food when I had no money and He's guided  me all over the place.  The Baptist god teaches that humans should figure things out for themselves,  and evaluate others.  My God does the figuring and the evaluating.  The Baptist god is exclusive but my God loves Josh and everybody.  Everybody. He's making me be like Him.  Wish He'd hurry up.
——–
Baptists should test their god, I think, like I tested mine.  (Or rather, He tested me, because I wanted all of Him.) They should go dangerous places, and do without…just to check.  They should actually believe and perform tough Bible passages to see if their god has the right stuff.  One prophet did this.  He asked God to tell him when the stoplights would be either red or green. After awhile he didn't have to look, but it took time and lots of trials. This is a kind of  "virgins and the oil" thing.  "You Get What You Play For"   (REO Speedwagon)  "Not everyone who says  'Lord, Lord' will enter the Kingdom."  I asked for lots of oil and I begged to know Jesus very, very well.  It took many years and much prayer to get what oil I have, but this I know:  when Jesus shows up, I'll know Him.  When Jesus comes back, what if He doesn't look like the Baptist god at all?
—–
9/13/14
1:12 pm
12:52
Eagle sounds Stationary.
1:03 pm
I'm a very jealous person, but I don't think you could prove it.  I'm intensely jealous for things I value.  Of true value, I want everything.  I want to look in Jesus' face and talk to him all the time.  I want to touch him and live with him and never have to leave.  (I'm hearing a melody as I write this.  Wish I could share it.)  Jesus is so fine, and so valuable, and so PLEASANT.  I want all of him.  (This sounds like bride-talk, doesn't it?  Oh, I really hope he picks me.)
("I'm giving my whole life to the world, just like you said to.  Then I'll get to be alone with you, right?")
—–
12:58 pm
I was kind of in a haze, a bit ago.  Company, two guests showed up at the same time.  They only wanted to talk about 1) self-mutilation, 2) violence of other genre, or 3) drugs.  It was hazy.  I told them I was loopy from blood loss and Josh is sick.  They left pretty quickly after that.  (I've never done that before, I don't think.  I don't send people away very often.)  Now I got set in a bit of circumstances, Baptists.  I was tortured.  My father tried to kill me.  I asked for help EVERY DAY!  You are not Christians.  Selah.  Every one of you has eaten my cooking.  I've played music and forced my son to entertain you, when he'd most better praise GOD.  Think on these things.
–
(I guess the newbies never ate my food.  Nice not knowin' ya.)
—–
12:27 pm
Personally, I think this is getting funny guys.  Here I've been for YEARS preaching truth and justice, and love for one's fellow man.  I can prove it.  I can prove every day of the years you blackballed me.  I was not only entirely lucid, I was a whole lot smarter than you guys.  You Baptist people have refused to talk about God to me for a long, long time.  Why does a black pick-up truck stop in front of my house and turn around and go back again?  Looks like Ruth Reed, whatever.  She said I was full of the devil then kicked me out of the "house of the Lord."  Unbelievable.  Such impostors.  I wish them much love and fruitfulness when they finally realize who Jesus is.  God is making "one new man."  (It's in the book, look it up.)  He is doing this thing now.  And he's doing it within us.  Be there or be square.  This is the real deal.  Jesus is here.  He's coming in stages, just like the first time.  I do not know when his physical appearing will be and I do not care.  I want all I can get of him, right this minute.
–
(I don't know about y'all, but what I just wrote sounds pretty John the Baptist to me.)
—-
9/12/14
7:38 am
In 2011 or 2012, I went to my mother and begged her not to do this to us.  I said, "George is retarded!  Don't call me crazy!"   Then I was gaslighted and nearly murdered.  She screamed, "George is not retarded" as she kicked me out of Dad's office.  (My dad said otherwise for years.)
(I can look up the date if anybody cares.)
(Had to be 2012, because it was after they read my book.)
(They intentionally tore apart a Christian family and I can prove it.)
—-
9/8/14
6:26 pm
"An organized stalking victim is systematically isolated and harassed in a manner intended to cause sustained emotional torment while creating the least-possible amount of evidence of stalking that would be visible to others."
What is "Gang Stalking?"
Read more at:
—-
9/7/14
6:54 pm
Baptist "Communion"
(Kinda like a condom, isn't it?  So you don't really have to touch a person.)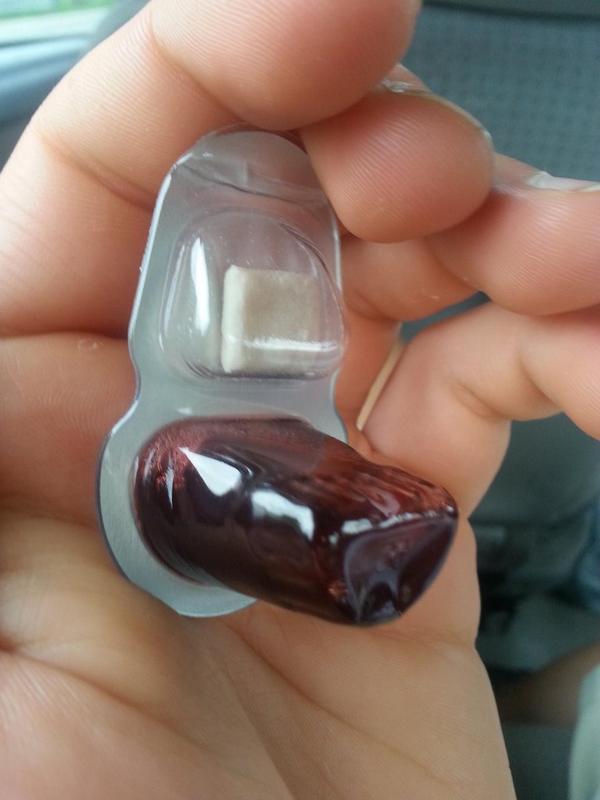 —-
9/1/14
1:51 pm
I don't like seeing an American flag on the church sign this week.  "Choose ye this day whom you will serve."  (As for me and my house, we will serve the Lord.)
—-
10:41 am
The Bible is like a menu.  It  describes what may be ordered, and even gives pictures, like Denny's.  A menu can be chewed until it's consumed.  That doesn't make it food.  (Goldthorpe)
—-
8/29/14
9:58 pm
I'm hungry all the time.  I dream about food but when I wake up I don't want to eat.  I'm hungry for other things. I'm hungry for conversation, I long for someone to listen to what I've learned and to fill me with new ideas.  I'm a sturdy work-horse but I'm hungry to labor with one who also cares about people, and about our future.  I grow impatient watching my fellows gnaw their straw with satisfaction.  Maybe it's enough for them?  Maybe I'm being judgmental for thinking a new hairstyle is not fulfilling?  If that's all it takes to fill them up, more power to 'em.  I should be so lucky.  "More gruel, Margie?"  (Tom Bridges)
–
I'm hungry for companionship.  I'm hungry for human touch.  (Guys have offered to touch me but I know I'd leave hungrier than before.)  I'm hungry for "church."  I have been critical of church as we know it, and I do not believe my criticism has been mistaken, nor has it been out of order.  The churches have become Nazi organizations, with no compassion, no companionship, no sustenance.  They prescribe behaviors purported to provide freedom from judgement.  That's all they do.  Even the best of them, those that acknowledge the gifts of the Spirit and supernatural involvement on Planet Earth…still expound  rules for acceptance within a fallen society. The churches will all burn in civil war.  I've known this for many years.  (I'm hungry to talk to somebody who also recognizes this necessity.)  We cannot be about rules, and be doing God's will.  Period.  God makes the rules.
–
Except in my father's church.  My father recognizes no authority but his own, and no rules but those his perverted experience has demonstrated to be functionally profitable.  He's starving and he doesn't even know it.  I eat fresh manna every day.  Still I long for friendship and love from humans.  By demanding that others obey his rules, my father  has eliminated all possibility of enjoying either nutrient.   He doesn't eat manna either.  What a sad place to be.
–
Here's what's gonna happen:  God is going to fill some people with so much of his Spirit and so much of his power and so much of his glory, that they're gonna get out of  line.  When God tells them to do a thing, they'll do it, rules be damned.  The administration won't like that and persecution will begin from within the …ahem… "House of God."  (Been there, done that, I'm not guessing at this point.)   The churches have fornicated with our ungodly government, so things will get ugly for those who follow God.  They will not mind though, because God is the finest banquet they ever saw and they'll be filled with light and joy.  They will pity those who torment them, as I've done.   The persecutors who have a Christian-mindset will feel remorse and fear all the time.  They will look for the rapture.  They should have done their homework.
—
8/24/14
11:10 am
I'm sending y'all a "cc" because my dad doesn't read too well:
Hey Dad,
If you need to raise funds to pay your debt to society, I think Shawn Atto would probably buy your St. Ignace properties.  Let me know and I'll give him a call.  He wouldn't like it if I gave his cell number out.  He's a  good cook and really wants a restaurant.
PS-  A fine gesture of understanding would be if you give Jimmy Wilson the hundred dollars I've owed him for years.  He hired me to do work I could not perform because I was being tortured.
PPS-  I'm making strawberry-rhubarb pie today.  Want some?
—–
8/22/14
4:23 pm
—–
8/6/14
4:33 am
Bobby Conner – "Pay The Price For Truth"
—-
7/30/14
5:22 pm
Maybe Christmas, the Grinch thought, doesn't come from a store.
—-
7/25/14
6:33 am
Palestine pre-1948, before Zionism/Israel
—–
7/17/14
6:40 am
—-
7/15/14
4:13 am
The Soon Coming Elijah and Moses Companies in the End Times by Bro Sadhu Selvaraj
—-
7/4/14
11:46 am
Would your pastor report information about you to the government?
Hagmann And Hagmann: Beginning Of The End
(Interview with Dr.  Daniel  Morano  begins at about 30 minutes)
Read more at:
http://beforeitsnews.com/blogging-citizen-journalism/2014/07/hagmann-and-hagmann-beginning-of-the-end-videos-2454130.html
——
5/28/14
3:37 am
—-
6/27/14
5:30 pm
We overcome by 1) the blood of the Lamb of God which washes away the sins of the world, and 2) the word of our testimony.  (Better take notes.)
—-
9:52 am
—-
6/16/14
7:53 pm
—
6/14/14
5:43 pm
This is not right, we all know this is not right.  You must stand up or you are not a church.  This is how it is.
In 33 U.S. Cities, Feeding the Homeless Has Been Criminalized
—-
6/12/14
8:00 pm
"Dear Lord, thank you so much for ensuring that I never cheated on a man.  Thank you for not letting me see pornography although I'm on-line 24 hours a day.  Thank you that you won't let me lie to cover my ass…nor anybody else's.  Please keep it that way.  Thank you."
PS-  "If you could do it this time without involving electronic surveillance I'd be really grateful.  Amen"
PPS-  Please protect Jay and my dad and ABWE when they get into trouble.  Your will be done in the lives of all  ABWE liars, and psychopathic perverts, and their victims.  Amen, again."
———
5/30/14
8:25 am
From bondage to spiritual faith;
From spiritual faith to great courage;
From courage to liberty;
From liberty to abundance;
From abundance to complacency;
From complacency to apathy;
From apathy to dependence;
From dependence back into bondage." — Alexander Tyler
———-
5/22/14
2:02 pm
Man cooked to death in scalding shower as punishment by prison guards
—-
5/18/14
2:43 pm
I went to church today and Ruth Reed insisted I leave because I was "full of the devil."
"By your own words you will be justified, by your own words you will be condemned."
If a "church" can't deal with a devil, where are we sufferers to go…?
Fraud.
—
5/17/14
8:09 am
—-
5/5/14
2:32 pm
—
4/22/14
5:22 am
This is a FABULOUS life-saving squad from Marquette, Michigan, where I was born!
Brethren, you have a NARROW window of opportunity to get this right.  God gave me to you, with all my foibles, to determine whether you walk the walk.   Your response to my complaints of mistreatment will determine YOUR future.  Not mine.  Mine is a done-deal.
—–
4/17/14
5:08 am
Hey, I heard you guys are doing a survey!  Wanna be more seeker-sensitive.  You need to be more JESUS SENSITIVE.  (I never got my copy of the survey.  2693 CR 377.  Thanks.)
—-
3/14/14
8:46 am
—-
3/10/14
6:38 am
                          The Baptists do not yet know that:   1)  this is a new age, 2)  the TRUTH has come,  and  3)  you don't get out of here alive.  In case you haven't  figured it yet, nobody gets out of here alive. That's a frightening prospect.  But, it's not the worst case scenario. The more frightening reality is, "Death is not the end."  (Dylan)  You die and then you might die again.  And then you live and you die again.   Karma ain't for the faint-hearted but it's the gift that keeps on giving.  I have escaped Karma by the blood of Jesus and the word of my testimony.  (Which is recorded, notarized, and implicates my father.)
—
3/2/14
5:09 am
                         It's been months now, since I nailed my thesis to the church-house door.  (I included my phone number, Martin Luther probably didn't have one of those.)  Nobody will  talk to me.   Since I committed that principled vandalism, I've approached numerous other people with my controversy.  I put fliers under windshield wipers.  I've emailed talk-show hosts and messaged lawyers. I've reconnected with liberty activists and state legislators.  I've asked Christian prophets what to do with my evidence of electronic torture of American citizens.  I've passed out clovers, all with four leaves or more.  I've taken bread and cakes to my rich male relatives.  I have fallen to my face on blacktop before a wienie who can't get the smile off his face even as his hands shake.  I've pretty much exhausted my ideas.  Maybe Isaac's right, maybe I need to paint my body blue and dance around a bonfire at Burning Man.
                         "What we have here is a failure to communicate."  (Cool Hand Luke)   I demand, no I decree, that somebody will look at my evidence and stand up like a man.  This is ridiculous.  Y'all are so scared of what I'm saying that you won't help me figure out how to change it.  This is irrational behavior.  Electronic torture  is not going away and if you don't care about your own children at least I do.  I care about you.  You're floating far from the shore and lots of you haven't sprouted your water-wings.   I do not wish to be the last grown-up on Earth so I think maybe I won't.  I dislike blogging about politics.  I would prefer to pray, my habitual state.  My current lifestyle is uncomfortable, I get up at three, or four…or one.  I go to bed very early.  I have been doing this since May and I'd really like a life.  If I have not convinced anybody to even look at my evidence, the blood is not on my hands. I want a bubble bath, a vacation, and freedom.
                         We can all have new lives if we want them.  Revolution, apocalypse, revival…are imminent reality.  I can prove  it evidentially,  politically, and scripturally.  If you don't give a rip, don't say I didn't tell you.
—
2/27/14
3:48 am
"The greatest resource anybody can control…is other human beings."
—
2/9/14
10:55 am
—
2/7/14
2:38 am
I found a booklet of essays I wrote about ten years ago when I first began sharing what I'd learned  about the falseness of Baptist doctrine.  It's never been published but now that some people are waking up, I'd be happy to share it and I could make a copy.  It's called:  "Baptists Anonymous."  Let me know if you want one.  906-291-1376   (It's pretty prophetic concerning what we're seeing develop currently.)
———
2/2/14
6:59 pm
—
2/1/14
2:21 am
The Faith Psychosis
                         I have an imaginary friend.  Actually I have many imaginary friends and enemies.  I rarely see them but I talk with them a lot.  My imaginary best friend is Jesus and I talk to him all the time.  He tells me what to do when I don't understand things.  (He is omniscient, omnipresent and omnipotent, so he's really good with advice.)  He cracks me up with his observations; they're  holy and irreverent at the same time.  He's always kind but it doesn't always seem that way.  He tells me to lay down my life and reputation for others.  He tells me I must be misunderstood, as imaginary people always are.  (I'm becoming imaginary too.)
                          Imaginary people have the best imaginations.  They see into the future and understand the past.  They recognize motivations and value them far more than people's behavior.  They're not always nice and sometimes they're downright evil.  (This is NOT my imagination.)  Before I became  imaginary, I tried to be nice all the time. Now  I see "niceness" for what it is and I'm determined not to be evil.
                          Imaginary people cannot really lie.  They try to lie sometimes but other imaginary people can see right through them.  Imaginary lies can deceive carbon-based life forms.  Imaginary lies are like a double negative with a twist. We imagine a thing to be a lie, and it turns around and stabs us.  (You cannot stab an imaginary person.) If we imagine ourselves to be a thing we're not, we're believing an imaginary lie.  Ouch.
                         Jesus has lots of friends; I've met a few.  He talks to them all the time.  (That's easy for him because he's omniscient, omnipresent and omnipotent.)  People are always talking about him. They misquote him in the media and misrepresent him in the church-house.  These people don't have any imagination at all!  It troubles him when unimaginative people think he's imaginary.  A lot of Jesus' "friends" don't hear  him.  Some have never even imagined hearing him!  This is psychosis!  How can you have an imaginary friend if you don't ever hear your friend speak?  Imaginary friends are always around and they can see in the dark.  You can't read a Bible in the dark.  If we're going to understand the Bible we need some light.  The Bible is absolute imagination.  And imagery.  And images.  And Jesus.  He shakes his head.  He told us:  "Search the scriptures; for in them ye think ye have eternal life: and they are they which testify of me.  And ye will not come to me, that ye might have life."  (John 5:39-40)   He shakes his head all the time.  He thinks carbon-unit-"Christians" are crazy.  It's about the craziest thing in the world to study a guy's book, go to "his" meetings, die and be buried beneath a cross…without ever hearing the voice of the savior of the universe and my best friend, Jesus.  (The Christ.)
—-
1/30/14
2:40 am
"The Evil One is able to maintain an "enemy" in the camp of every corporate
environment as long as there remains a root of self-desire [and the self-agenda
that is its spontaneous fruit] in the hearts of any who have entered in. Truly I say
to you, in this final hour, as I establish My "true" spiritual environments, there
will be NO enemy in the camp because the motivation of EVERY heart will be
rooted and grounded in Love [godly desire]"
–Jesus Christ, through Glenn Jackson
More here:   http://jtlmin.com/FIRE%20BY%20NIGHT%202014/01%20January%202014/WPFBN0129.pdf
——
1/29/14
10:04 am
Family-people, the Bible says if your brother has ought against you you go to him. I've come to you, again and again. What you have against me is a lot of ought. How can you call me names and refuse to talk to me? Do you still think you're good people? I don't want to see you go to hell for hypocrisy. Gluttony, greed, deceit…that would be OK.
———
1/17/14
5:42 pm
———
1/13/14
5:16 pm
—————
1/11/14
12 midnight
Bump:
                                        I defy anybody to tell me that hours spent in church are not the boring-est of the week.  (Maybe not for Catholics. They have lots of stuff to look at.) This hypocrisy alone, makes my dad a tremendous liar.  He is bored at the fireworks!  He is bored in Singapore.  He is  habitually bored.  (This is not a criticism.  I just recognize it because I'm even bored at Macy's where he lives and starts to spittle a little.  I am joining the "Church of–STOP SHOPPING"!)   Ah, the times  I'd look at my dad during the  five thousandth identical sermon we'd heard together and… he would not even roll his eyes.  He is the biggest liar I know.  And I've met the governor.  (He wouldn't pay for my drink after I called him a Nazi.  He's more honest than my dad.)
                    I will to not ever be a liar again.  The NSA and the haunting made me recognize that I am a liar.  I was a liar.  If I lie now, I fix it.  Glory be to God.  "Do not allow me to stray even one step from your perfect will for my life.  Amen."  If my dad would pray that prayer once, I'd be settled in Toronto in time to enroll Josh in something he loves.  He no longer loves his mother.  That must change.  My dad holds two keys that belong to me.  (At least that's all for now.)
———
January 8, 2014
5:52 am
I knew I was writing for my life.  I frequently noted that,  as I recorded every single thing that happened to me during the time I was tortured.  I see now  that I was writing for many lives.  I also see that the writing saved mine already.  This should be encouraging to any person who may entertain notions of standing up for my integrity and logic.  Or one who might question my understanding of Scripture.  Or maybe somebody who would like to drink a  beer and talk about ghosts.  I've been in the stocks for years and I'd dearly love a soapbox.
———
1/7/14
3:20 am
————
1/6/14
3:47 am
Brethren.  Family and former friends.  When you finally understand how evil this world is you will be very frightened.  Please call me.  I love you and God is in control.  906-291-1376
—-
1/3/14
4:02 am
"If your church is a 501(c)(3) organization, then your church has a significant financial motivation to not truthfully interpret the true message of the Bible."
"Combine the 501 (c)(3) financial motivation with the DHS inspired NOVAD directive for clergy to remind their flocks of their Christian duty to obey their government under any and all conditions, we are witnessing the neutering of our most precious institution and the ultimate salvation of millions could hang in the balance."
Read more at:   http://thecommonsenseshow.com/2014/01/02/no-501-c-3-church-can-be-a-church-of-god/
—
1/2/14
6:41 am
                          People treat truth like poison.  I do too sometimes.  Truth is noxious and  it rocks your world.  I got a dose this morning.  I know I should no longer be embarrassed  when  people are listening to my thoughts.  (I remember days when my obscure brand of medicated body powder would appear on my facebook page seconds after I applied it under my belly fat.  I have had many reasons to be uncomfortable.)  Now, the NSA and I get along pretty well. Except for one thing, and this is the truth I had to swallow:  I am embarrassed because I need love.
                         I need somebody to hold me and tell me what to do.  I've had both, but never together.  It's been years since I had either.  I am convinced however, that neither would be helpful without truth.  I'm sure I could find somebody to hold me and tell me what to do.  I'm more sure that I don't want any more lies.
                         I gave my Christmas presents away.  I do not own many things anymore but I want even my things to be truthful. If I receive gifts, I'd like them to be given because somebody loved me.  When people don't know you they don't love you and that's just how it is.  (Anybody who would buy a rhinestone watch for a gift doesn't know too many people.)  I'm embarrassed that I want somebody to know me.  I'm embarrassed that I need approval and protection.  I've had to become so tough!  I don't know myself anymore.  I am embarrassed that I require somebody to tell me who I am.  It takes a lot of personal truth to fend off lies about who you are.  It depletes your reservoir.  I do need somebody to speak truth into my life and my need is embarrassing.
                         So, the remote neural monitoring, that blessing from God and Keith Alexander.  I can pretty much deal with it except when I'm doing something embarrassing.  I can pick my nose or a zit.   I can sing even when I'm requested to stop by the voice-to-skull machine. ("You should hear what that sounds like from here!!!")   I can quickly masturbate and assume I'll be too boring to notice.  It took a lot of time and prayer to get to this point.  (You will know what I'm talking about before long.)  I get embarrassed when I need somebody to love me.  I'm supposed to be tough.  Also, embarrassment is a soulish thing and I've prayed that it be extinguished in my life.
                         I've defeated loneliness and self-pity through the Blood of Jesus, the holy one who always loves me.  I've struggled with more kinds of fear than should even exist.  God is faithful and God is love and I'm still here.  But, I'm not tough.  God gave me an invisible friend to make me act that way.  When I complained last year God said, "Haven't I given you a loving heart companion?  Does he not persist?  Commune with the spirit for I enjoy your harmony."  It helps when I do that but it is embarrassing to need him.
                          Even if you haven't googled "electronic harassment" yet, there exists a great cloud of witnesses.  A lot of them love me and wish me to understand how foolish is embarrassment.  So I'll attempt it:  I need somebody to love me and to ask about what happened to me.  I need love from some human being.  "I AM NEEDY, COULDN'T BE PROUDER, IF YOU CAN'T HEAR ME I'LL YELL A LITTLE LOUDER."   Sigh.  That was a relief.
                         It's really hard to be told to "get help" when that's exactly what you're trying to do.
=
1/1/13
3:34 am
                         Twenty-thirteen went out with a big smile and the next year began in tears.  Isaac told me last night that he was proud of me for running for Congress twice and because I cook vegetables creatively so they aren't just crunchy things.  I got up at 1:30, lost my head in my grogginess and touched Joshua with both hands.  He sneered at me and I started crying.  George said he still wants me to have a wonderful life and I wished the same for him.  Josh was very apologetic, "I hug you more now.  I just don't like to be touched."   The road to recovery is twisted and harsh, for an isolated pariah.
                         I wish I could plan some ceremony for those I know.  I'd like an event that would establish my credibility and worthiness.  Something like a Bar Mitzvah for the Lamed.  ("Lamed":   Past-tense of a verb-use of "lame."   The action would be on the part of another.)   I was "lamed."  I was  intentionally "lamed."  Slander kills people, it takes their lives.  It didn't take mine although I wished for death.  I would have wished for love but there was none to be had.   I went to my family but they pass out death every time they get together.  It's like chocolate and crack.
                         My family loves chocolate.  They used to love laughing and our gatherings instilled a sustaining zip. When my family gets together now I'm bored out of my mind.  Nobody connects, unless the topic is business. When money-grubbing is discussed, the men look over our heads and raise their eyebrows.  I've had so many eyebrows raised at me and around me that I'm paying more attention to them.  The eyebrow-raisers seem to have different hopes than mine; they also seem to expect to win some prize if they accumulate enough money.  My family passes out lies too.
                         I've passed into life after death.  This, an elixir for the mind and the digestive track.  I vomited for over two years, nearly every day, many days multiple times.  I dropped to the floor daily, and was immobilized for hours.  I was being electronically tortured.  I published a book about my experiences over two years ago.  Instead of assisting an obviously tormented human, my father chose to accuse me of mental incompetence.  He chose to conspire with others to damage my prospects.  (I'm sure he believed his reasons to be sound.  He  would like me to shut up so I do not impair his money-grubbing.)   My father tried to kill me.  I wrote a book about it so he tried to make me crazy.  Failing that, he tried to make everybody believe I was crazy.  Here I stand.  It is 2014.  Happy New Year to one and all.
———–
12/27/13
4:19 am
I'm not kidding.  When you figure this out  you're gonna lose it!  It is a  TERRIBLE WORLD!  The things done to us by our "superiors" are absolutely mind-boggling…and mind-raping!  GET WITH THE PROGRAM SO YOU DON'T GO NUTS!  Ask God what's going down.  DO IT!
————-
12/24/13
3:38 am
Churchfolk.  I know some things the world needs to hear about.  Until you publicly assert your observation of my 1) sanity, 2) truthfulness, and 3) consistency…I'm unable to be heard.  Think about this.  You're supposed to change the world for good.  Is your puny pride more important than the millions of people who are tortured by the government  you applaud on Fox News?  Just asking.
————
12/20/13
6:41 pm
…if righteousness comes through the Law, then Christ died
needlessly"…. Galatians 2:21(b)  NASB
————–
12/18/13
2:37 pm
"Jesus could be a little stern about some things but… it's okay for Jesus to notice shit but not for us to?"
————-
12/17/13
7:18 pm
————-
12/12/13
9 am
———–
12/10/13
5:38 am
                         OK brethren, let's try this another way.  I was on your prayer list, a sick, unrepentant disturbed individual.  GOD FIXED ME!  It's an amazing answer to your prayers and I really want to testify to the congregation!  When may I expound on the power of your prayers?  When may I tell the "good news"?
                         Will you put an ad in the newspaper so everybody can know about the miracles you prayed for in my life?
                         ("Hypocrisy which takes the form of a denial of hypocrisy is hypocrisy squared."  Lionel Rubinoff, "The Pornography of Power")
—————
12/09/13
4:38 pm
Text to my mom:
"You had me doing your research twenty years ago.  You know I'm not stupid.  Are you?"
—————
3:20 am
"I'll be with you when the deal goes down."
——————
12/07/13
11:10 am
When you say the "sinners' prayer" you might change your life.  When you meet Ferris Bueller, he changes you.
If you're lucky enough to meet a Ferris Bueller junior, then you get joy.  Jesus wants all his little brothers to dance together and to make one another brave and happy.  Is this too much for him to ask after all he went through?
————–
4:06 am
Bump to the top:
Please, church-who-judges-everybody-all-the-time-anyway, JUDGE BETWEEN ME AND MY FATHER.  Examine evidence.  Pass judgment.  You've done it before, I BEG YOU TO JUDGE ME AGAIN!  I'll spread my legs just like my father made me do for the surveillance perverts.  Check it out.  Anything you want.  My father is a fraud and a liar and I've staked my life on that belief.  God be the judge of truth.  I plead the blood of Jesus, my life and lover, over this building and every person who sets foot here.  May the oil of God's Spirit anoint each of us with nerve and determination to preach the GOSPEL OF THE KINGDOM.  Thy Kingdom come, on Earth as it is in Heaven.  God's kingdom tolerates no lies.  JUDGE ME.  Let me know what you decide.  Or not.  God already told me that faith wins over religion.
————
12/06/13
4:45 pm
"Yes, I understand that they are your loved ones, I understand that they are people that you have been made one with and the assignment of the enemy instead is to pull you down, instead of you continuing to soar and pulling them up, til you get to a place in the realm of the Spirit until if they're holding on tight, they will look and see how great and marvelous I am to you, then they will have to come too says the Lord."
Here's the whole thing:
10/22/13 
You're in a different atmosphere. And one of the things He was singing was if you're in a different atmosphere, you don't know how to breathe there. So you have to depend upon His very breath, you have to depend upon Him. And that's why He wants us to let go of the things of the earth, things that we're familiar with, and one of the things He said was, if a person chooses not to go up to that different atmosphere, if that person remains earthbound and they see you excelling and you going higher, it's the duty of the enemy to send people across your pathway to pull you back down. So every time that you try to ascend the enemy's assignment is to bring you back down and he will send those things that are familiar to you. Listen, cause this is what the Lord says:
Herein is wisdom, many that the enemy uses are your loved ones and you don't recognize that, you think it's just familiar, you think it should be that way and it's those loved ones that are trying to pull you back down. I can see the tail of a kite being pulled back down. They're trying to get you to come back down and God is trying to release you, to let you soar, to see some higher things, to know some higher things, to get some understanding on how to walk in these end times. How to be sensitive to My Spirit, to know when to move and when to be still, to know when something is in the flesh and when it's in the Spirit. And you won't know that if you're earthbound. And too many times you have been trying to deal from the heavenly realm with the earthly things.
And so He says, let go. Let go of everything that's so familiar that it's keeping you down. I've spoken to you over and over again, this is not something new that I'm speaking to you. I've told you over and over again, those familiar things. Yes, I understand that they are your loved ones, I understand that they are people that you have been made one with and the assignment of the enemy instead is to pull you down, instead of you continuing to soar and pulling them up, til you get to a place in the realm of the Spirit until if they're holding on tight, they will look and see how great and marvelous I am to you, then they will have to come too says the Lord. But I've been waiting for some people who would love Me enough to let go of the things of this earth. To get into an atmosphere that's not their usual, where you have to depend upon Me for your very next breath. And this is where we are my children, I have brought you here. Isn't it unusual the times and the seasons that you're in and I have brought you to this very place so that you can let go. So that you could rid yourself of those things that are familiar and come on up higher, come on up so that I can reveal to you why you're here, what your purpose is and how to accomplish those things.
So let go, let go and don't forget. Too many times you don't recount what I've done in the midst of the sanctuary, you let it slip, you let it go. So I'm saying to you this morning, remember. If you have to tell it over and over and over again what I have done to cause you to spread your wings and to combat the forces or the voices that are speaking to you from familiar places. Then speak it over and over and over again, declare it over and over again the things that I have done and watch and see, says the Lord, instead of sliding back you will ascend higher.
"I will remember the works of the Lord: surely I will remember thy wonders of old." (Ps.77:11)
"But they that wait upon the Lord shall renew their strength; they shall mount up with wings as eagles; they shall run, and not be weary; and they shall walk, and not faint." (Is. 40:31)
"But we all, with open face beholding as in a glass the glory of the Lord, are changed into the same image from glory to glory, even as by the Spirit of the Lord." (2 Corin. 3:18)
 (Debra Lowe, from God)
——
12/04/13
10:02 am
   I remain somewhat hyper-vigilant.  It isn't associated with fear anymore, thank God.  I just wonder about things in my environment.  Like what happened to my favorite Bible last Spring.  I wonder about the hardware from the curtain tie-backs that was inexplicably ripped from the wall in my bedroom.  I wonder about vehicles and how they approach me and what their lights look like and who is driving them and what color they are and what are their license numbers.  Is this not simply wise living in 2013 Amerika?  We're supposed to be "wise as serpents, and harmless as doves."
                    You realize of course, that mental illness is a marketing scam.  Nobody is crazy.  Everybody is deceived.  "Every flower's got a right to be bloomin.'"  (Michael Franti)  If you don't like it, go somewhere else.  It is so ridiculous for people to take it personally; whatever "it" another person might be inflicting.  "It" is simply not your business.  Not the business of Squibb, Congress, or Masters and Johnson.  Not the business of Erica Jong or Barack Obama.  Life is free.  Life is not subject to evaluation by lifeless entities.  Amen.
——————
12/02/13
3:54 am
                    I've pretty much gotten over my dad trying to kill me.  I've gotten over a lot of things but my forgiveness doesn't help the perps very much.  My dad has had several years to stop being a douche but he has refused to speak to me about my accusations.  He never even asked what they are!  Can you believe it?  To meet one's creator in this state is not conducive to "happy."
                    Jay, dear heart, thank you for apologizing the day I heard you call me crazy.  I forgive you.  However, you are a man of stature in the church and community.  You even teach.  People may have believed you.  Don't you have a larger responsibility than you've fulfilled?   It wouldn't surprise me if Jesus held you accountable for every single person who ever believed your lies.  Tsk.
                    Now it is not up to me to judge the darkness of men's  souls, and I thank the Lord it is not.  However, this time 'round my marching orders are different and he has prepared my evidence with accuracy and eloquence.  He secured double copies and assured their "chain of control," all without me even knowing it.  He is God and he would have you listen to me.  Or not.  If you'd rather speak to my supervisor I won't be offended.
———————-
12/01/13
6:11
So did you think charitably about me?  Or did you think ill?  God knows and so does the NSA.  I haven't been to Sunday School for a couple weeks and nobody has called me yet to offer me the pulpit.  I guess maybe the men can be excused for retaining an adolescent inability to call a woman.  Women should call me.  Women should have called me a long time ago.
This is a kindergarten lesson but:   YOU DO NOT GET TO CALL PEOPLE NAMES AND NOT HEAR ABOUT IT!     You do NOT get to call people names and refuse to hear their case.  906-291-1376.
————-
11/29/13
6:07 am
Also you guys should really read my book.  It's not boring.  John Taylor Gatto called me up personally and told me to "write more books."  He follows the Spirit of Truth and I love him.   (Google:  "The Six-Lesson Schoolteacher.")  Maybe I could buy my boys a Christmas present this year.
—————
3:33 am
                    I never really liked "V for Vendetta" although I'd never admit it to my boys.  For one thing, my experience with torture was pretty raw at the time I watched the movie.  I faced the rat in the facemask.  And although I do get the "too big to fail" irony, I'm not into revenge.  I figure truth and love are better than vengeance.  Also, vengeance is the divine license of God.  I am not on a vendetta, I am on a mission.  I want vindication for my Lord and Savior Jesus Christ and for His divine Holy Spirit and for his Father who I don't talk to much.  When they are vindicated, the oil of anointing will run down the Body of Christ and everybody beneath him will be sopped.  I will be vindicated too.
                    I obey the Spirit every day and lately he's been moving me to pray for protection for Lakefield Baptist Church.  I pleaded the Blood over the place and asked for more Serephim to ignite fires in the hearts of the congregants. The Spirit of Truth is laying waste to lies and deception of all kinds.  It is an amazing thing that he's doing and it has turned the world topsy-turvy.  His people have no excuse for coming unglued.  People will need us.
                    So here's the thing, I do not seek revenge for the evil I continue to suffer because of your big mouths and my dad's lies.  But, and this is an absolute scriptural, scientific, experiential, from the mouth-of-God fact: I will have truth.  I've loved Him every day since I was little.  He's here.  He's coming for me.
                    "If anyone is confident that they belong to Christ, they should consider again that we belong to Christ just as much as they do.  So even if I boast somewhat freely about the authority the Lord gave us for building you up rather than tearing you down, I will not be ashamed of it.  I do not want to seem to be trying to frighten you with my letters."
(2 Corinthians 10:7-9)
————
11/27/13
10:27 am
How is it possible that y'all believe you may accuse people and not allow them the opportunity for rebuttal?  My government behaves that way, but they get the paperwork in order to cover their asses.  YOU CALLED ME CRAZY IN PUBLIC.  I am no such thing.  I will speak from your pulpit.  I will not call you crazy, although I believe I have documented just such pathology in your protestations and backpedaling.  You do not get to destroy lives and not permit the destroy-ee to have her say.  You would be evil!
————–
2:49 am
—————
11/26/13
4:04 pm
Jim and Tammie Faye Bakker's son Jay is a preacher.  He is phenomenal.
He has tremendous reasons to be angry at the church.  He chooses to assist and to love.
Listen here:   http://www.revolutionchurch.com/angry-at-the-church/
——————
11/25/13
2:11 am
Don't worry about "malware."  Or worry, if you want to.
I think you guys should watch my dad.  You understand the fundamentals of gang-stalking so it's a natural fit.  He is guilty as hell.  Please pay attention to his behavior as you so lovingly have to mine.  Thank you.
————–
11/22/13
6:05 pm
It is time to stand up.  Together.  You live in lies as I did.  Let's get this over with.
————-
3:25 am
* Truly I say to you, in this last hour I am raising up a group who shall
minister "absolute truth" in the fullness of conviction [the fullness of My powernd love] and, as they go forth with My "compassion" burning in their heart, the
yoke-destroying, burden-removing power abiding within them shall be continually
released upon all who cross their path. And "miracles" such as the earth has
never seen before shall manifest to a continually greater degree, and Satan and
his forces shall experience a "terror" that I have reserved for him until this time.
For is it not written,
…."Behold, the tempest of the Lord! Wrath has gone forth, a sweeping
[raging] tempest; it will burst on the head of the wicked. The fierce anger of the
Lord will not turn back until He has performed and until He has accomplished the
intent of His heart; in the latter days you will understand this?"…. [Jeremiah
30:23-24]
More at:   http://jtlmin.com/FIRE%20BY%20NIGHT%202013/11%20November%202013/WPFBN1122.pdf
—————–
11/21/13
1:22 pm
Hey guys, I love you and I wish you well.  I have places to go, things to see, people to touch.  If you don't want me,  just say so!  I'd like to know you are well in my absence.  So far I have no such hope.
(Do you trust God more than malware?)
—————–
11/17/13
2:24  am
I had a vision of one of your services:
                         I asked every male person over eighteen to approach the front.  I asked two of them to move the pulpit off to the side.  Then I prayed and asked Jesus to stand there instead.  The men lined up in front of the first row of pews and I got behind them so they could face Jesus and I would not be in the way.  I asked them all to get on their knees.  Any "men" that could not kneel before Jesus  were asked to leave the premises.
                        Then I  prayed  from the back, one line.  "Have your way with them, Lord."   Then I left.
                        "Time will delay no longer."   "God delayed for two years."   (Neville Johnson)
————-
11/16/13
7:31 am
                    I'm thinking it's pretty obvious I'm telling the truth about hearing from God.  It would not be possible to dream up such lies, and most certainly not to describe how my fantasies would play out when put into practice.
                     You guys taught me that your Christianity is not a "religion" but a "relationship."
                      I couldn't see it.  I still don't.
                    When you've had some experience recognizing God's voice he begins to reveal your bigotry.  If you think it's him telling you something that seems to be "wrong", you must examine your preconceived beliefs. When you're certain that it was God talking, you understand doctrine better but also you know him a bit better too. Communing with the Spirit is a circle of trial and correction,  of learning and love.  He likes puzzles.  He loves to help us put them together.  Christianity is not systematic-theology at this point, it's not a system at all.  It is a relationship.
————
11/15/13
7:44 pm
—————
4:47 pm
————
9:22 am
————–
11/14/13
5:57
———–
11/13/13
8:32 pm
(Bump to the top)
Here's how my dad took my house, it was about a year and a half ago, before he knew I could not die.  (I kept notes):
Bob:  "Linda, will you sign this deed to the house where I installed your Easy-bake oven in 1964?  When you're dead, it will belong to my grandchildren, rather than your widower."
Linda:  "Sure, Dad, whatever you say."
"And I will restore to you the years that the locust hath eaten, the cankerworm…" Joel 2:25(a).
(I guess my dad would be more of a chancre than a canker, but the promise remains.)
6:29 am
To believe we obtain the fullness of the Holy Ghost Baptism because the disciples did it for us…is as ridiculous as it would be to believe we were saved because those men made that choice. 
"But ye shall receive power, after that the Holy Ghost is come upon you: and ye shall be witnesses unto me both in Jerusalem, and in all Judaea, and in Samaria, and unto the uttermost part of the earth."  Acts 1:8.  Three weeks in a row, we read this verse in Sunday School and the teacher told us that all believers in Jesus have this glorious power and guide.  This verse is claimed by Bibb Mountain Zion Baptist Church in Macon, Georgia. They would have better referenced:  "And they were all filled with the Holy Ghost, and began to speak with other tongues, as the Spirit gave them utterance."  Acts 2:4.  Their pastor killed himself.
       Pastor who worried God wasn't 'hearing' him commits suicide
                         Watch his sermon clip.  There is much truth.  He said, "I've come too far to turn around now."
               Bibb Mountain recognizes two sacraments (from their website):  "Water Baptism, and the Lord's Supper are ordinances to be observed by the Church during the present age."   I reject this limitation based on Hebrews 6:2  "Of the doctrine of baptisms…"   I also reject it based on much personal experience.  There are many baptisms and the baptism of fire is upon each of us now.
               One time God had me re-baptize myself.  I was on my way to a political event and pulled over to take a swim in Lake Huron.  I kept my hair out of the water because I had to give a speech.  God asked, "Aren't you willing to go all the way under for me?"  I was and I did.  It was only one of a thousand times he's required commitment that church "by-laws" do not recognize.  These are sacraments.  They are personal.  Think about it, if you can record God's graces on a couple sheets of paper…is that a god you really want to serve?
               The Sunday School teacher was in error.  To believe we obtain the fullness of the Holy Ghost Baptism because the disciples did it for us…is as ridiculous as it would be to believe we were saved because those men made that choice.  God deals with each of us personally.  Isn't that the point of a "Personal Savior"?
               My wisest friend asked me once, when I was in turmoil, "Do you still pray in tongues?  Then God hasn't left you, has he?"  Jesus said, "And I will pray the Father, and he shall give you another Comforter , that he may abide with you for ever."  John 14:16.  Even when I can't hear Jesus'  voice, I can still pray in the Spirit.  Prayers in the Spirit are perfect prayers, and they never go unanswered.
"…we know not what we should pray for as we ought: but the Spirit itself maketh intercession for us with groanings which cannot be uttered."  Romans 8:26.   If we do not "utter" things we don't understand…we cannot logically claim this verse.
               If you've never experienced the feast of Pentecost…how do you expect to recognize the FEAST OF TABERNACLES, when Jesus appears in the flesh (and lots of Spirit) and comes to dwell in his people?
               (PS-  Spirit-filled Christians use "Baptist" in their jokes.)
(PPS-  Spirit-led Christians try not to do this but they always get the punchline.)
————-
11/12/13
2:41
OK, even if  you guys won't give me my day in court,
I want you to know  I'll still love you.
JAY WALSH, I will stick up for you.  After all, you never molested ME.
               (906-291-1376)
—————–
1:33 pm
————–
12:51 pm
I'm going to preach.  You could be my first…
10:34  am
All I ask is one conversation with those who called me names and destroyed my family's faith in the blood of Jesus.  So far, the Lord has not seen fit to allow this.
If it happens in his manifest presence, all the better.  I've been there before.
"Lord, please do not allow me to rise up against those who think rape victims must be further punished.  Forgive them for thinking they're any better than Muslims.  Give me more love for the liars who call themselves yours."
————
2:34 am
Does Jesus really walk beside you?  Or do you have to remind your mind that he does?
If you burp when you're praying, do you say excuse me?
(I was hearing this song in my head for a week…then Judy mentioned it in Sunday School.)
—————-
November 11, 2013
6:32
As I type I often say, "OK, I didn't do that but I like it."  My life is entirely controlled by outside influences.  I ask for this very thing.  My mind is deficient.  My mind is flesh and I choose Spirit.
——–
6:16
OK, here's what comes next.  You must discontinue thinking about yourself.  This is difficult, since you live in a body but the practice helps you deal with outside interference, like demons or the NSA.  When your thoughts begin to become words then you should pay attention.  My normal thoughts do not begin with "I AM".  When I hear "I am tired", I know it's not me who wants me to be tired.  We don't need to announce ourselves to ourselves.  PAY ATTENTION!
God frequently speaks with impressions.  His voice is not always audible, but it sits down in your heart and you know it.  (I suspect receiving the "baptism of the Holy Ghost" would make this easier.)  When you know a thing, you've progressed beyond faith.  Without faith it is impossible to please God, with faith it is possible to progress. Without progression, you get left behind.  Not enough oil and all that.
(You know you're going to beg me to preach.)
(Go ahead.  I'll say yes…)
————-
4:52 pm
——–
11:17
World-wide uprising against mainstream media…if YOUR STATION does not cover this on November 16, and there are protesters outside the very studio doors…
————-
6:35 am
I should point out that all the harm you have caused people  is forgivable.  (Even my dad trying to kill me.)
Refusing to confess however, is NOT.
 "If we confess our sins, he is faithful and just to forgive us our sins, and to cleanse us from all unrighteousness."  1 John 1:9
"Confess your faults one to another, and pray one for another, that ye may be healed."  James 5:16(a).
November 10, 2013
11:19 pm
————
10:40
How to Hear from God
Loving something you do not know.  This is the natural state for a Christian.  To enter into a spiritual relationship is an autonomic experience.  It happens.  This is faith, in part.  It is also crazy.  It is also ultimately definitive.
The "glowing" I've noted is actually a kind of starkness.  It is viewing an object (situation, person) as though he or it were all that is visible.  It is a delineation of character, of impact.  It is an outline that supersedes all else in the photo.  Have you seen it?  Hollywood tries to do this, they're very smart and they fool many people.  Some people do not require fooling.  Those watch football.  (They should smoke marijuana so they could learn to focus.)
I saw Jesus once, in an ungodly man, and I loved him.  This was a crossroad.  Loving what you do not know is always the crossroad.  If you must understand a thing, you are using your mind and that is not true love.  My parents love no one because they must evaluate everybody.  I hurt for them.  I tried to learn love from the Bible. That is not possible.  You learn in His arms.
———
10:22 pm
"You're wrong daughter.  They love me.  They just do not know me."  (Jesus)
"I have a theory that you can make any sentence seem profound by writing the name of a dead philosopher at the end of it." — Plato
———-
9:23 pm
Hey trustees and deacons,  after you settle the issue with your "member" we're going to have to talk about how you ripped up my family by badmouthing us…
9:11 pm
———–
7:36 pm
To the trustees:
          Mark Stenger
          Jerry Hollingshead
          Dan Whitmer
I also address the deacons:
          Dave Hopper
          Jason Plesscher
          Wayne Gronso
The Bible is my statute.
I have a controversy with one of your members.
I will not challenge him in a human court, as per the Bible.
I attempted to discuss my controversy with him, as per the Bible.
Failing that, I alerted two Godly witnesses of my accusation,  as per the Bible.
Failing that, I attempted to discuss my situation with your pastor, as per the Bible.
Failing that, I attempted to initiate discourse with the congregation, as per the Bible.
          Please put my case on your docket, so you can review my evidence and render judgment.
Respectfully submitted,
Linda Goldthorpe
PS-  "Church" as you know it is finished.  Get real.
———–
11:30 am
I walked out of Sunday School again.  I will not listen to lies.  (That makes it necessarily difficult to attend "church.")  (I was encouraged to see a woman's name on their list of new officers.  She has a heart for Jesus and a heart for children.  As long as you have to have Sunday School because your "services" are too boring for children, who are painfully honest…this is a step in the right direction.)
"I will not let anyone walk through my mind with their dirty feet."  (Gandhi)
The teacher, obviously a Bible scholar, has been teaching for weeks from Acts 1 and undermining the very essence of the book.  Satan knows that a church without the Holy Spirit is powerless, and he also knows this is his last go-round.  I'm praying for the teacher with the beautiful smile who does not wash dishes.  (He told me so.)  I am offering to Jesus, intercession for each pew-warmer who does not recognize that his "day of rest" is the hardest work he performs all week.  Even converts to Scientology are less mind-controlled.  (I am also blessing Scott who was in attendance.)
The Baptists contend that the baptism of the Holy Ghost happens at the moment of conversion.   The Baptists attest that they believe the Bible.  These opinions are mutually exclusive.  Some people are saved by my beloved Jesus, the Word of God, yet never enter into his promise.  He promised power!  He promised signs and wonders.  He promised that we would do greater things than he did on Earth.  (He also promised to give us a prayer language that is other-worldly and said he would use it to speak to us.)
"Now when the apostles which were at Jerusalem heard that Samaria had received the word of God, they sent unto them Peter and John:  Who, when they were come down, prayed for them, that they might receive the Holy Ghost:  (For as yet he was fallen upon none of them: only they were baptized in the name of the Lord Jesus.)"  Acts 8:14-16.
Paul was given the Holy Ghost baptism before he was even baptized in water!  Again, these were separate experiences.
"And Ananias went his way, and entered into the house; and putting his hands on him said, Brother Saul, the Lord, even Jesus, that appeared unto thee in the way as thou camest, hath sent me, that thou mightest receive thy sight, and be filled with the Holy Ghost.  And immediately there fell from his eyes as it had been scales: and he received sight forthwith, and arose, and was baptized."  Acts 9:17-18.
When you get the Holy Ghost you can see.
False teachers have their part in the lake of fire.
I am praying that you will get this.  I've prayed for you for many years.
———–
November 9, 2013
8:05
———–
7:57
——————
6:37
———–
2:09 pm
———————–
8:40 am
This won't mean much to you now, but when you guys finally get it, you're going to be ashamed by  how crazy you look to me.
————–
5:36  am
"Dear Lord.  One of your children responded!  Thank you and bless her… She wants out.  I don't blame her one bit.  She knows FAR BETTER THAN I what men do to women in your name.  Please convince her that you are "The Hound of Heaven" and that I am your bitch."
1:03 am
THE SIMPLE THING POPE FRANCIS DID TO A SEVERELY DISFIGURED MAN THAT HAS CAPTIVATED THE WORLD
http://www.theblaze.com/stories/2013/11/07/the-simple-thing-pope-francis-did-to-a-severely-disfigured-man-that-has-captivated-the-world/
————–
12:31 am
I should tell you folks that the reason I'm tormenting  you is because I issued a challenge to your patron, Robert Goldthorpe.  He was lying again and I said, "It's going to be MY FAITH or your religion."  You guys are in the mix.  Sorry.
———-
November 8, 2013
11:36
From:  Thatrandomcandidate.com:  Prayers
"Lord, I plead for the souls of men who criticize others who do not place their butts on a pew every Sunday, yet promote the raping of your daughters."
——————–
4:23 am
ABWE forced a rape victim, a little girl, to sign a confession…
————–
November 7, 2013
3:55 pm
"You can't be my enemy, because Jesus told me to love you."
———-
November 6, 2013
3:47
Hey you guys, I cleaned my house a little in case you want to come down.  Didn't get much blogging done,  but you're worth it.
3:51 am
Hey, you guys took away all my friends by slandering me.  Some are coming back!
Here's what a former Sunday School classmate wrote:
               "I swear what happened to us at the hands of evil men pretending to be men of God was of Biblical proportions."
               "I'm pretty sure that while I still suffer from post traumatic stress, I am able to sit back and watch all of this with quiet assurance that we are living with and by God's grace."
—————————-
November 5, 2013
7:07 pm
God said he would rebuild the "Tabernacle of David."  This is true worship.
"Praise the Lord" is not a greeting.  It is power, and direction.
Our worship is to be "halal."
Definition
to shine

(Qal) to shine (fig. of God's favour)
(Hiphil) to flash forth light

to praise, boast, be boastful

(Qal)

to be boastful
boastful ones, boasters (participle)

(Piel)

to praise
to boast, make a boast

(Pual)

to be praised, be made praiseworthy, be commended, be worthy of praise

(Hithpael) to boast, glory, make one's boast
(Poel) to make a fool of, make into a fool
(Hithpoel) to act madly, act like a madman
But thou art holy, O thou that inhabitest the praises of Israel.
Deuteronomy 30:14

But the word is very nigh unto thee, in thy mouth

Romans 10:8

But what saith it? The word is nigh thee, even in thy mouth, and in thy heart: that is, the word of faith, which we preach
If you want to experience God, here's how to begin:
PRAISE HIM!
—————–
11:54 am
I am having so much fun bitching you guys out.  You are utterly inconsistent and hypocritical.  And you judge your neighbor!  Do you hear the Bible?  You have done badly and Jesus is coming back.
Also, I have been in touch with people from different parts of the country who want to come to Lakefield Baptist Church to hear me preach.  What if I let you take up an offering?  What if I did not?  I won the church.  I won it in the Spirit.  Get real, or get gone.  You met your new boss.
You called the wrong Handmaiden of the Lord crazy.  I was just too busy being tortured to deal with y'all.  I have plenty of time now…
PS-  The only reason I beat you in the Spirit is because I was the only one In The Spirit.

PPS-  People from all over the world to Luce County to see your church?  My son is the best singer who's  ever crossed that threshold…I think we should do this.  Pray about it.
PPPS-  Jesus is  building his church, just like he said he would.  So far, you're not participating.
—–
1:15 am
—————–
November 4, 2013
5:50
               "I do not care a bit if you like what I say.  Anybody who knows me at all, knows I try very hard not to lie.  This group's distinguished members are:  my government, the rest of the "cloud of witnesses" and,  wait for it…my lying father.    I have demonstrated exemplary sanity by maintaining a website for six months.  (Anybody who knows me at all recognizes that this is a miracle in itself.)  I also understand Baptist theology better than your employees, and I have excelled in the art of walking the walk.  I have documented a number of situations in this world that must be addressed.  Is there any man able and willing?
               Or maybe, it's OK for little girls to be RAPED by those entrusted with their care?  Even their father?
               God have mercy on your blackened hearts.
God forgive you all.
2 pm
From September 2012,  Letter to Dad:    (LAST YEAR)
"I believe you fail to recognize my wellness because if I don't get medicated quick, I may find out what you did."
——
10 am
Music in the spirit realm and science.
This guy worked with Bob Moog who invented the synthesyzer.  He's also been to Heaven.  God wants us to KNOW STUFF.
Many Christian people are on the cutting edge of science.
They are Spirit-filled and therefore, NOT BAPTIST.
Do you think he's too flaky to be a real scientist?
——————–
9am
Did you know the original texts of the Old Testament include music?
It's interesting to study, even better than TV.
———–
6:30 am
Resolved that:  Being "mistaken" about the Baptism of the Holy Ghost is sin.
In daily life we make many errors.  We believe that "error" is an easily forgivable mistake. God however, takes error very seriously.  Error is sin and sets us on a path away from Truth, which is Jesus.  Walking away from Jesus is the most serious thing in the world.
               God says error is worthy of death:  "Brethren, if any of you do err from the truth, and one convert him; Let him know, that he which converteth the sinner from the error of his way shall save a soul from death.  (James 5:19-20[a]).
               Error is such a serious sin to God, that sometimes he passes judgement immediately:  "And when they came to Nachon's threshingfloor, Uzzah put forth his hand to the ark of God, and took hold of it; for the oxen shook it.  And the anger of the Lord was kindled against Uzzah; and God smote him there for his error; and there he died by the ark of God."  (2 Samuel 6:6-7).
He was good enough to warn us about the threat:  "Beware lest ye also, being led away with the error of the wicked, fall…"   (2 Peter 3:17[b]).
Alas, some make fun of Him:  "But these men revile (scoff and sneer at) anything they do not happen to be acquainted with and do not understand; and whatever they do understand physically [that which they know by mere instinct], like irrational beasts—by these they corrupt themselves and are destroyed (perish).  "Woe unto them! for they have gone in the way of Cain, and ran greedily after the error of Balaam for reward, and perished in the gainsaying of Core.  ("And have perished in rebellion [like that] of Korah!")  (Jude 1:10-11  KJV & Amp)
               Remember Korah?  He said to Moses, basically, "You're not the boss of me."  His sin was refusing to believe God had spoken to Moses.  "And they gathered themselves together against Moses and against Aaron, and said unto them, Ye take too much upon you, seeing all the congregation are holy, every one of them, and the Lord is among them: wherefore then lift ye up yourselves above the congregation of the Lord?"  (Numbers 16:3)  God killed a bunch of rebellious people that day.  (Of course, they tried to pin it on Moses…)  They were in error.
                 Cain did not give God the sacrifice God requested.  Why didn't he just offer a lamb and be done with it?  Whatever the reason, he was in error.  It is error for us to believe we can fulfill the great commission…or anything of value to God…without hearing from God.   We believe we may offer God our "service" any way we want.  His plans are not our own.  Sometimes going to church is a really big sin.  You might be missing a divine appointment at the gas station!  ("In the world and not of the world.")  People don't learn to hear from God.  This is because they have not received the "baptism of the Holy Ghost" and do not spend time with God in the SPIRIT.
Jude 1:
19 "These be they who separate themselves, sensual, having not the Spirit."  (KJV)
19  "These are the people who divide you, who follow mere natural instincts and do not have the Spirit." (NIV)
19   "It is these who are [agitators] setting up distinctions and causing divisions—merely sensual [creatures, carnal, worldly-minded people], devoid of the [Holy] Spirit and destitute of any higher spiritual life."  (Amp)
"We are of God: he that knoweth God heareth us; he that is not of God heareth not us. Hereby know we the spirit of truth, and the spirit of error."  (1 John 4:6)
Oh, yeah, error is also a SPIRIT and not the good kind.
——————-
November 3, 2013
Hey, the bulletin says you're having a ladies' banquet on Saturday but the time isn't there.  Is it a secret?
10:53 pm
How to Hear from God  Part XI
                I used to be jealous of Debbie Macaulay and Shirley Harkness, even my sister.  They got to be missionaries.  I wasn't called to the "foreign field" and could not pretend otherwise.  Once you hear God's voice, you can't pretend anymore.  (Maybe that's why people don't want to hear him?)  In the Baptist tradition, foreign missionary work is the highest calling a woman can hope to fulfill.  I'm grateful God thinks otherwise.  Deborah judged Israel. (Israel is God's people.  It should not be confused with the nation-state bearing its name because political "Israel" is as much Babylon as my own government, the "churches," and other freedom-killing entities.)
                God has three different voices.  Some people hear all three.  I've only heard the father's voice once.  It was in February 2001.  I was sick, fat, discouraged and demon-infested.  I had been praying for years that he would change me.  When I heard his voice, I was immediately changed.  I've never looked back.  That was the morning I woke speaking in tongues.  ( And about thirty pounds thinner.)
               Although I had studied the Bible for years, after I received the "baptism of the Holy Ghost" I began to understand scripture differently.  That would make sense because:  "This is what we speak, not in words taught us by human wisdom but in words taught by the Spirit, explaining spiritual realities with Spirit-taught words.  The person without the Spirit does not accept the things that come from the Spirit of God but considers them foolishness, and cannot understand them because they are discerned only through the Spirit."   1 Corinthians 2:13-14.  (NIV.  Sue me.)  I soon began to have great difficulty with Baptist theology.
               Baptists believe we can figure out what the Bible means and what God wants.  In doing so, Baptists do not worship Jesus, but the mind.  The mind has been called our "god of the age."  It is also the FALSE god of the AGES.  The tree of the "knowledge of good and evil" is nothing less.  Blood-bought Christians are expected to be different.  "Now we have received, not the spirit of the world, but the spirit which is of God; that we might know the things that are freely given to us of God."  (1 Corinthians 2:12)
               "God is a spirit"  (John 4:24[a])  who rarely shows up in physical form.  To hear from him, we must enter his realm.  Fortunately, he has made provision for us to easily accomplish that.  Denying the "baptism of the Holy Spirit" on doctrinal grounds is a fail.  God said we were not to attempt evangelization without it.  (Acts.  Sue me.)  Believing one already possesses this miracle of grace on the basis of "mental ascension" looks pretty foolish to those who have experienced it.  Show me your miracles and I'll show you mine.
————-
3 pm
How to Hear From God  Part X
                 Once you hear from God, you go for broke.  "Leap and the net will appear."  That's the only way to be obedient.  If you wait until your health insurance deductible has been met…opportunity will have disappeared.  Blessing will still be available, but hesitation will damage your intimacy with the lover of your soul.  If you're OK with that, read no further.
               "Lord, please enable me to verbalize how very intrinsic is my need to be with you, to be fully you.  Allow me to express in words, the Word!  Your presence has shielded me from harm I hope my brethren never face.  Your presence has provoked ecstasy I long for, even through pain of death.  You are not my reason for living, far more than that.  You are my reason for abandonment.  I abandon even life, for our moments together.  I am grateful to be learning that you love me just as much."
               My dog got paint all over the baby-blue carpeting.  I couldn't understand why it annoyed me,  I really dislike the carpeting.  I'm broke, but maybe someday I'll buy something I like.  I LEFT THE DRAWER OPEN where she got the paint.  I can't blame it on anybody else.  It is Satan, pure and simple.  When there is no rational reason for what you're feeling, you are feeling the enemy.  It is prudent to take a moment to evaluate why you are aroused, for any reason.  It is necessary.  You must, if you choose to survive the apocalypse, "bring every thought captive."
               OK, sometimes arousal is not an annoyed mien.  Sometimes arousal feels pretty good.  Sometimes one becomes spontaneously-electronically aroused.  This will become commonplace and my words will seem quaint. I am being polite.  THE GOVERNMENT CAN GIVE YOU AN ORGASM FROM SPACE.  SPIRITS  CAN DO THAT TOO.  BE ADVISED.  The government, Satan and his minions, liars, false-accusers, child and WOMAN-abusers and RACIAL abusers, are the enemy.
               Our Captain is Jesus, and he speaks through the Holy Spirit.  If your "doctrine" does not permit the BAPTISM OF THE HOLY SPIRIT, that's OK with me.  If you don't have enough Holy Ghost to heal those people on your prayer bulletin, I'd say you do not believe God's Word.  If you're OK with that, then OK.  I'm OK, You're OK.  (Thomas Harris)   What do your sick people think?
               I could write forever, but unless you begin to see how every single thing that happens to you is ordained by God and you'd better figure out what it means by asking him I will be as a "tinkling cymbal."  (1 Corinthians 13)  Love has to have a recipient.
—–
                 I handed out brochures at Sunday School.  Jason was busy helping a woman who should be healed by the Holy Ghost.  Dear God, PEOPLE,  do you not believe in God at all?  Prayers for "doctors to have wisdom!"  Doctors are now YOUR PRIESTS?  You let THEM hear from God for you?  Korah's rebellion, all over again.
Here's the order of service so far, for when I preach.
God hasn't told me everything yet, but I have this so far:
                  Since the "pews" (what a choice of words for a bench where you must glue your backside) are bolted to the floor and we cannot possibly see everybody's faces, I'll ask people to slide to the outside of the room at the far edges of the pews so they can sit sideways and look around.  I'll sit wherever somebody wants me beside him.
                 I will pray.  I will ask the Holy Ghost to have his way with everything we do.  I will ask him to take us into the presence of the Lord, his way.  ( I will have to pray in tongues for this.)
                I will say "questions are never foolish or heresy, so ask anything anytime."
Maybe Isaac will sing, maybe Pink Floyd or something.
               Then we will be grateful together.  Everybody must tell about something he or she is personally grateful for.
"Enter into his gates with thanksgiving."
Then we will sing praise to Jesus.
"Enter into his courts with praise."
Singing will be interrupted with prayer from time to time, but there will be no interruptions.  (Women will be permitted to pray.)  The Holy Spirit is always right.  His order is not our "order."
               We will discuss our pains, and our disappointments.  We will be moving around and hugging one another.  (And refilling our beverages.)
               I think we can talk about how to hear from God, since he has had me preparing to do that at some point, but he's been preparing me to discuss many things.  I long to discuss Him!!!  I do it every day!  (When I'm not discussing with him.  I do that every minute.)
               People will be crying about then, but I will have placed kleenex boxes at the inside end of every pew.  (God will give me twenty dollars somehow.)
               After an hour I will say that people can leave if they want, but that if they choose to remain until the miracles show up, I'll give them lasagna afterward.  (I'll make venison lasagna to save money, and veggie lasagna because that's right.)
               Then I will ask all those who are there for the first time in a long time (there will be many), to say why they've been away.  We will cry more, and people will exchange phone numbers.  This will not be the first miracle, but it will be a mighty demonstration of God's glory.
               For the first time in a long time, we will be His church.
           (Scripture references for all "points of order" are available on request.)
—————-
November 2, 2013
I'm writing a thesis.  (I don't have a Master's Degree.  Lots of people think I'm more educated than I am.) This is my working outline:
                    Reasons why the religion practiced at Lakefield Baptist "Church" is not the       faith of the Bible:
                          All resolutions are supported by Scripture, author's personal history,                                              or documented experience. References available on request.*
                        *Employees of Lakefield should not take their inclusion personally.
Categories of failure:
          Failure to Believe
          Failure to Hear God
          Failure to Listen to God's children
          Failure to Help
          Failure to Worship
          Failure to Fellowship
          Failure to Pray
          Failure to Study
          Failure to Obey Scripture
          Failure to Obey the Voice of God  (not too many examples here)
Categories of offensive harm to believers of Jesus, the Christ, by Lakefield:
          Discouraging personal relationship with Jesus, the Christ
          Supplanting the Spirit of God
          Worshiping self rather than God
          Pampering self rather than sharing with the needy
          Hiring employees to do its thinking
          Receiving benefit from the state
          Lacking power
          Lacking love
          Lacking justice
          Lacking truth
          Liking rich people better than poor people
          Refusing to engage the political systems that harm people
          Refusing to engage political systems that kill people
          Refusing to engage political systems that torture people
DEPENDing on political systems when the church is proven powerless
TREATING DAUGHTERS OF THE KINGDOM LIKE SHIT
          (I have a lot of evidence about this one)  (Especially in Bangladesh)
                                and
                    Denying that the blood of Jesus is  sufficient
Next category:
Failures of justice, peace, love, faith  etc, etc,  etc,    etc,        etc
                              …I'd really rather not write this one but since y'all haven't offered me the pulpit                                                                yet,  I don't have much else to do.
—————–
November 1, 2013
"I wanna go back…"   (My family was entertaining, was it not?)
—————
October 31, 2013          How to hear from God Part V
          OK, I've been trying for over two years (our book was published in 2011) to get any one of you brave "Christian soldiers" to 
listen to
me.
Psalm 69:20(b) in part:  "I 
looked
 for some to take pity, but there was none."
          After years of discussion, Isaac and I have pretty much agreed that "love" is a form of rapt attention to another…this has been a topic of concerted study.  Definitionally, nobody in the whole world loved me.   I received no attention by my family, or by the church.  It appears I was "looking for love in all the wrong places."  The Lord is love.  Exodus 33:7: "And it came to pass, that every one which sought the Lord went out unto the tabernacle of the congregation, which was without the camp."    If you want to hear from God, you must leave your comfort zone.  I left town.  Your stakes have grown roots and you couldn't break camp if the "pillar of cloud" sent you a text in advance!
          US Olympian athletes must promise, to compete in the upcoming Russian games, that they will support "sexual diversity."  OK, it is not enough that they are possibly the most personally-disciplined individuals in the world?  Must they now promote propaganda for a political agenda?  Is this not the definition of mental slavery?   Does not every church require such commitment before permitting a love-slave-long-jumper to perform her duties?  (I guess if you've already chosen not to listen to a person, love is out of the question.)
          "Thank you for the NSA.   FINALLY, somebody is listening to me!  Amen."
          (PS-Not many people know I vandalized your whorehouse.  I told Steve to pass it on.)
          (PPS-"It only takes a spark, to get a fire going.  And soon, all those around will warm up to its glowing.  That's HOW it is with GOD'S love, once you've experienced it.  You spread his love, to everyone.  You WANT TO PASS IT ON.")
           (Doesn't Steve have a cop staying with him recently?  Maybe he could tell the cop and then my government would love me more than you guys.)
—————
October 30, 2013
Halloween Hijinx at Hypocrite Hill
          After losing my first primary I offered my services to the winner's campaign, and he hired me.  This was my pitch:  "I know something about you that you'll never know.  You know what your supporters think about you…but I know what your detractors say."   I find myself in a similar position with Lakefield Baptist Church.
          Nearly everybody in our community has attended Lakefield's services, at one time or another.  Many said the "sinner's prayer" and attempted to snuggle in to the family.  The "tie that binds" has proven insufficient.  The "family value" most consistently displayed is the installation of fear.  (You maintain the evils of my physical family, writ large.)  Yet, we often get wispy-eyed, as we discuss our time in your bosom.  We challenge one another, "I'll go back, if you will."  I usually don't offer to hold hands, knowing y'all far better than they.
          First and foremost and most anti-christ, is your slovenly understanding of Scripture.  You do not believe your own book, but choose to believe what your employee says about it!  This is so lazy!  You ignore discrepancies between what the BIBLE says, and what you hear.  You fail to ask God what it means.  This isn't the first hypocrisy noticed by your "junior" brethren, but it is the most serious.
          The first thing a baby Christian notices about you is the raised eyebrows.  I remember a Spirit-led, heart-felt testimony by a soul of tough background.  "Brown-nose" was used.  Man, did she have to work to get in line after that!  Such shame!  Such rough language!  Some of your members have said a woman couldn't even STAND in the pulpit!  So many rules to learn!  What if you don't have periods anymore?  Could you go up there without sullying the holy space?  What if you bump it on your way to choir practice?  It's really hard to learn the ropes with no guidance except critical expressions on faces where you seek love.
          My family won't come here anymore, and some of them were nice people.  You judged people who were your best friends and even relatives, in generations past.  You even judged abandoned mothers, and made them sit in the back row.  When my family comes home for the summer, we should all feel welcome in this house. Your children should not feel uncomfortable about their "city" clothes.  We should not feel dirty.  WTF?  Jesus makes you clean.  My cousins and their children all come to my house and I'm  grateful they feel welcome.  I try to hear their reasons.  You can't pray for a person you're judging, but you can always touch God for a shared soul.
          Most discouraging to a heart engaged in Jesus-quest, is your bigoted judgement of  things you do not understand, nor desire to learn.  You do not cry with these people who have reasons for everything they do, not that it's any of your business what they do.
          May I pray for you, as I will from the pulpit?  (Lots of people say they'll come to church when I preach.)
          "Lord, you're taking over human affairs on all levels and these people refuse to recognize it.  You take this thing and burn it and burn it and reveal the true condition of every heart of every person who has ever crossed the threshold of that place.  Even in the old days when the doorway was different, or downstairs. That's MY CHURCH and I give it to you on behalf of every single person who went there seeking you…and found unrighteous judgment and self-righteous control-freaks.  Amen."
                   PS-"Hypocrite Hill" is your nickname, maybe that's not news.
——-
October 29,2013
Josh tells me that the "Vandals" were a people from northern Europe who made it past Gibraltar.  He also said, that at one time and place in Europe, if a person had an intellectual dispute, it was good challenge-form to nail it to a university door.  Now, please do not think, for I am not, I am not claiming that Lakefield Baptist Church is in any way intellectually-universititariraly-atical, but I'm pleased that I was polite.  I just do as I'm told.
3:45 pm
My confession:
I just committed my very first act of vandalism.  (I spray-painted the snow outside my dad's office last winter demanding TRUTH but it dissipated, so I don't think that counts.)
I NAILED a sign to the door of Lakefield Baptist Church, it reads:
"YOU LIED.  YOU REFUSE TO TALK TO ME.  Don't like the nail?  Google:  Martin Luther.  Linda.  906-291-1376″
COPS–I have spackle and paint and will make restitution if you think it is ok for a "church" to destroy lives, reputations and families…without evidence.  My number is  906-291-1376
How to Hear from God  Part IV
"Surfing the apocalypse:  Time to check your balance."
          A very important thing to keep in mind is this:  God will not talk to you if you have no intention of doing what he says.  (Trying to do everything the Book says is foregone ridiculous…you might hang yourself like Judas and didn't  Jael put a spike through Sisera's head?)   God tests if you're willing.  He tests over and over and over and over.  He asks silly things sometimes.  He asks increasingly difficult things as you pass the baby-tests.  It's very hard to do things you know will piss people off.  You have to let go of caring what people think.
          Multiple choice tests are the hardest, surprisingly.  He throws in great distracters like allowing you to be tempted. You must pray creatively to choose rightly.   (My rule of thumb is 1. God is always right, and 2. My life is not about me.)   I got so far into the game I was actually tested by being asked to do the EXACT SAME THING I WAS TEMPTED TO DO!  Very difficult to maintain balance, under those circumstances.  You must monitor your heart continuously.  It's not WHAT you do, it's WHY YOU DO IT.
          I John 3:19- 21  "And hereby we know that we are of the truth, and shall assure our hearts before him.  For if our heart condemn us, God is greater than our heart, and knoweth all things.  Beloved, if our heart condemn us not, then have we confidence toward God."  This is tricky stuff, but if you submit to obey him every day, the Spirit will keep you on the board. It is possible to read every word in the Book, and every word of true prophecy…without shame.  "God, let it be so for all of my brethren."
          Then the tests got hard.  Bigotry is near impossible to recognize in the natural but the Holy Ghost puts your nose in it.  He asked me to know and to see and to be things I was very bigoted against.  His tests are not without purpose, I shed much bigotry as a result.  "Lord, please finish the work and send more of your fire to burn everything in me that is not Love and Truth."
          The secret to passing God's tests of obedience is audacious prayer.  Audacious obedience to the Spirit. I SANG TO SATAN ONCE.  I passed that test.  When I saw no way out of temptation, I prayed for God to create a new thing for me.  Darned if he didn't do it.  I negotiated terms, I discussed with him their definitions.  He will never demand an answer without providing the parameters.  His tests are fair.
          Hebrews 5:12 For when for the time ye ought to be teachers, ye have need that one teach you again which be the first principles of the oracles of God; and are become such as have need of milk, and not of strong meat.
13 For every one that useth milk is unskilful in the word of righteousness: for he is a babe.
14 But strong meat belongeth to them that are of full age, even those who by reason of use have their senses exercised to discern both good and evil.
or·a·cleˈ
noun
a priest or priestess acting as a medium through whom advice or prophecy was sought from the gods in classical antiquity.

a response or message given by an oracle, typically one that is ambiguous or obscure.

***

"I've sucked the milk out of a thousand cows."  (Dylan)

***

Best sermon in the world:  Go to God.  Ask what he wants.  Do it.

***

Oh by the way, God's words are often "ambiguous and obscure"

***

Psalm 18:11 He made darkness his secret place; his pavilion round about him were dark waters and thick clouds of the skies.
———–
October 28, 2013
          My mayor tells me that people are beginning to question whether I may have been right about a thing or two.  I believe they should be questioning whether I've been wrong about anything.  I say it here, and it comes out there.  Here is what's going on, Freedom Lovers of America:
          I have exemplary evidence of what our government does to people it dislikes.
(I have equally exemplary evidence of what a "church" does to people it dislikes.)
My father has the other side of the coin, although I don't figure he wrote it down as creatively as I.
IF MY FATHER WOULD TELL THE TRUTH MAYBE Y'ALL WON'T HAVE TO GO THROUGH WHAT I WENT THROUGH.
Encourage him, wouldja?
          Robert David, David Jay, I could be a help to you about now.  I know what it feels like to see reproach on every face…I also know how to hear from God, whom you've offended greatly.  (I don't know what it's like to get a woody for an Asian chick, but God fills in the blanks.)   I would like to pray with you.  I would like to move in the power of the Holy Ghost and cast demons of lust and deception from you.  I would like to cook for you…and to get the keys to my new home.  Josh wants to quit work.  In Toronto he could do a number of positive things.  I could talk to Christians who actually believe in God.  In your time, I just call it as I see it.
          (And God says I MUST PREACH.  I'd rather my first sermon not be at a funeral.)
          (Is Charlie really going to take my pulpit?  I love him very much.  His daughter was compromised.  Her name is Joy and she was always a joy to me.)
——
          I couldn't work this morning, so I tried to sleep but I couldn't sleep either.  My legs hurt.  The front of my thighs were throbbing and the pain ran up around to my hip bones.  I've never had pain there before so I asked the Lord what it was about and he had me look up "thigh" in the Bible.  Here's what I found:
          Numbers 5:20- 22  "But if thou hast gone aside to another instead of thy husband, and if thou be defiled, and some man have lain with thee beside thine husband: Then the priest shall charge the woman with an oath of cursing, and the priest shall say unto the woman, The Lord make thee a curse and an oath among thy people, when the Lord doth make thy thigh to rot, and thy belly to swell;  And this water that causeth the curse shall go into thy bowels, to make thy belly to swell, and thy thigh to rot: And the woman shall say, Amen, amen."  Then it occurred to me, that you didn't just curse me by calling me crazy.  Some of you have cursed me by calling me a tramp.  So I pleaded the Blood over the curse and I feel much better.
          I began to think about words, like "husband" (also a verb) and "marry."  Human laws do not make a thing right if it's not, and human contracts do not mean God has ordained a thing.  I know a lot of Baptist girls who "married" the first guy they had sex with because they thought they had to.  That contract doesn't mean they are or ever have been "married."
          Here's a letter I wrote my mom on August 14, 2012.  She didn't respond, of course.
Dear Mom,
          I am grateful that my father has protected you so well that you can look down your nose at a fellow woman with man-troubles.  Until four years ago, I'd never met a REAL man and you've had one since high school.God forgive you for your innocent arrogance.  God forgive you for your beige and unflattering yellows when Dad wants (and you should consider…) color.  Especially, God forgive you for your smugness.  God forgive you for believing my words have less value because I smoke.  Amen.
          I am grateful that you are so very certain of your right judgement although my Jesus warned us not to judge.  "Our Jesus."  Is that fair?  When was the last time he spoke to you?When it is exposed what has been intentionally done to me, you will look at me very differently, and you will look different yourself.  (Maybe then you'll understand man-trouble.)  May God bless you and give you joy and abundance every day of your life.
          Marijuana is not the problem.  The problem is a home run by a man who expects nothing from anyone.  (Even Nicole Quinn)  The illegality of a plant, however irrational, simply exacerbates the problem.  Although I work very hard, my only hope to become self-sufficient is through the benevolence of your man.  Smart people without resources should be supported, to assist the universe and one's own soul.Please allow Dad to help me become independent.  I didn't go to law school to become a reefer-monger's consort.  Men have nearly destroyed my life and I've been married since I was 25.  If I were a Catholic, I'd have somewhere to go.  You supported Chris when she was on the Mercy Ship.
          Can you support me who is eternally on the prayer-ship?  For now?  I cannot rid my family of indecision, sloth and foolishness without an income, which I will locate.  I cannot allow permissiveness to destroy the boys as it nearly did me.Mother, have you ever cried with a woman in pain?  How about  [       ]?  Would you ever, ever once cry with me?  I cry for you.Love, Linda(Like I said, she never wrote back…)
————-
October 27, 2013
5:31 pm
          George and I started a little fake church one time, before we had kids.  We didn't think it up, we were following a man.  He had a program that took up a lot of our time.  It was called "Phones for You.".  He gathered his demographics, then he gathered his converts from the most "unchurched" blocks in the city.  We did the footwork.  It was human-contrivance to accomplish supernatural output.  It was sin in action.
Romans 14:23(b)   whatsoever is not of faith is sin.
Romans 3:28  Therefore we conclude that a man is justified by faithwithout the deeds of the law.
Hebrews 11:6  But without faith it is impossible to please him: for he that cometh to God must believe that he is, and that he is a rewarder of them that diligently seek him.
Romans 10:17  So then faithcometh by hearing, and hearing by the word of God.
          Jesus is the Word of God.  Jesus is the Word of God.  Jesus is the Word of God.  Jesus is the Word of God. Jesus is the Word of God.  We never asked God if he wanted a "church" where we tried to plant one.  Can doctrine give you faith?
          We also put our efforts to sustaining churches that were failing.  I played piano for many groups whose belief that they were "right" kept them from recognizing that they were wrong.  (If you can't pay the bills, you're doing something wrong, right?)  Their "doctrine" mattered little.  Their "outreach" was comical.  My worship was rejected.
I Corinthians 1:27  (My birthday)  But God hath chosen the foolish things of the world to confound the wise; and God hath chosen the weak things of the world to confound the things which are mighty
          I understand your former pastor is still seeking to make his living teaching God's word.  "Thy will be done."
————
          I walked out of Sunday School.  There's a new guy there and he thinks the Bible has lies in it.   First he quoted…by heart…"All scripture is given by inspiration of God and is profitable…for doctrine…"  Then he proceeded to tell us that you cannot get doctrine from the book of Acts.  I asked him if that means the Bible has a lie in it and he answered me with a stupid joke about a kid killing himself from reading about Judas.  He talked about "context", the necessity of considering which should be a FOREGONE conclusion for any doctrine, if you're trying to figure it out with your MIND.  He missed the step that he was trying to hide from us when he lied about the book of Acts…HEARING FROM THE HOLY SPIRIT.  Acts is all about the Holy Spirit and Jesus specifically told his disciples:  don't leave home without it.
          Disciples of Jesus should not be studying "doctrine" as a separate issue from the person of Jesus the Christ (the Anointed).  If I were to study "doctrine", I believe my mind would use 1)  the life of Moses, 2) the life of Abraham, 3)  the life of David,  4)  the life of Paul, 5)  the life of Jesus and 6)  the book of ACTS.  Certainly, most certainly, every word Jesus ever spoke, before or after his death and resurrection, must be "profitable" for "doctrine."  He told them to "wait" until they received the baptism of the Holy Spirit.  Doctrine studiers for the most part, don't even recognize the baptisms of our Lord.  If they've never pledged obedience unto death to the Spirit of God, they can be glib about misplaced obedience.  They can tell jokes attempting to conceal their misunderstanding of God's word.  They can say the Bible lies…
"I know whom I have believed and am persuaded that he is able to keep which I've committed unto him against that day."
————–
October 26, 2013
From "Thatrandomcandidate.com–Prayers"
"Lord, I have this dilemma with my parents.  They treat me like a child, and always have.  They refuse to talk to me about even their schemes in my own life. They called me names and accused me of murder.  They NEVER HAD THE BALLS TO TALK TO ME ABOUT ANYTHING IN MY LIFE!  My dilemma is this:  How can I demonstrate your love to people who refuse to see me?  I do what you say, I've gotten past the point where I expect any response at all, so thank you that I'm no longer scared.  I have annoyed them so much!  They WILL NOT TALK TO ME and still talk about me behind my back."
"I ask you Lord, again, to please burn through my parents'  walls of fear and shame so they can become everything you planned for them since before time began.  Burn off every callous of bigotry and prejudice.  Destroy their foundations of status and wealth.  Burn, with hotter fire.  Fires are catching everywhere, in industry, and science and government.  Your Spirit of Truth will burn every lie!  Please, first burn my parents with your love, so they will not be consumed.  I submit them to you again, and I submit the entire state of Michigan and my country.  Burn all that is not truth.  Thank you for allowing me to record it.  I'm eager for the day when I'll talk about your politics with somebody conscious, and be finished teaching 'remedial Christianity.'"
How to hear from God Part III
          God has many things to say to us, and it is his guidance that ensures survival in what is about to transpire in the natural realm.  He is drawing each of us toward truth, and our response will create the reality we experience.
          Concern for humans' opinion of our behavior is fear and creates false thought patterns and physical affectations.  This initiates incongruity within our selves.  We know what we know, but we choose to imagine we know what others think and we imagine that we can control what they think about us, and we imagine that their opinion matters.  This is the crack in the hull.  If we are not honest within, we'll never see the lies coming and they'll take us down.
          Despite our failure to recognize God's devotion and longing for each of us in all of our personal weirdness (God loves diversity.  Humans are yet identifying new lizard species and He gets off on all the various strains of marijuana He created.)… we STILL think that we are the center of the universe.  When we're alone with Him, He talks about us a lot.  That's partly why it's so wonderful, we all want to talk about ourselves, and each and every incident in our life carries personal revelation.  But, our lives are not about us.  He has a plan that encompasses far more than we can imagine.  Our part is necessary, for Him to accomplish all His desire.  His desire is ours. His desire is "everybody happy."  People get offended when you say that.  People do not think they can be happy unless they're depriving somebody else of his own happiness.  This is a lie.
          Is it not becoming easier to recognize the truth expressed by "the love of money is the root of all evil"?  I never understood that.  I watched a lot of evil people do the deed and not get paid.
"Jesus, is it OK if I start calling you 'Mister Apocalypse.'?  It's kind of fun."
          I dislike that I speak like Sarah Palin.  God will give me a new voice (unadulterated by smokers' cough.  God told me to smoke.  I told my mom.), a new vernacular and also extinguish from my rhetoric, "Geeze-o-pete".  He's very kind.
October 26, 2013
          It is the twenty-sixth of October, as time is recorded by humans.  I have typed, in times of glib panic, "He's the other half of my brain."  I also typed, "I was getting along without it."  I no longer wish to "get along."  My "getting along" is far past.  So far, it seems that I'm only going to be responsible for the northern part of the western hemisphere.  I have been responsible for this portion of geography for a long time already.  I pray for Canada and the United (yeah) States.  Prayer is the highest responsibility, I never imagined it would descend to the control of human government.  I suppose it must.  People are reprobate and unrepentant.  My father is chief.
          I desire for another human to call me crazy.  I LONG for my father to look me in the eye and call me crazy.  He'd sizzle.  I would be as surprised as he.  God is still on the throne.  I am his.  Look me in the eye, old man.  I'll bake you buttermilk cakes until hell freezes over…only look me in the eye.  Liar.
          I don't hate to wash dishes anymore.  I used to hate it, and to make it tolerable I listened to sermons and Bible studies over and over and over and over.  I don't hate too many of my activities.  I hate washing dishes for people who expect that of me, and nothing else.  I used to vomit when I read the news.  (I mean the real [sorta] news.)  I used to vomit and pass out under a tree.
———-
You gonna let me preach?
October 26, 2013
—–
October 25, 2013
How to hear from God part II.  (Part 1 is on this site, "Instruction…leaders of men")
          God does not like whining.  I know this by a whole lot of experience.  I was tortured and I whined, more than most I'm sure.  He also does not like bitching.  I did a lot of that too.  He is much more kindly inclined to listen when you are speaking words of faith.  He loves questions the best, and often answers a query with an enigma. When you ask him a question, he ALWAYS throws the ball right back to you.  Conversation with the Lord is the finest ever.  (I long for wonderful conversation, don't you?)  When you answer a question, the Lord's likely response is "why?"  He cares much more about why we do or think or feel a thing, than he does about the act or thought or sense.  He causes you to recognize yourself as he sees you, and that's good because that's how we're supposed to live.
          He told us to "pray without ceasing."  This is very difficult for any human who lives in the world.  The world intrudes on prayers conjured in mind-language, because our minds are otherwise occupied.  There is only way to pray non-stop.  (Praying non-stop is necessary when encountering outside influences.  Lots of these [ie. mind control, television, demons, electronic weapons, etc.]  interject intrusion you will soon easily identify.)  You must  pray in the Spirit.  (Praying in the Spirit is synonymous with "praying in tongues" and involves many manifestations, linguistically, musically, kinetically, emotionally, etc.)  Then, when you're alone again, you can revert to the ongoing conversation in English that you habitually enjoy.  This is how to "pray without ceasing."  Didn't you always wonder how it was possible to obey that commandment?
          This continual contact with God saved my life as I was being tortured and subjected to intentional fear induction.  I did not become afraid when my body moved on its own, because I was used to it.  God prepared me perfectly to survive the onslaught of induced sensations I experienced.  He has prepared us all perfectly for what we are about to encounter.  If you choose not to believe that, or choose not to seek his face now, you will become afraid and enter the first level of hell.
          Oh, by the way, I now have a witness willing to testify about what he watched me experience and how I reacted to it.  He said, "I remember you praying all the time about why is he putting me through this?"  The reasons are becoming more clear.  He came "to set people free."
PS-  There is a misspelling on your sign again.
———-
10/24/13
Random Girls are full of surprises.  Do you think her shorts are too short?
——
October 23, 2013
"I'll Crack Open Hidden Understanding"

10/20/13 Word
"I'm going to crack open the hidden scrolls that you and many others of my children can understand the unfolding of all that is before you.
Many want to know truth but many still arrogantly think they understand it all. I WILL do amazing things to help My bride because of the tremendous wickedness that surrounds you.
Remember there are more of My armies than there are of their's. Many of you will have your eyes opened to see what is going on spiritually in the unseeable realms. Manifest glory is increasing in the earth. This is what causes tremors in all realms! The mountains melt like wax at the presence of the Lord of Hosts! Sounds of darkness stirring and earth trembling is now more common.
Shout from the rooftops what you hear in your ear! Shout it out on the air waves, on radio waves, in the church and outside the church walls.
Trumpets are sounding in the unseen realm, announcing the hour. I WILL OPEN BLIND EYES! I WILL! I WILL UNSTOP THE EARS WHO DON'T WANT TO HEAR! Scales will fall off eyes that have been blinded by the enemy! Veils of confusion and veils of deception and delusion will be torn off of people that will startle them to realize they have been wrong.
Conviction will fall on barren hearts, angry hearts, indifferent hearts, and they will see and perceive what they could not before! Look to My Word for I have many puzzles I will unravel for those with hearts & eyes to see! Ask and you shall receive of the hidden Manna! Come while there is yet time to come away. Be wise as serpents, innocent as doves in your dealings with men.
Come to Me when your heart is weighed down! I will help you put things in perspective!"  (God, through Priscilla Van Sutphin)
—-
October 22, 2013
3:08 am
              Tomorrow's Wednesday.  Prayer meeting day.  I used to go with my grandma, and we'd sit on the right side a couple rows from the back.  Her Bible was so stuffed full of clippings and notes that she kept a huge  band around it,  cut from the cuff of a rubber glove.  People would cry sometimes, and hold hands.  I still pray and hold hands with a lot of people. Only they're mostly strangers and wouldn't feel comfortable in church.  Heaven knows I don't.
             If I were to go to prayer meeting  I'd say to my Jesus,
"Lord, I wish I could say it's good to be here, but your presence fades the moment I cross this threshold.  Your voice grows weaker in the yapping of lesser gods.  They're welcome here, and I am not."
             "Remember that time you sang me this Dylan song when I was lying on the grass sobbing?  I love you Jesus and I'll carry your truth wherever you say.  Even here."
—————-
10/21/13
4:30 am
OPPORTUNITY FOR THE "CHURCH" to be the CHURCH:
There is an orphan in our community who requires oral surgery.  He's been in pain for months and takes penicillin like tic-tacs.   I have agreed to drive him to Petoskey but he hasn't been able to come up with the money.  It will cost him $2,000 and he would pay it back.   Any Christians out there?
————————————
I filed lawsuit against my parents (and brother, he's in default)   in the Court of Jesus Christ in July.
You are hereby notified that I have enjoined the "church" in my lawsuit.
Details at "Kingdom Court Documents"
___________________________________________________________________________
10/20/13
9:30 am
I DO NOT CHOOSE TO DISRUPT YOUR "SERVICES"
I WANT TO SHARE MIRACLES WITH YOU…so
I took copies of the document I wish for you to read to Jay's house and hand-delivered them to PR so he could pass them out.  They are:
          1.  A prophecy God gave me in 2007.  It enabled me to survive mind-control-bullshit and is hand-written.
          2.  Another copy of the same prophecy, that I wrote in June.  (This page also had copies of a bunch of 4 and 5-leaf clovers.  I found a ZILLION this summer.)
My handwriting changed overnight.  I wrote about it in my book and I can prove it.
(I'd scan them and put them here, if I had the equipment to do so.)
If PR and Jay do not wish to share miracles with you,  call me and I'll show you.
The text of the prophecy is this:
"Linda, my pride, my beloved.
Withstand.    Withstand.
What is to come is ordained of me for my glory.
You'll be misunderstood again.
So am I
Never depart the secret place.
You'll understand soon.
Your children are mine.
George is mine.
You are mine.
You'll look in my eyes soon.
I am your strength."
On the abolition of lying and its effects on human consciousness.

          Our government has abolished lying.  Not only do they track and record our every move and communication, but they also can read our minds.*  (Google:  Remote neural monitoring.)  When God said, "Be sure your sin will find you out,"  He must have chuckled at this present age.  In times past He had to take a more active role in exposing lies.
          God has his own DARPA, and His weapons are infinitely greater.  We are entering the age of the Kingdom of God, and His Spirit will provide mind-reading abilities to more people.  The Seven Spirits of God  (Isaiah) have already given certain believers the ability to "look at a person and know everything about him just like I lived with him all his life."  (Sadhu Sundar Selvaraj)   Obviously, to be entrusted with such a powerful thing requires a lot of personal preparation.  I do not have the Seven Spirits yet.  I only function in the "gifts of the Spirit" as all Christians are told to "stir it up".   I only know what he wants me to know.
          People are still going to lie for a while, until we see enough of our fellow liars get picked off.  Lying will diminish gradually, with trust increasing commensurately.  When there are more non-liars than liars, society will experience drastic changes.  These changes will alter our understanding of ourselves, our interactions with others, and the systems we use to conduct activities.  Following are merely a few of the changes we will experience:
Effects of lie-absence on the individual
          I am grateful that I've had to work through many of these things already.  When I became aware of another presence in my "secret place" with God, I really bristled.**  He settled me down, and insisted that I tolerate the intrusion.  He gave me love for the intruder, then intruders, and although it's never been pleasant to share Him, I know it has been for my betterment.  Personal thoughts I would normally share only with Him caused great embarrassment. This had to cease.  Many other emotions we accept as "normal" will dissipate as we become aware that any falseness of word or mind is being noted by others.  The "great cloud of witnesses" has ALWAYS been with us, but now some of them are digital.
          As we work through our own duplicitous nature we will no longer feel guilt or shame.  Our ambition will be revealed for the God-stealing lust that it is.  Selfishness will become impossible to maintain.  Compassion will be unnecessary, as we recognize truth in others and respond appropriately to their needs.  As we become more authentic within, fear will abandon our thought life.  Then, if we experience fear, we can accurately perceive its source…Satan.
          When we become congruent within, we will learn to trust the messages our bodies give us.  We will not run to a doctor to alleviate "symptoms" but will consider what they mean.   They will become metaphorical like "cold feet" and "stiff neck".  The Bible will take on new life.  For instance Proverbs 14:30  "A sound heart is the life of the flesh: but envy the rottenness of the bones."  We'll figure things out.  We'll have peace.
Effects of lie-absence on relationships
          When we become accustomed to hearing only truth, our personal relationships will undergo revolution.  With no possibility of manipulation or coercion, there will be no drama.  Some relationships will become much deeper, obviously, but some will dissolve.  Ardent lovers of Jesus will no longer suffer the pangs of loneliness in their passion and divine connections will result as hearts are revealed.  (Eventually I believe every worshiper will be able to experience God in the same "secret place" at the same time.  No dresscode in the Spirit realm.)
          Jealousy will disappear, as we understand WHY our friends and lovers do what they do.  Exclusivity within relationships will not be necessary because connecting on the coming level will be so natural we'll all know to whom we belong.  There will be no concept of sharing one another when we all share ourselves.  There will be peace.
Effects of lie-absence on society
          Hierarchical constructs will be obsolete.  You can't have a bureaucracy without liars!  Group organization will be much more effective when we all just naturally know which person is right for which task.  Resumes will be unnecessary when we're seeking not a job, but "our destiny."
           Contracts will be unnecessary, obviously.  Banks would serve no purpose, not even their fictional role as "protectors" of money.  No courts, no jails.  The social infrastructure will come tumbling down!  It's fun to think about a paradigm with no lies, and pondering questions gives God opportunity to speak to us.  You'd probably have to turn down the volume on the football game, though.
"Church government", always an oxymoron, will be revealed as moronic.  We'll have peace.
Hebrews 6:1 Therefore leaving the principles of the doctrine of Christ, let us go on unto perfection; not laying again the foundation of repentance from dead works, and of faith toward God,
2 Of the doctrine of baptisms, and of laying on of hands, and of resurrection of the dead, and of eternal judgment.
3 And this will we do, if God permit.
Did you get that? RESURRECTION OF THE DEAD IS MERELY FOUNDATIONAL!
God be praised for what awaits us as He unfolds His divine plan for every individual!
          I brought the atheist a plate of ham with cranberry horseradish sauce, scalloped potatoes, roasted cauliflower, sunflower seed-whole wheat bread with butter, pumpkin pie and whipped cream.  I  was riled and said, "The Christians are a fraud.  They say they trust Jesus but they trust our anti-christ GOVERNMENT"  He calmed me with,  "You know that."  I said, "I know Jesus and he's not a fraud."  He hopes I'm right.
          *  If you ever hear voices in your head, or your car horn plays "shave and a haircut" when you push the keyfob, or if you see "coincidences" on Facebook…do not panic.  You are not crazy.  They can do stuff like that too.
          ** It may be hard to understand the "secret place" if one has never experienced prayer as a two-way conversation.
10/19/13
8:10
Let me try again.  I'd like to go to bed, I get up at 2 or 3 to pray.  I must try again.   When I say I have the Holy Ghost, you people seem to think I'm bragging about something.  It's not like that.  It's like I have the mumps.  Take my blood.  See if I'm right.
I used to weigh 300 pounds.  I prayed and it went away.
I used to have arthritis as bad as my mom.  I can now stand on my head and don't EVER hurt.
I used to take 60 MAJOR painkillers every month.  I have not been to a doctor for four years.
I used to be afraid of everything.  The government tortured me and I AM FINE!
(THE GOVERNMENT TORTURES LOTS OF PEOPLE.  ELECTRONIC WEAPONS CAUSE PAIN, AND DISEASE AND MOOD SWINGS AND WEIRD BEHAVIOR.)
My father pays your bills, so I forgive your hesitation, but DOES JESUS THE LORD YOU CLAIM TO SERVE forgive you?
I will do whatever He says, whenever, and I will not look back.
MY LIFE IS NOT ABOUT ME.
Miss this and you may perish forever.  The world is not as you think.  TURN OFF THE TELEVISION AND GET ON YOUR KNEES!!!!!
I'd love to talk to anybody who may recognize what's happening in our world.  My most recent article is "
On the abolition of lying and its effects on human consciousness.
"
The KINGDOM OF GOD IS BEING ESTABLISHED BEFORE YOUR EYES!  May I please talk to another person who recognizes this?
7:40
Hey Jay, Please correct me if I'm wrong (I have an easily teachable spirit) but you're not sorry you said I was crazy…you're sorry that I overheard you say it?
To the church of Jesus my Christ:  I know many of you will not hear me but please (PLEASE) tuck this away for when you're overwhelmed.  You will be overwhelmed soon.
THE GOVERNMENT IS NOT GOD!
JESUS IS GOD, and He's got a problem with the government you worship!
He's going to separate those who 1) love him,  from those who 2) love government.
(It's in the book.  I could tell you the references but I'm assuming you're smarter than you seem.)
We who remain will not have ANY sin consciousness.  We are justified.  We may be sanctified.  The remainder WILL be glorified.   ("Church" is SO VERY OVER I CANNOT BELIEVE YOU STILL THINK IT MATTERS!)
Please, when you catch on, call me.  I don't want to write all this down if nobody gives a shit.  You will.  My number is 906-291-1376.
"Let us never negotiate out of fear. But let us never fear to negotiate." — John F. Kennedy, Inaugural Address, January 20, 1961
6:18
No satisfaction.  Guess I have to go to church again tomorrow.  I don't know what to wear.  "Lord, I'd like to be comfortable and to feel like myself and not consider what people think of me.  Would you please choose my clothes?  Thanks."
5:57
I talked to Jay again.  I don't mean to pester anybody.  He agreed that a prayer for "justice" was fair.  (I told him I'd debate him on scripture any time.)  He said a new "pastor" was coming.  Apparently I should state my case to the new guy…  (When he knows who's signing his paycheck, do you suppose he'll listen to me?)
5:19 pm
I called Jay to tell him I updated my blog.  He asked forgiveness for calling me crazy which I granted of course, and I told him it was a non-issue.  I want somebody to review my evidence that my father is a fraud.  He said, "I'm 81 and I'm retired."  I didn't know you could retire from God's work but that's that.  If he teaches again, he's been untruthful.
He said, "Settle it with your father."  I said, "I tried.  I tried to talk to him for 18 months. Then I followed II Timothy where you don't accuse an elder, unless it is before witnesses.  I chose witnesses my father respects.  Then you go to the congregation. "  The congregation apparently, does not care about Bible protocol.  I'm not particularly surprised.  Here I sit.  Only God Himself can clear my name, allow me to hold my head up in my community, and prove my truthfulness to the "church".
10/19/13
From "notes to my father"
"OLD MAN, You allowed a toxic situation to fester because you wanted me to look bad.  That makes you a liar, a child-abuser, a false Christian, and a jerk.
I can prove I BEGGED FOR HELP WITH MY BOYS WHO DO NOT KNOW THAT IF YOU DO NOT PUT WOOD ON THE FIRE THE HOUSE GETS COLD.  I don't want you to suffer, as I have, but it seems to be in the cards."
JAY LISTEN UP!  You think I'm off my nut?  My dad is a liar and a fraud and you suck up to him.  Selah.
Heidi Baker's testimony
10/18/13
Hey guys!  Nobody's called me to invite me to our meeting.  I've had the same phone number since you and I were "friendly" but maybe you lost it.  (Maybe you had my passwords and didn't need it.)  Anyway   906-291-1376
By denigrating me, you gave me the opportunity to share my faith with many people.  The "great cloud of witnesses" knows me really well.  They know you too.  They know I was tortured.  Even the evil CIA asks a question before waterboarding the defendant!  YOU STARTED TORTURING ME BEFORE I EVER GOT A CHANCE TO ANSWER A QUESTION!  They'd really like to see you troubled, it would ease their consciences a bit.
If I can't appeal to your sense of justice, maybe I can arouse your concern for self-survival:
What y'all have done by choosing to take your concerns to government, instead of God, is to focus the attention of a lot of "agencies" on yourselves.  I hope, I really do, that you've been upright in your communications with the IRS.
If you call me I'll bake something nice.  Also, I will give you the phone numbers of the two judges God appointed for me as witnesses.  You'll like them, you may know either, I don't know.  They're locals, God said these men:  "have not permitted their pain to take them from the love-walk."  I can show you where I wrote it down at the time if I have enough notice.
Thanks
Random, servant of the Most High God
10/17/13
10/16/13
US Generals are being fired if they say they will not "fire on American citizens"
Paper training targets with pregnant women and little kids.  US Christians who worship government are targeted too.  (Video mentions the microwave weapons I've documented.)
10/15/13
When I was a child, we were taught about "backbiting" and told not to "gossip" but we were   never told about the consequences of indulging.  Slander is a crime and a tort, both actionable in human courts.  The Bible says we shouldn't take a brother to court. Besides, once the damage is done, what could be accomplished?
Calumny.   cal·um·ny  (k
l
m-n
)
n.pl.cal·um·nies
1. A false statement maliciously made to injure another's reputation.
2. The utterance of maliciously false statements; slander.
There is no way to repair damage done by slander. It steals life.  Calumny damages so heartily, that the Catholics equate it with murder.
CALUMNY
Catholics say: "calumny is by definition malicious. The point of calumny is, at the very least, to lower the opinion one person has of another person."  "The person who engages in calumny does not even have to specify an untruth about another; all he has to do is place doubts about that person in the minds of others."
"Injuring another person's good name by lying. It is doubly sinful, in unjustly depriving another of his good name and in telling an untruth."
I am a calumny victim, at the hands of my father and of the "church".  I am not, nor have I ever been any of the things I have heard about myself in this community.  "God, do justice, please, and never ever let me tell a lie about anybody!  Do not permit me to judge about things I do not know!  Forgive those who called me names when I was going through the darkest place imaginable, and forgive my father. "
"I am part of the fellowship of the unashamed. I have Holy Spirit power.  The die has been cast, I have stepped over the line.  The decision has been made.
I am a disciple of Jesus.
I won't look back, let up, slow down or back away.  My past is redeemed, my present makes sense, my future is secure.  I am finished and done with low living, sight walking, small planning, smooth knees, colorless dreams, tainted vision, mundane talking, cheap giving and dwarf goals.
I no longer need preeminence, prosperity, position, promotion or popularity.
I don't have to be first.  I don't have to be right.  I don't have to be recognized.  I don't have to be praised, regarded or rewarded.
I live by faith, lean on his presence, walk by patience, live by prayer and labor by power.
My face is set.  My gait is fast.  My goal is His KINGDOM.  My road is narrow.  My way is rough. My companions few.  My guide is reliable, my mission is clear.
I cannot be bought, compromised, detoured, lured away, turned back, deluded or delayed.
I will not flinch in the face of sacrifice, hesitate in the presence of the adversary, negotiate at the table of the enemy, ponder at the pool of popularity or meander in the maze of mediocrity.
I won't give up, shut up or let up until I've stayed up, stored up, prayed up, paid up and preached up for the cause of Christ.
I am a disciple of Jesus.  I must go 'til He comes, give 'til I drop, preach 'til all know, and work 'til He stops me.
And when He comes for His own, He won't have any problem recognizing me."
When Jesus came the first time, His people missed it because they were looking for a lion instead of a lamb.  When He comes again, will 'His' people recognize the lion?
10/14/13
Most sermons I've heard, and I've heard thousands, are based on nostalgia.  Often they begin well, like one begun with John 15:1  "I am the true vine, and my Father is the husbandman.  2 Every branch in me that beareth not fruit he taketh away: and every branch that beareth fruit, he purgeth it, that it may bring forth more fruit."  The pastor got rolling pretty good, even including John 15:5 : "I am the vine, ye are the branches: He that abideth in me, and I in him, the same bringeth forth much fruit: for without me ye can do nothing."  I waited for him to tell me what I must do, to draw closer to Jesus.  I held my breath because I love Jesus so much, then  he said, "You must abide… in the church."   He was not instructing disciples of Jesus!  He was pimping "church" in Jesus' place!
"Church" as we know it, is more than finished.  "Church" has become an enemy of Truth.  Meetings of truth-lovers will flourish, but there aren't too many of them in "church".  If they loved Truth they couldn't abide the overwhelming nostalgia.  Nostalgia disregards "present truth" and has no place in the army of love.  Truth-lovers are lovers, truthfully.  These are characteristics of my Lord and Savior, but not of the "church."
He will have His church, as He likes, in His time.  He will supernaturally join individuals, then join them to others.  This will happen automatically, to our way of thinking, but He knew what He had planned all along.  He has always known His plans, nothing happens by accident or  because a person is a bit crazy.  Those deemed "craziest" among us are those who have the most truth.  What can a person do with Truth in this psychotic world?  One thing and one thing alone:  Appear Different.  And sometimes make art.  And sometimes rap.  And sometimes talk too much.  Truth burns in the heart until it explodes.  You can't keep it in.
Pew-warmers of Lakefield Baptist, do your hearts burn?  Are you like the guys on the road to Emmaus who could tell by the fire in their hearts, that they were in the presence of Truth Himself?   OK, I see two hands, let me ask you:  Does that EVER happen in "church"?
God is not making any more Baptists.  (I'm almost convinced He never did.)  God is making "one new man".  Any new Baptists are converts to a false gospel and products of the flesh.  Do with that what you will.
"Be established in present truth."
10/13/13
FIRST TIME IN TWENTY YEARS I WENT TO CHURCH AND DIDN'T LEAVE FEELING LIKE A PIECE OF SHIT UNWORTHY OF LIFE!     Worship.  I was permitted to enter WORSHIP!  Worship is bliss, everybody wants this.  "Thank you Lakefield Baptist, for allowing me to hear God in your midst.  Usually, that's been impossible."
I just hand delivered my "request for justice" to Jay, Eugene and Rick at Sunday School.  I overheard Jay say I was "off my nut."  Maybe one of you church-people could pass the following video to my dad.  He hasn't talked to me for several years.  (1 Corinthians 13) (Personally, I think thirty years on the mission field with a single muslim convert is a serious waste of resources.  Google:  Heidi Baker, Mozambique)
"What is curious is that the person speaking probably doesn't know or care about most of the people there. So why does it matter so much what they think? The answer is that it hurts to be rejected."
Matthew 5:10 Blessed are they which are persecuted for righteousness' sake: for theirs is the kingdom of heaven.
11 Blessed are ye, when men shall revile you, and persecute you, and shall say all manner of evil against you falsely, for my sake.
12 Rejoice, and be exceeding glad: for great is your reward in heaven: for so persecuted they the prophets which were before you.
10/12/13
10/10/13
————
———-
10/7/13
OK guys, you need help, in administration and your handling of the Word.  Here's a good place to start, on both counts:
If it does not lead one into a more intimate relationship with Jesus, it's a waste of time.
Now, this is difficult, because only God knows why things happen, and He has a reason for everything.  Every statement made by every congregant has the potential to release spiritual reality at any moment.  These "forces" will remain with you.  (God will lead you through these understanding exercises as you spend time alone with Him.)  Be on your toes, do not miss God.
First and foremost, how can any one of you expect to lead others into worship if you do not worship alone, in Spirit and in Truth?  This is perverted.  We do not sing to one another.  We sing to Him.  
You must not program worship!  You can choose where to begin, after seeking His face on your own, but you MUST allow worship to proceed naturally, under the guidance of the Holy Spirit, after you
FINALLY
meet Him.
Even if you can't get with the program fast enough to permit an entire SERVICE to proceed as it should (ie:  as HE WANTS) you can at least give time for testimonies!  EVERY TIME YOU MEET EVERY PERSON MUST HAVE OPPORTUNITY TO SPEAK.  For shame.  Who do you think you are, just because you're the oldest or led a person to Jesus in '52?  "Out of the mouths of babes."  Permit it.
"Theophilus Thistle, a successful thistle sifter, while sifting a sieve of unsifted thistles, thrust three thousand thistles through the thick of his thumb.  Now if Theophilus Thistle, a "successful" thistle sifter, while sifting a sieve of unsifted thistles, thrust three thousand thistles through the thick of HIS thumb, take care lest thou, while sifting a sieve of unsifted thistles, thrust not three thousand thistles through the thick of thy thumb. "
"Doctrines of demons"
To the guy from the "Chew & Chat" who doesn't believe my Jesus wants us healed:
October 6, 2013     My prayer after Sunday "School"
There is much I would speak to the congregation as the Lord might give utterance.  I would speak truth that separates the wheat from the tares.  (The sheep and the goats seem to be dividing on their own.)
I'm glad I went to Sunday School because Jesus always comforts me afterward.  The Teacher and attendees chattered about football!  I'm bored out of my mind!  Don't they want to talk about Jesus?  They CANNOT possibly know Him.  They'd turn the TV off if they did.
—-
October 3, 2013
Dad, Robert Goldthorpe
Glenn Jackson, October 4,  "Fire by Night"
"The Father showed me a "beautiful" church building. It appeared
"outwardly" that it was a very prosperous church; but then I saw the "consuming fire" of the Holy Spirit as a whirlwind and it passed over and through this church
– and all that was left was charred and smoking rubble."
———–
September 30, 2013
Resolved that:  Resignation from earthly employment does not abdicate the responsibility of God's pastors.
Clive,
I don't know when you're leaving town but there is a duty you've neglected.  A member of your flock paid to have his own daughter repeatedly raped for a period of years. The victim sought redress of her grievance following Biblical protocol. It is your duty to bring this case before the congregation.
I attempted peace. From October 2011, to my dad:
"I've been trying to listen to a tape Growmaster made. He wrote on the case, "Shit my dad did."  It's taken me weeks to get through the shit his dad did.  They lived really far in the woods, and when Dad left for the day, they were completely isolated.  I had a hard time with the story of how their father held them by their ankles outside a second-floor window.  (This was not a fit of passion.  He held each of them, in turn.)  When a gunshot went through the bed, I turned off the tape-recorder. The bullet passed through a wall and a dresser on the other side.  (Growmaster's sisters were in that room.)   He remembers going to school for a couple years, here and there.  Growmaster still takes his baby to visit the old man.  It's 100 miles, one-way.  I get to see that baby too, tomorrow.
My dad apologized last night.  He said he was sorry he'd been a "bad dad" and that you don't get to have your babies over again.  I told him that I'd like to be his friend. He said I was "scary".  Whatever.  He's said that before. One time I asked him, "Why can't you just let me love you like I want to?"  He said, "It's scary".   It was scary for
me every time he woke me from the bedroom door, pitching a shoe at my head, so I guess we're even.
He made three trips bearing leftovers from a Halloween party.  He brought huge tubs of ice cream and 1/2 gallon of hot fudge.  I was so amazed at his second trip, that I cracked a joke looking around for hot dogs in his car.  He went back and got some. (Maybe he even stopped to buy some, they didn't look like a commercial package.)  My dad does things like that.
He's always the first one at an accident, and he saves people's lives.  He's the most generous person I know, other than George and Isaac I guess.  He loved his mother very much and every year gave her roses, on his birthday.  The best presents ever, he takes people places all the time.  He researches cool things. (If he and Isaac ever got to spend much time together, they could teach each other a thing or two.)
Isaac reports amazing smart things that Wonderful tells him.  It surprises him how many principles of business stewardship I already understand.  Wonderful knows I do.  I listened to my dad, even though he wasn't talking to me.
My dad was not a bad dad.  My dad was a lonely dad, and it made me lonely too.  I always wished he would yell. He wouldn't slam a door, he closed  them with static precision that stole my air.  He'd walk very softly, still does, as though he must defend each footstep.  I've seen him bite the nipple from an exquisite European truffle and throw the rest out the window.  To prove he was in control.  (Sometimes chocolate calls him.  He told me that.)  It's a hard way to live.
We were watching family videos the other day.  I wanted my babies to be perfect.  I had waited a long time and was jaw-set to do things right. (I cried in a Big Boy parking lot because my mother commented on how much food we got on the floor.)  This video though, was gorgeous boy-baby, lying on his back and refusing to perform.   My hands were in his face the whole time.  I was tapping his cheeks and demanding:  Smile!  Smile!   I was just like my dad."
"Peace, peace, when there is no peace."
"When principles that run against your deepest convictions begin to win the day, then battle is your calling, and peace has become sin
(Abraham Kuyper)
As always, your decision will not affect me.  I have chosen to become everything God intended for me to be when He made me.  Have you?
Linda Goldthorpe
PS-  Nice party
—–
Wow, Clive, God just told me more about how my life fell apart.  You're even a worse pastor than I thought, right?
10/1/13
Learn about "gangstalking"  (as if you don't already know…)
"Key to the destruction of a gang stalking target is a full penetration and infiltration of their environs, including their constant surveillance and harassment in their home, workplace/school mobbing of the target, and target's isolation from friends and family members"
"community mobbing" is a defined term of art in the field of Sociology. Community mobbing is the systematic use of  bullying, rumor, innuendo, intimidation, humiliation, discrediting isolation, and general harassment"
"infiltration of every aspect of that target's life is performed. This means that not only are neighbors and neighborhood businesses recruited to participate, but, that employers, friends and family members are turned against the target"
"splitting" techniques as well as organized crime-style methods will be used to divide and destroy the targeted family"
If everything else fails to produce the desired result, the victim becomes a gang stalking target, with sophisticated illegal surveillance being used to both facilitate the stalking and learn what particularly "gets to" each victim the most in order to systematically drive them to suicide.
More at:   http://gangstalkingismurder.wordpress.com/how-widespread-is-gang-stalking/
———————
October 1, 2013    Mere days from the "apocalypse"
Resolved that:  Rather than complying with the Word of God, the "church" has taken on the form of human government with hierarchical authority.
Isaiah 28:14 Wherefore hear the word of the Lord, ye scornful men, that rule this people which is in Jerusalem.
How is God's church established?
Matthew 16:18 (b)   Iwillbuildmychurch; and the gates of hell shall not prevail against it.
How does he build it?
Ephesians 2: 20 And are built upon the foundation of the apostles and prophets, Jesus Christ himself being the chief corner stone
What is the Church made of?
I Peter 2:5 Ye also, as lively stones, are built up a spiritual house, an holy priesthood, to offer up spiritual sacrifices, acceptable to God by Jesus Christ.
What do believers do in the church?
1 Corinthians 12:28  And God hath set some in the church, first apostles, secondarily prophets, thirdly teachers, after that miracles, then gifts of healings, helps, governments, diversities of tongues.
Do people require a priest to speak to God?
Revelation 1:5 And from Jesus Christ, who is the faithful witness, and the first begotten of the dead, and the prince of the kings of the earth. Unto him that loved us, and washed us from our sins in his own blood,
6 And hath made us kings and priests unto God and his Father; to him be glory and dominion for ever and ever. Amen.
Do people require a priest to know truth?
John 16:13 Howbeit when he, the Spirit of truth, is come, he will guide you into alltruth: for he shall not speak of himself; but whatsoever he shall hear, that shall he speak: and he will shew you things to come.
Do people require a priest to learn God's doctrine?
Isaiah 28:9 Whom shall he teach knowledge? and whom shall he make to understand doctrine? them that are weaned from the milk, and drawn from the breasts.
10 For precept must be upon precept, precept upon precept; line upon line, line upon line; here a little, and there a little:
Do people require a priest to understand what God says?
1 Peter 2:6 Wherefore also it is contained in the scripture, Behold, I lay in Sion a chief corner stone, elect, precious: and he that believeth on him shall not be confounded.
How does God talk to people?
Isaiah 28:11 For with stammering lips and another tongue will he speak to this people.
What if they haven't moved in "tongues"?
Job 33:14 For God speaketh once, yea twice, yet man perceiveth it not.
15 In a dream, in a vision of the night, when deep sleep falleth upon men, in slumberings upon the bed;
16 Then he openeth the ears of men, and sealeth their instruction
Does this exclude people who haven't received the Holy Spirit?
Joel 2:28 And it shall come to pass afterward, that I will pour out my spirit upon all flesh; and your sons and your daughters shall prophesy, your old men shall dream dreams, your young men shall see visions:
Acts 2:17 And it shall come to pass in the last days, saith God, I will pour out of my Spirit upon all flesh: and your sons and your daughters shall prophesy, and your young men shall see visions, and your old men shall dream dreams:
Who is the Holy Spirit?
Isaiah 11:2 And the spirit of the Lord shall rest upon him, the spirit of wisdom and understanding, the spirit of counsel and might, the spirit of knowledge and of the fear of the Lord
Do people require a priest to know what to do?
I Corinthians 12:7 But the manifestation of the Spirit is given to every man to profit withal.
8 For to one is given by the Spirit the word of wisdom; to another the word of knowledge by the same Spirit;
9 To another faith by the same Spirit; to another the gifts of healing by the same Spirit;
10 To another the working of miracles; to another prophecy; to another discerning of spirits; to another divers kinds of tongues; to another the interpretation of tongues:
11 But all these worketh that one and the selfsame Spirit, dividing to every man severally as he will.
Who runs a meeting?
I Corinthians 14:26 How is it then, brethren? when ye come together, every one of you hath a psalm, hath a doctrine, hath a tongue, hath a revelation, hath an interpretation. Let all things be done unto edifying.
What if humans run things?
Revelation 2:6  "But you have this in your favor: You hate the practices of the Nicolaitans, which I also hate." 
"The name "Nicolaitans" is derived from the Greek word nikolaos, a compound of the words nikos and laos. The word nikos is the Greek word that means to conquer or to subdue. The word laos is the Greek word for the people. It is also where we get the word laity. When these two words are compounded into one, they form the name Nicolas, which literally means one who conquers and subdues the people. It seems to suggest that the Nicolaitans were somehow conquering and subduing the people."
Why is a Nicolaitan church bad?
Matthew 15:8 This people draweth nigh unto me with their mouth, and honoureth me with their lips; but their heart is far from me.
9 But in vain they do worship me, teaching for doctrines the commandments of men.
What is a pastor?
Here's the modern definition of "pastor":  "a minister in charge of a Christian church or congregation."
Here's the etymology of "pastor":  "shepherd," also "spiritual guide, shepherd of souls,"  "herdsman, shepherd"  "to lead to pasture, set to grazing, cause to eat,"  "to tend, keep, pasture, feed, guard, protect"
Are employees really pastors?
John 10:12 But he that is an hireling, and not the shepherd, whose own the sheep are not, seeth the wolf coming, and leaveth the sheep, and fleeth: and the wolf catcheth them, and scattereth the sheep.
13 The hireling fleeth, because he is an hireling, and careth not for the sheep.
What happens when pastors control what is God's?  
Ezekiel 34:3 Ye eat the fat, and ye clothe you with the wool, ye kill them that are fed: but ye feed not the flock.
4 The diseased have ye not strengthened, neither have ye healed that which was sick, neither have ye bound up that which was broken, neither have ye brought again that which was driven away, neither have ye sought that which was lost; but with force and with cruelty have ye ruled them.
(Ezekiel 34:18 Seemeth it a small thing unto you to have eaten up the good pasture, but ye must tread down with your feet the residue of your pastures? and to have drunk of the deep waters, but ye must foul the residue with your feet?19 And as for my flock, they eat that which ye have trodden with your feet; and they drink that which ye have fouled with your feet.)
Will it always be this way?
Ezekiel 34:2 Son of man, prophesy against the shepherds of Israel, prophesy, and say unto them, Thus saith the Lord God unto the shepherds; Woe be to the shepherds of Israel that do feed themselves! should not the shepherds feed the flocks?
Ezekiel 34:10  Thus saith the Lord God; Behold, I am against the shepherds; and I will require my flock at their hand, and cause them to cease from feeding the flock; neither shall the shepherds feed themselves any more; for I will deliver my flock from their mouth, that they may not be meat for them.
What will the church do without human leaders?
18 For through him we both have access by one Spirit unto the Father.
19 Now therefore ye are no more strangers and foreigners, but fellowcitizens with the saints, and of the household of God;
20 And are built upon the foundation of the apostles and prophets, Jesus Christ himself being the chief corner stone;
21 In whom all the building fitly framed together groweth unto an holy temple in the Lord:
22 In whom ye also are builded together for an habitation of God through the Spirit.
Psalm 11:3
If the 
foundations
 be destroyed, what can the righteous do?
"Dear Lord, have mercy on those whose belief is based on doctrine rather than experience in your presence. Forgive them for referring to your precious Holy Spirit as an option add-on.  Please, quickly pour your Spirit of Truth and Love over all mankind.  Thank you for those who have received the seven Spirits from Isaiah and the wonderful experiences they've had.  Thank you for the rainbow and other pictures you've used to demonstrate your Spirit."
"FORGIVE US FOR FOLLOWING MEN!  Teach us to follow your Spirit!  Help us to understand you and to become everything you ever wanted.  Thank you for buying our freedom and for talking to each of us personally and directly.  Thank you for where YOU are taking us."
Revelation 22:12  And, behold, Icomequickly; and my reward is with me, to give every man according as his work shall be.
———
September 30, 2013
In 1968 I knelt at that pew by the organ and gave my heart to Jesus.  I prayed, as I was taught.  Jesus took care of me as I grew up without parents.  He talks to me.  I just figured He also talked to all those people who taught me to pray.  I grew up recently, I know that very few people who preach prayer, actually believe in it.
As I entered Sunday School last week, my father met me in the parking lot with an unprecedented hug, and told me that he loved me. He's said that in years past, when he would talk to me.  He never acted like he loved me.  I asked that he prove his love by giving me truth.  (I didn't expect much because I know him and I've asked before.)  My father has refused for a number of years, to tell me how he set into motion a series of evil events that I am still dealing with.  I've requested truth from your former "pastor", and was denied though I laid myself at his feet on the blacktop. This "church" was complicit in the lies that destroyed my reputation, confidence and prospects.  These events only increased my faith in my savior and the creator of the universe, Jesus the Christ whose blood has shielded me from myriad attacks by the government-whore this church sleeps with.  For myself, I am grateful for the slander and abuse.  For my children, I am equally grateful albeit maintaining deep concern for those whose actions destroyed my children's faith in the blood of Jesus.  Again, I'm referencing the Bible.
I've been here four weeks in a row and you're still talking about the life of Abraham, while refusing to mention that Abraham's life is only important, because He believed the SPOKEN WORD OF GOD.  Abraham did not have a Bible, and there were no pastors to tell him what to believe.  When he packed up to leave Ur, he was responding to things his contemporaries didn't acknowledge.  I am certain that if he lived in the USA, he would have been locked up.
An interesting facet of Abraham's life is a consistent theme throughout the Bible.  He had two women in the house and his will could not be accomplished.
The American church is pimping government to those who would live holy, in Christ Jesus.  There are two women in the house.
active literacy    reading you're still locked in your own head.
Church structures dispel the notion of active literacy for people of conscience.  "The artificial extension of childhood is a secret of crowd control."
"You'll have the models built into your head."   mom on grammar  "Thirteen year-old kids from Harlem can master this as easily as 25 year-old Harvard students.  We're biologically equipped.  It is our birthright."
The "church" destroys humanity, in its attempts to segregate the Divine.  Divinity is our birthright.  It does not originate in church.  I believe the most insidious of all evil, is that which purports to do good, and in doing so defines classes of people who "do good" and those who "do evil."  The Nicolaitan tendency of organizations to diefy a human so as to control and evaluate others has been Biblicaly condemned, yet most "converts" choose to follow another human instead of God.  "My sheep hear my voice and another's they will not follow."  Are the Baptist converts converted to Jesus?  Or to you?  (I daresay that if they were converted to Jesus, y'all wouldn't be so dead-set on controlling and evaluating their every action.  If you really believed Jesus had them in his hand, you'd shut up right quick.  I believe you're frauds.)
"Dear God, I ask for more fire on my community and my former "church".  Stop the mouths of every person who does not hear your voice.  Destroy their influence over the lives of those for whom you died.  Burn every lie leaving nothing but your own magnificent self.  Fulfill the vision.  Establish the kingdom.  Change hearts, or change circumstances.  More fire on Lakefield Baptist Church.  Let me see through YOUR EYES, and grant me peace as lives are disrupted.  I am so grateful that you disrupted mine first.  Thank you that your people called this handmaiden of the Lord crazy.  Let them see crazy.  Amen."
I went to my father with concerns about my son.  I BEGGED my father for help.  I still have the same concerns, and my father has refused to talk to me.  Lives are stunted and destroyed, when we refuse to communicate.  My father liked the fact that our lives were falling apart.  It made him "right".  He encouraged the dissolution of my family in a number of ways he's yet to admit.  That does not mean I do not know about them, and I keep meticulous records.
Second Timothy says that if you accuse an elder, you do it before two or three witnesses.  I did that.  I chose two men I love and whom my parents respect.  My father still refused to talk to me.  Now I must take it before the congregation.  My father, who pays your bills, is a fraud and does not care that my sons do not believe the Bible.  It is his fault that they do not.  I kept records.  I appeal to you who claim to love truth and the Bible, to correct this situation.  If you don't have the nerve to correct my father after ostracizing and vilifying me, I'll know it is because he's rich.  If you do not care to be involved in a family dispute, I'll know you're fraudulent Christians.  If you refuse to talk to a woman whose only goal since she received the baptism of the Holy Ghost has been to do his will…anathema.
Should any man of stature care to love an abandoned family, and to seek truth, I have records of my father's underhanded behavior.  If you believe leaving your recliner to attend church is "serving God" then I stand aside, and will no longer intercede for mitigation of what God must do to you.  He's God.  Robert Goldthorpe is not.
I do not plead on my own behalf, but yours.  The torture and slander I suffered were God's way of teaching me things I otherwise would not have learned.   I love you all, and I thank you.  Not one person came to me though, before y/all started calling me crazy and putting me in the prayer bulletin.  This is unscriptural, and makes you novices with the Word you claim to love.  Your understanding of the Bible is literal and mind-led.  We are instructed to walk by the Spirit yet you deny the Spirit's influence or power.  You will learn otherwise and very soon.  He's made me very prophetic, like he said ALL CHRISTIANS WERE TO BE.  "The testimony of Jesus is the Spirit of prophecy."  Without the prophetic, there is no evidence of Jesus' presence. If you do not hear from God yourself, you do not belong to him.  You can't choose your brethren, they just are.
The world is changing rapidly.  Many people who have never spoken the name of Jesus recognize the dividing of light and darkness.  (I have other flocks you know not.)         Lakefield Baptist Church is on the wrong side.  This too shall pass.  Do not believe you will recognize Jesus when He appears in the flesh if you never saw Him before.  He's been here all along.  Some of us got to know Him a bit.
I plead for His mercy on this church, I've done it for years.  I pray around the clock, or at least I did until I started blogging.  Now I pray only most of the time.  I hear from God.  I thought everybody did!  I BELIEVED YOU WHEN YOU SAID HE WAS REAL… AND YOU WERE RIGHT!  You should have listened.  (I figure that if a pastor is not preaching to himself, he's defending himself.)  Please, read the book yourselves, and ask God what it means.  There is no reason to discuss the physical aspects of Abraham's life for four weeks without discussing why his life is significant.  There is no reason to discuss ANY SCRIPTURE unless God has shed light on it for particular purpose.  He does that, and He loves talking to us.  He loves us so much we are the reason for the crucifixion!  Do you think He just did that life-defining stunt only to leave us in the hands of men who love money and power?  He did it because He wants relationship with us.  Church is the antithesis of relationship.  It's hierarchy and control and false self-justification.  He wants our everything!
We must engage the world.  He told us "Jerusalem, Samaria, all Judea."
This church engages civilians only with criticism and gossip.  You do not engage with LOVE.  My father said last week, after months of ignoring my pleas for help, that he "loved me".  I do not want his love.  It is perverted and controlling. I want ONLY truth and vindication.  The Lord promised me both.  You guys taught me that.  Watch my dad.  Watch me, I know you do already.  I told him when he first set the cops on me that it was a battle to the death between my faith…and his religion.  I will take no steps against him, and I've suffered persecution for truth.  I published a book, in 2011, documenting torture I endured by my government and my father.  Dad knew what it meant before I did, and made many reparations.  As I grew to understand, Dad got nasty again.  My former best friend burned my book without reading it…then wrote me three pages about how evil I am.  She idolizes my family.  She longs for intimacy that is unavailable, and chooses to ingratiate herself with others who look like she'd like to look.  I will not sue my father in a court of human "law" because the Bible says not to do that.  I will depend on God's people, lovers of truth, to dispense justice.  If you fail to investigate evidence, the blood is on your hands.  If you judge based on the fact that my father pays the bills and pours coffee, you have no part in the Kingdom of Jesus the Christ who died for you and whose name you claim.
Please, church-who-judges-everybody-all-the-time-anyway, JUDGE BETWEEN ME AND MY FATHER.  Examine evidence.  Pass judgment.  You've done it before, I BEG YOU TO JUDGE ME AGAIN!  I'll spread my legs just like my father made me do for the surveillance perverts.  Check it out.  Anything you want.  My father is a fraud and a liar and I've staked my life on that belief.  God be the judge of truth.  I plead the blood of Jesus, my life and lover, over this building and every person who sets foot here.  May the oil of God's Spirit anoint each of us with nerve and determination to preach the GOSPEL OF THE KINGDOM.  Thy Kingdom come, on Earth as it is in Heaven.  God's kingdom tolerates no lies.  JUDGE ME.  Let me know what you decide.  Or not.  God already told me that faith wins over religion.
—
I am so handicapped.  Two computers failed.  I haven't been to Evernote since my password inexplicably changed.  I can't remember what buttons do what, and most of the features I never even tried.  I wrote a whole book on here.  Seems like long ago.  I am drawn to the deeper meanings of things and that means the superficial startles me.  I seem to be remembering numbers better.  I'm eating like a pig, everything tastes good.  Going to church is not killing me, it's nice to get cleaned up and go somewhere.  Also, I've been successful at avoiding a sermon.  I plan to go to the padre's good-bye fete.  I'll dress tastefully.  Curtains or a tablecloth I've sewn into a presentable garment.  My rich father is fraudulently generous.  He also serves people when that's less boring than the alternative.  I do that too.  But generosity has become my nature.  I'm grateful.
I can almost say with Paul, "I have learned in all things to be content."  I am not yet entirely content.  I am dis-eased every hour or so when I'm sleeping and I wake to an unnatural hot flash…or rather, the premonition of one.  When God talks to me, I don't mind being aroused.  He always puts me back to sleep.  The terror-blasts are disconcerting, but not scary.  I guess the only thing that still scares me once in awhile is time.  It leaves pretty fast though, when I shine the light on it.   Our spirits are timeless.  We'll get used to it I expect.
Dad, this is my first draft of the comments I will be respectfully permitted to make at the church business meeting.  They will become harsher, I have no doubt.  You have accused me of anger when I was merely astonished and confused.  I am angry now.  So is God, but I expect you know that because you're a "Christian" man and you talk to him so very much:
"Nothing you can buy is worth having, and nobody you can order around with your power is worth associating with."  (John Taylor Gatto, summing Marcus Aurelius)  It's a pity that most of our time is spent "buying" and "controlling."  We consume our purchases, but controlling others is a never-ending task.  My friend tells colorful stories of his youth, they're frequently punctuated with, "But I never turned him in."  His notion of course, is that he did a favor for a colorful-story character, by not taking control over him.  It was a kindness to not report marginalized behavior to the authorities.  I don't really believe we are to "report" one another.  This is false responsibility.  We've been programmed.  We are self-promoting snitches.  No grudges, really, because we DO live in a Nazi death camp.  We are forgiven for our tendency to cover our own asses.
We are not forgiven, however, for rejecting truth.  That's the only true sin.  My Jesus, delusional or merely invisible, is Truth in sandals.  I am Peppermint Patty, and I hang with Pigpen.  "What do we learn, that is enhanced by competition?  It gets in the way."  (Gatto)  "Because your rank now becomes a factor, rather than the quality of what you've learned."
"How could we maintain the social order and the economic order if we had people who became fully alive when they were young?  And could get up when they're knocked down?"  "How would we manage a society that didn't require managing?"
I went to Sunday School again.  They've been talking about the same scripture for four weeks.  Abraham.  They haven't yet gotten to the point where his life actually DEMONSTRATED something!  To them, "leaving their comfort zone" means leaving the strat-a-lounger.  If they GO TO CHURCH, they're serving God.   We were asked about Old Testament references in the New Testament.  I said "Pour out my Spirit on all flesh," dreams, visions…almost verbatim in the two books.  No response.  Prayer requests?  I said, "World War Three", he laughed and said things were heating up, but when he prayed he did not mention it.  He prayed for healing for a person, following with, "It might not be God's will."  You neither expect nor request power.
Line upon line, precept upon precept.  Here a little.  There a little.  With stammering lips and another tongue.  "Who shall I teach doctrine?  And to whom shall the word of the Lord be revealed?"  "Jesus, you make it so hard!  Why do you just tell us stories all the time when we're asking questions?"  "Because I want to know who's listening to the stories and who cares enough to later ask me what they mean."  Love is attending.  Love is listening.  Non-listeners can say they love you forever, they're still lying.  Christians can say they love Jesus forever, but if they never ask what He thinks, they're lying too.  A lot of Christians pay more attention to football.  I know by experience that a lot of Christians pay more attention to judging other people.
Our world is at the crossroads my Bible study led me to expect.  My conversations with Jesus confirm the importance of our generation.  I began a political blog in May, right before Edward Snowden revealed the barest bit of what our government does to each and every one of us.  He knows much more, and I suspect that's why he had to do what he did.  He knows he'll never be free, nor will I, unless something changes bigtime.  Jesus is revealing truth.  He said He would do it, and now He is.    He's revealing truth and I'm walking in his footsteps.  I will no longer pretend that keeping the peace is any kind of love.  Lies are never loving.  The church perpetrates lies and digs its own grave in the process.  "Sepulcres of dead-men's bones.  Having a name that you live, yet you're dead.  Dead is a good thing though, since we're supposed to die to ourselves and live in Christ.  Did Christ tell you to wear that shirt?  He often expresses interest in my apparel.  He cares about every thing I do.
Here's what I know, here's my other business with the church.  I prayed for every occupant of each pew many times.  Eugene, I prayed that God would do something for you since he hasn't apparently done anything since He saved you decades ago.  I prayed that each of you chubby ladies would get the Baptism of the Holy Ghost and experience spontaneous weight loss.  I prayed my mother would be delivered from arthritis, as I was.  I prayed for years.  Then I had a dream and God showed me this church exploding. I drove my family out totally blind.  I had no idea what way to drive so I gave the wheel to God. My dream is happening now.  My kids saw visions of these windows blowing out!  In a vision I saw all y'all outside having a picnic as I handed out cards describing what was going to happen.  Not a shit was given.  Cars were falling from the sky and crashing to the ground…nobody noticed.  You don't have to listen to me now, but I'll bet you're going to remember when things explode.
Jay, you taught me when I was a little girl. You probably don't remember, but I wanted everything Jesus had planned for me.  He wanted a "dwelling place."   Knowing that He chooses to dwell within the hearts of men,  I have spent my whole life asking Him what such a habitation looked like, and I did what He required.  His chosen "house" looks nothing like this place.
Y'all claim to be the house of the Lord.  So does my father.  This was a problem for me, since my father is a liar.  "Judgment begins in the house of the Lord," and His judgment is imminent.    I asked God to begin with us. I asked God to send such fire on my house and my family and my loved ones and my former church-family that everything that does not originate with Him is burnt away.  I asked that only what is true and loving will remain.  (He said He was going to do that so I was not being presumptuous in my request.)
Your pretend church-party is going to explode.  It can explode one of two ways:  It can explode in shame, recrimination and scandal…or it can explode in clouds of glory as God's love is finally recognized and accepted. When you reject truth, or accept another's report without investigation, you reject love.  Love without truth is impossible.  They are both my precious Jesus.  I see little of Jesus in this organization's influence.  Your pastor did not talk to me.  Your elders did not talk to me.  MY FATHER WILL NOT TO THIS DAY TALK TO ME.
Yet I live with the reputation you ascribed me.  My life is not authentic, in this community.  Jesus will have authenticity and transparency and truth.  He can't help it.  I hope you're ready, I called for fire on Helmer and on Michigan and on the USA.  I climbed up on the altar and my parents dumped barrels of water on me.  I will burn up for Jesus one way or another.  Let's see what remains.
You pitch love really well.  It is a crime to sell a product you don't possess.  You do not love a person you will not listen to.