7/29/15
2:20 pm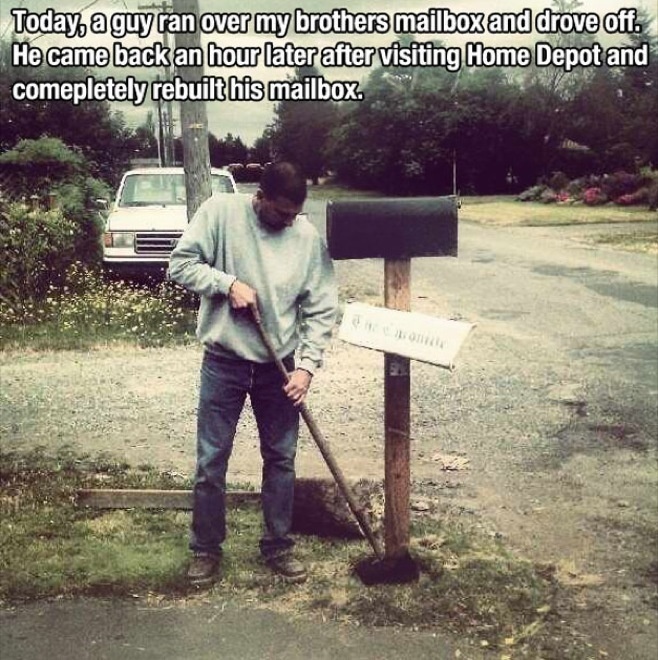 —
6/12/14
9:57 am
A U.S. Citizen is 58 Times More Likely to be Killed by a Police Officer than a Terrorist
Read more at http://thefreethoughtproject.com/u-s-citizens-58-times-killed-police-terrorists/#lIKwhe3x7yFXHdcT.99
—
6/7/15
7:13 am
The Agenda Behind Bruce Jenner's Transformation
–
In other words, it is about a complete reversal of gender roles. Simply by looking at our genetic make-up and the behavior of most mammals, one can observe that males are engineered to hunt, provide and protect while females are made to "nest", care and nurture, While modern living has made these traits less dominant, they are nevertheless part of our core being. And mass media is heavily focusing on promoting the exact opposite of this. It is about the attacking the mind with messages that conflict with our natural inclinations.
—
More at:   http://www.zengardner.com/agenda-behind-bruce-jenners-transformation/
—
5/22/15
5:21 am
People felt they couldn't make mistakes without setting off one person in the organisation who was highly critical and judgmental — but also highly valued. Townsend said, "He was a shaming kind of guy, and people were walking on eggshells around him."
Townsend had coaching sessions with the man and gave him the feedback, which the man promptly denied. "He said, "I'm not that way. I've got high standards. They just don't appreciate my standards and aren't willing to work hard. He described those complaining about him as 'a bunch of complainers'."
The man was so certain that the complaints were not true that he agreed to hear out his colleagues at a team meeting moderated by Townsend. The group sat at a conference table and told their stories. "By the fourth person, the man had tears in his eyes," Townsend recalled.
In further coaching sessions, he admitted that his father was a critical man and he had learned to be mean to others so the father couldn't get to him. The words of the team encouraged his self-reflection. "Within 30 days, he dropped the porcupine attitude and everything was fine," Townsend said.
–
—
5/6/15
9:52 am
Messy plots, audience participation and uncertain endings: how digital storytelling revives the ancient art of gossip
Against a backdrop of monotonous labour and short lives, we commented on public behaviours and speculated on private tastes; we shared illicit information and carefully concealed the parts of our lives that marked out our differences. We soothed our friends with knowledge of their enemies, and sought advantage by releasing flattering information about ourselves. In short, we were masters of gossip.
–
Poring over the lives of mutual acquaintances, dissecting their every triumph and foible, is a wise strategy in small-scale communities which are always one lean season away from disaster.
–
Neuroscientists such as V S Ramachandran, Oliver Sacks and William Hirstein have all studied the way we build a sense of who we are, and it appears that the processes involved reflect the shifting, capricious narratives of gossip, too. Rather than work with any fixed sense of truth, we confabulate to fill in any gaps in our life story, and 'repair' our memories to make the plotlines of identity add up – erasing inconvenient truths, for example, or misattributing other people's stories as our own, even generating detailed visual recollections of events that never took place.
–
See more at:   http://aeon.co/magazine/culture/digital-storytelling-revives-the-art-of-gossip/
—
4/22/15
8:28 am
—
4/19/15
5:45 pm
All the president's (little green) men: How Ronald Reagan asked Soviet rival Mikhail Gorbachev for help fighting alien invasion
Ronald Reagan asked Mikhail Gorbachev for help with aliens at summit
The former US President and actor was said to be a science fiction fan
He arranged private screenings of Close Encounters of the Third Kind and asked Gorbachev for help dealing with any future alien invasion 
Reagan's advisers edited out mentions of aliens in subsequent speeches 
Read more: http://www.dailymail.co.uk/news/article-3045894/How-Ronald-Reagan-asked-Soviet-rival-Mikhail-Gorbachev-help-fighting-alien-invasion.html#ixzz3XnIJbhqt
Follow us: @MailOnline on Twitter | DailyMail on Facebook
—
4/10/15
7:26 pm
—
4/6/15
7:09 am
"The more we do to you, the less you seem to believe we are doing it."
— Joseph Mengele
—
3/22/15
5:08 pm
"The enemy is fear.  We think it is hate but it is fear."  (Gandhi)
—
2/23/15
8:45 am
Oscar Wilde wrote,  "Selfishness is not living your life as you wish. It is asking others to live their life as you wish."
—
2/16/15
8:35 am
—
2/12/15
4:44 am
—
1/30/15
7:57 pm
Barr added: 'But there's nothing more powerful than, "I am sorry."'
—
1/29/15
2:18 pm
It is the right and the duty of everyone who seeks the truth to doubt, investigate and consider all available evidence. Wherever this doubting and investigating is forbidden; wherever authorities demand unquestioning belief – there is evidence of a profane arrogance, which arouses our suspicions. If those whose contentions are questioned had truth on their side, they would patiently answer all questions.
—The Catholic priest Viktor R. Knirsch of Kahlenbergerdorf
—
1/28/15
8:30 am
—
1/19/15
7:29 pm
"A state of war only serves as an excuse for domestic tyranny"
Aleksandr Solzhenitsyn
– See more at: http://batr.org/solitary/012212.html#sthash.k3wmuNHf.dpuf
—
1/17/15
8:51 am
—
1/15/15
7:47 am
"In the middle of all the brain-research going on, from one end of the planet to the other, there is the assumption that the individual doesn't really exist. He's a fiction. There is only the motion of particles in the brain. Therefore, nothing is inviolate, nothing is protected. Make the brain do A, make it do B; it doesn't matter. What matters is harmonizing these tiny particles, in order to build a collective consensus, in order to force a science of behavior." (The Underground, Jon Rappoport)
—
1/3/15
4:14 am
"What you get by achieving your goals is not as important as what you become by achieving your goals."  -Henry David Thoreau
Read more: whatreallyhappened.com http://whatreallyhappened.com/#ixzz3NkR0S4o5
—
1/1/15
6:48 pm
EXCLUSIVE: 'He'd rather take the death penalty than sit behind those bars forever.' Father of veteran who killed American Sniper Chris Kyle tells how he is already mourning the loss of his own son
Ex-Marine Eddie Ray Routh shot and killed Chris Kyle and Chad Littlefield at a shooting range where they were trying to help him tackle his PTSD
Routh will go on trial in February shortly after full release of American Sniper, the movie tipped for Oscars which tells story of Kyle's life 
Killer's father has told Dailymail.com how his son was struggling with PTSD and says scandal-plagued Veterans Affairs department let him down 
Marine had served in Iraq but was traumatized by hurricane relief efforts in Haiti where he put hundreds of bodies into mass graves
If found guilty of murders he faces life without parole but has told his father he would rather die than be locked up forever
His family have written to Kyle and Littlefield's bereaved relatives to apologize for his actions
Marine's father, Raymond, says: 'We lost three people that day.'  
Read more: http://www.dailymail.co.uk/news/article-2892777/He-d-death-penalty-sit-bars-forever-Father-veteran-killed-American-Sniper-Chris-Kyle-tells-mourning-loss-son.html#ixzz3NcILXulY
Follow us: @MailOnline on Twitter | DailyMail on Facebook
—
12/29/14
12:37 pm
How Bill Cosby's team of high-profile lawyers and media experts silenced rape rumors for decades by threatening accusers and playing hardball with the press
Comedian's lawyers and publicists have kept rape claims out of the media by discrediting accusers and pressuring news outlets not to publish
It was revealed on Sunday that Cosby has hired a team of private investigators to dig up dirt to discredit his more than two dozen accusers 
Read more: http://www.dailymail.co.uk/news/article-2890068/How-Bill-Cosby-s-team-high-profile-lawyers-media-experts-silenced-rape-rumors-decades-threatening-accusers-playing-hardball-press.html#ixzz3NJFOabaG
Follow us: @MailOnline on Twitter | DailyMail on Facebook
—-
12/20/14
11:24 am
This is in the Congressional Record:
"If anything I said this morning has been misconstrued to the opposite effect, I want to apologize for that misconstrued misconstruction."   (Rep. Joe Barton  Texas[R])
—
12/18/14
4:45 am
"In sum, the powerful often turn to torture in times of crisis, not because it works but because it salves their fears and insecurities with the psychic balm of empowerment."
Read more here:   http://thiscantbehappening.net/node/2592
—
12/16/14
5:03 am
—-
12/15/14
3:14 am
All of humanity is endangered by a handful of evil men and women ensconced in positions of power in Washington.  (Paul Craig Roberts)
More at:   http://www.lewrockwell.com/2014/12/paul-craig-roberts/how-close-are-we/
—-
12/11/14
12:13 pm
—-
12/10/14
9:27 am
"He drew a circle that shut me out – Heretic, rebel, a thing to flout. But love and I had the wit to win:  We drew a circle and took him in!"-from the poem Outwitted by Edwin Markham
—
12/7/14
3:54 am
—-
12/2/14
10:42 am
—
11/15/14
8:07 am
—-
11/8/14
3:26 pm
Like father like s-un: North Korean leader dictates to his entourage of yes-men in front of a picture of his dad doing the same during tour of pharmaceutical factory
North Korean leader pictured dictating to subordinates during factory tour
In the background his father can be seen doing the same in a framed photo
Feared and ruthless dictator has made several public appearances recently
The young despot disappeared for some time with speculation he was ill
More at:   http://www.dailymail.co.uk/news/article-2826487/Like-father-like-s-North-Korean-leader-dictates-entourage-yes-men-picture-dad-doing-tour-pharmaceutical-factory.html
—-
11/2/14
4:54 am
"Half the harm that is done in this world is due to people who want to feel important. They don't mean to do harm, but the harm (that they cause) does not interest them. Or they do not see it, or they justify it because they are absorbed in the endless struggle to think well of themselves". ~ T.S. Eliot
—-
10/27/14
9:35 am
–
10/15/14
6:24 pm
—-
10/8/14
9:19 am
—-
10/3/14
9:59 am
Things Toxic Parents Do
More Here: http://www.lightshouse.org/things-toxic-parents-do.html#ixzz3F5fIVQTw
—-
9/24/14
11:47 am
"Abuse is fundamentally a mentality. It is a mindset of entitlement. The abuser sees himself* as entitled. He is the center of the world, and he demands that his victim make him the center of her world. His goal is power and control over others. For him, power and control are his natural right, and he feels quite justified in using whatever means are necessary to obtain that power and control."
See more:   http://cryingoutforjustice.com/2014/09/24/they-are-giving-you-just-enough-payout-to-make-you-keep-pulling-the-slot/
—-
9/20/14
5:45 am
He who joyfully marches to music in rank and file has already earned my contempt. He has been given a large brain by mistake, since for him the spinal cord would suffice.
Read more at http://www.brainyquote.com/quotes/quotes/a/alberteins161980.html#xdkuaDFc4vFGB3pQ.99
—
8/23/14
9:16 am
Rational Reflections in the Sun
If a loved one  accused me of trying to murder him or her, I'd want to talk about it. ( If ANYBODY accused me of trying to murder him or her, I'd want to talk about it.)  I'd want to talk about it more than anything …if I were innocent.
—-
If there existed recorded history of my prior attempts to control that person's life, I'd be MORE inclined to desire a conversation about the accusations.  I'd be eager to discuss how my documented attempts to alter that person's aspirations and activities had not progressed SO FAR! Much to the contrary, if I had previously sabotaged that person's life, I would REALLY WANNA CLEAR MY NAME!  I would facilitate the discussion post-haste!  If I were innocent…
—–
If that person kept meticulous records I would figure it an easy matter to clear my name and I would seek that conversation eagerly.   If I were innocent…
—-
If I were a Christian, knowing the Bible says that if a person has "ought against me" I should go to him to make it right,  I'd go there post-haste…if I were innocent…
—-
If my family members were suffering as a result of the claimed  ATTEMPTED MURDER, I'd go right away to talk to the accuser…if I were innocent.
—–
If the accuser (loved or not…) required my input to complete a major task on behalf of all humanity? I'd go talk to him or her!  I'd go right away, if I were innocent…
—-
If the accuser requested gifts  from me, I would not comply.  I would BEG that we talk about the accusations…if I were innocent.
—-
If the accuser was absolutely wrong, and even if I had merely denigrated the accuser to family, friends, church, community and political allies, I would get on my knees and apologize, if I were innocent.
—-
But, that's just me.  And you know what my dad said about me…
——-
8/11/14
3:50 am
THE HAUNTING AND INCREDIBLY ACCURATE PREDICTION OF OUR ORWELLIAN FUTURE…FROM THE 1970S
—-
8/10/14
12:20 pm
"That there are men in all countries who get their living by war, and by keeping up the quarrels of nations, is as shocking as it is true." – Thomas Paine, Rights of Man
——
7/30/14
3:56 pm
—-
7/26/14
8:07 pm
Our chief want is someone who will inspire us to be what we know we could be.
Read more at   http://www.brainyquote.com/quotes/authors/r/ralph_waldo_emerson_2.html#3l7d75pwSdlMwKGp.99
—–
7/24/14
10:48 am
—
7/19/14
2:58 am
"Five percent of the people think; ten percent of the people think they think; and the other eighty five percent would rather die than think." ~ Thomas Edison
—
7/17/14
5:03 am
"The good things in life are degraded if turned into commodities. So to decide where the market belongs, and where it should be kept at a distance, we have to decide how to value the goods in question — health, education, family life, nature, art, civic duties, and so on. These are moral and political questions, not merely economic ones." But in today's new capitalist world, everything has a price.
Read more at http://investmentwatchblog.com/paul-b-farrell-our-market-society-has-made-a-deal-with-the-devil-capitalism-is-on-a-self-destructive-path-killing-our-morals/#jq14U5lZQEMMrjGL.99
—-
7/13/14
9:23 am
* Every time that one of My children ignores the "Voice" [Wisdom] of My
Spirit to lean upon their "own" strength and understanding they are, in reality,
saying [thinking] in their heart, "there is no God" [who is willing to help me]!
–
…."The fool has said in his heart, 'There is no God'"…. Psalms 14:1a NASB
–
Read more at:   http://jtlmin.com/FIRE%20BY%20NIGHT%202014/07%20July%202014/WPFBN0713.pdf
—-
7/10/14
4:14 pm
"…An empire is a despotism, and an emperor is a despot, bound by no law or limitation but his own will; it is a stretch of tyranny beyond absolute monarchy. For, although the will of an absolute monarch is law, yet his edicts must be registered by parliaments. Even this formality is not necessary in an empire."  John Adams (1735-1826),  2nd American President
—–
7/4/14
12:13 pm
Here are some markers to tell if we are in a "Jesus plus something:"
When we camp around it and fail to get up and follow the Holy Spirit when the cloud moves.
When it sparks a movement that evolves into a new church group, denomination, or cult with an authoritarian charismatic personality in at the top.
When it is taught at the exclusion of other biblical truths, resulting in imbalance.
When it fails to take in the whole counsel of scripture.
When many scattered and isolated verses are used as proof texts though the doctrine itself is not specifically taught in scripture.
When it garners a label.
When it stirs up carnal controversy.
When it makes you angry if challenged.
When one doctrine leads to another deception that becomes a further departure from orthodoxy.
When it is exaggerated and becomes the Gospel we preach.
When it appeals to something for Self. Seeking something for self is contrary to the call of Jesus to deny self, take up your cross and follow Him. Self-denial is merely a heart decision to pray, "Not my will, Lord, but Yours."
When it becomes the abundance of our hearts and all we talk about. We can know what is in our hearts by what comes out of our mouths.
When we find ourselves going after revelation (or revelations) instead of the Lord Jesus—seeking more revelation of the revelation for the sake of knowing more revelation.
When we try to convert others to our way of thinking instead of to the Lordship of Jesus Christ.
When it points to itself and not the Lord Jesus.
When it holds believers hostage to it rather than liberating them.
When what we preach is an "IT." Jesus is not an "IT."                                                                             By   Charles Elliott Newbold                                                                                                                          

See more  

here:  http://charlesnewboldjr.wordpress.com/
——–
7/1/14
5:09 am
Getting dressed to impress! Young man puts his pants on with NO HANDS using just his high-energy dance moves 
(It's still only one leg at a time…)
Read more: http://www.dailymail.co.uk/news/article-2675170/Getting-dressed-impress-Young-man-puts-pants-NO-HANDS-using-just-high-energy-dance-moves.html#ixzz36CqVVgGC
Follow us: @MailOnline on Twitter | DailyMail on Facebook
—-
6/27/14
2:58 am
After You Walked By…
—-
6/26/14
2:37 pm
You can't lie a lifetime, son. Either you gon' tell the truth, or the truth's gon' tell on you. (Daniel Black)
– See more at: http://whowhatwhy.com/2014/06/20/the-art-and-science-of-lies-liars-and-lying/#sthash.kb7j5xX9.dpuf
—-
6/25/14
1:24 am
—-
6/22/14
1:37 am
U.S DEPARTMENT OF HOMELAND SECURITY HAS TOLD BANKS – IT MAY INSPECT SAFE DEPOSIT BOXES
—-
6/15/14
2:09 pm
"I believe that the current limits on press freedom and excessive government secrecy make it impossible for Americans to grasp fully what is happening in the wars we finance."–Chelsea Manning
—-
6/5/14
4:09 pm
The Purchase of Our Republic
"Americans know that something is wrong, deeply wrong. They see signs of the problem everywhere: income inequality, growing concentration and power of mega corporations, political donations/corruption, the absence of jobs with decent salaries, the explosion of the US prison population, healthcare costs, student loan
 debt, homelessness, etc. etc. However, the true causes and benefactors behind these problems are purposely hidden from view. What Americans see is Kabuki Theater of a functioning form of capitalism and democracy, but beyond this veneer our country has devolved into the exact opposite."
Read more at http://investmentwatchblog.com/the-purchase-of-our-republic/#9OeAW0RBj2LQ73zi.99
—
6/3/14
3:39 am
…."Therefore everyone who hears these words of Mine and acts on them,
may be compared to a wise man who built his house on the rock. And the rain fell,
and the floods came, and the winds blew and slammed against that house; and
[yet] it did not fall, for it had been founded on the rock"…. Matthew 7:24-25
NASB
("hears," not "reads")
——–
5/31/14
5:48 pm
"Did you know that early Americans opposed police forces? They viewed them as a 'standing army,' an idea they dreaded because they felt that, eventually, that army would be used against them. Now, with the militarization of our police forces, we're creating a standing army whose duty it is to enforce laws, even the most minor of laws, using military-grade weaponry, and Americans don't seem to care anymore. My take on it is that this is a dangerous trend."
Read more at:   http://backwoodshome.com/articles2/silveira146.html
—-
5/30/14
1:22 pm
———-
5/27/14
6:33 am
——-
5/25/14
1:40 pm
"How much is enough?"  "Always a little bit more."  (John D. Rockefellar, I think.)
"Do you know the only thing that gives me pleasure? It's to see my dividends coming in."   (Rockefellar, for sure)
Read more at http://www.brainyquote.com/quotes/authors/j/john_d_rockefeller.html#DEovOQ83kSVvmbHt.99
5/22/14
10:21 am
"The Lord tests the righteous, but the wicked his soul hates."  (Psalms, somewhere)
"The Lord tests the righteous, but the wicked his soul hates."
Listen to a man who knows:   
——–
5/21/14
9:45 am
"This was the most common regret of all. When people realise that their life is almost over and look back clearly on it, it is easy to see how many dreams have gone unfulfilled."
——-
5/20/14
9:10 am
"You've been lied to. Your tax money has been taken from you and spent under false pretenses. Your children have been sent off to kill and be killed in illegal wars launched without Congressional approval."
5/19/14
4:49 pm
5/16/14
11:50 am
"Guilty people get mean."
Never Forget: Congressman Assaults Student For Asking Question
–
5/5/14
9:10 am
—
5/2/14
3:28 pm
"What if I told you that the NSA had a specialized technology for beaming energy into you and into the computer systems around you? Would you believe that was real or would you believe that was paranoid speculation of a crazy person?"
——–
4/30/14
3:28 am
Doug Casey, of economic and social commentary renown offers this deduction about the sociopaths running the U.S.
"Conversely, statism and collectivism, by restricting liberty, tend to reward stupidity. Remember that political leaders are oriented toward controlling other people; they're clever about it, but they're basically stupid about the rest of reality. Nonetheless, their animal shrewdness is enough for them to gain and keep power over others. The immediate and direct consequences of that political power are gratifying for those who have it; the indirect and delayed consequences, however, are disastrous for everyone.

But wait. It sounds like stupidity is related to evil. Which it is. Stupidity is a signpost of evil. It's why it often takes a while, when things are going badly, to determine whether you're dealing with a knave or just a fool."
– See more at: http://www.batr.org/stupid/042814.html#sthash.NIFomKjW.dpuf
————
4/27/14
12:41 pm
———
4/21/14
10  am
"The confidence gap between the sexes is one of today's hottest topics. Here's leadership expert Erica Anderson in this week's Forbes: "Women, I have come to believe after having thousands of conversations on this topic over the past 30 years, tend to be much more self-critical than men – and that really gets in their way when it comes to accomplishing all they're capable of doing at work."
"According to the authors of a new book, The Confidence Code, featured in the new issue of The Atlantic, this gap isn't  just a nuisance. It's a "particular crisis for women." They argue that it helps explain everything from why women don't ask for raises as often as men (and when they do, they ask for less) to why the glass ceiling still seems so rock-solid."
Read more at:   http://www.theglobeandmail.com/globe-debate/self-doubt-youre-probably-a-woman/article18059995/
"Someday baby, you ain't gonna worry poor me anymore."  Dylan
——–
4/18/14
5:53 pm
"That which I should have done I did not do."   Ivan Albright
—
4/11/14
12:10 pm
The poor shall strive while the rich will thrive
——–
4/7/14
10:07 am
"The real hopeless victims of mental illness are to be found among those who appear to be most normal. Many of them are normal because they are so well adjusted to our mode of existence, because their human voice has been silenced so early in their lives that they do not even struggle or suffer or develop symptoms as the neurotic does. They are normal not in what may be called the absolute sense of the word; they are normal only in relation to a profoundly abnormal society. Their perfect adjustment to that abnormal society is a measure of their mental sickness. These millions of abnormally normal people, living without fuss in a society to which, if they were fully human beings, they ought not to be adjusted." – Aldous Huxley – Brave New World Revisited
—
3/28/14
7:48 pm
Demonic forces are behind the elite and institutions.  Look at the forces.  It is a spiritual battle.
—–
3/26/14
6:47 am
'When sisters sit together, they always praise their brothers; when brothers sit together, they sell their sisters to others."    (Afghan woman, here:  http://www.globalresearch.ca/womens-rights-in-war-torn-afghanistan-pervasive-poverty-oppression-and-abuse/5375124)
———
3/13/14
5:08 am
                             Isaac arranged for new internet at the house.  George is supposed to cancel Wild Blue and the new hook-up should happen on Friday.  Isaac is doing some really cool adult things.
                              Visible saw a glowing guy, somewhere in Asia I think.  Watching a guy glowing  right in front of you changes your life. The guy preached:  faith, certitude and determination.  "The very existence of such souls should be proof positive that there is a hidden kingdom of great power  that shapes our destinies; that can shape our destinies should we permit it to. He is living proof of what we can be, if we walk in the footsteps of any of the great ones."   I knew a "great one",  he was only a baby great-one at the time,  but I had never seen a great-one before so I followed him anyway.  (I also fell in love with him but that's an entirely different story.)
                      My great-aunt Lillie kinda glowed, but not too much.  I saw her once with a two-inch fish-bone sticking out from her teeth and it was gross but she didn't mind.  Lillie had a young mind, in a fat old body.  I could go to Lillie's house at zero-dark-thirty and she was always ready for a ride.  My young woman-friends couldn't be bothered with adventure, not with preening demanded  the next day!  My aunt Lillie was my best college-mate. She was a lonely old widow but she never stopped expecting life to be fun.  I had not yet believed it could be. I'm trying to channel her now.
                       I was raised in rigid darkness.  I was permitted fun but not permitted to choose it.  I was given books but not permitted to believe them.  I was inappropriate and unappealing;  Weight Watchers at ten years old!  (We only drank diet pop, cyclamate, saccharine, aspartame…all of the nasty chemicals meant to make us more physically attractive.)   I was taken to Disneyland.  I  believe Disneyland is evil.  I refused a shopping trip to Hong Kong.  I believe recreational shopping is evil.  I leave dinner early on New Year's Eve to take my family to church.  (Man, my folks really hate when I do that.)  I have repeatedly refused the darkened "fun."  But, I never glowed.  My sons glow.  The radiance of their presence changes lives.  They invest their power but do not fully buy into it.
                         My boys will usher us into a world that doesn't require  football or anorexia.  Follow  the light, that's always the message.   Shopping-queens advise me to become more spiritual.  That's good advice.  I pray to glow more brightly than the trinkets in their "selfies."  I pray to glow with love for poor people who do not get to go on trips and do not get to buy things.  I pray to glow with woman-honor reflected by those who have suffered for their testicle-less-ness.  I pray that the light of truth will overwhelm me to such an extent that shoppers-who-look-down-on-those-who-do-not-shop will laugh their asses off and have some fun.  Amen.
—-
2/24/14
11:37 am
"Corporations and government are using information about us in a new – and newly insidious – way"
—-
2/6/14
9:52 am
                         I'm not particularly sentimental anymore.  I've discarded tons of stuff that used to seem important.  Everything I value now fits in a cedar chest and my Pampered Chef bag from when Steve was trying to get me out of my torture-induced  slump.  (I also have a box of campaign memorabilia.  Seven generations of business cards and brochures designed by Isaac,  which I will sell to the Smithsonian when they set up his exhibit.)  In my cedar chest (it's really my mom's cedar chest,  she abandoned it full of love letters and t-shirts) is family history. It contains my great-grandma-Franz's silver coffeepot, and my great-grandma-Fyvie's silver cream and sugar set.
                         I have pictures of all my great-grandparents.   George lifted the chest and put it on 2 by 4's to keep it from water damage when the river overflows  its banks. My Pampered Chef bag is the largest nylon object I've ever seen.  It holds fifty pounds of journals and evidence and I keep it by the door.
—
1/24/14
1:26 pm
"People who have immersed themselves in the details and manifestations of this life, may have a wide or less wide awareness of what goes on down here but they know squat about elsewhere."
———-
1/21/14
9:16 am
Look, you guys are already in shock and you haven't even thought about it yet.  Directed energy technology can make people decrepit and sick.  It can also make a hand draw a beautiful picture for the first time ever. They can nudge an elbow to miss a pass and make one quarterback perform better than another one.  The world is rigged. They could make deaf people hear but instead the technology is used to torture.  GET WITH IT.  (Even if you don't yet recognize the well-documented electrical technology and its pervasiveness, you should remember these warnings from Sunday School.  You wanna be on the right side of history.)
———–
1/16/14
6:40 am
"I cannot be a sheep because I have a family and I know the children of this nation have no future unless the adults stand up and take back what we have lost."
"The hopelessness spreading across the country and planet is approaching epidemic levels. The adult sheep of this nation have made their bed and they should lie in it. But what about their children? I find it incomprehensible that any parent would not fight for their children's survival."
Read more at:  http://thecommonsenseshow.com/2014/01/14/our-children-dont-want-to-live-under-the-new-world-order/
—
1/11/14
11:55 pm
"Perseverance through persecution goes a long way to establish authenticity."  (Chayla the Brave)
———
1/7/14
7:10 pm
"We don't have time for this!" exclaimed a police officer as he shot and killed a psychologically troubled, 90-pound teenage boy who had already been tasered and was pinned down beneath two other officers."
—–
1/5/14
3:30 pm
"Turn everything around one-hundred and eighty degrees and then proceed to rip the bottom out of every program they're using to force the world to artificially-submit to all this tyranny they created in the first place."
——–
1/2/14
3:26 am
Lies are never love.
——-
1/1/14
9:38 am
The typewriting machine, when played with expression, is no more annoying than the piano when played by a sister or near relation.   (Oscar Wilde)
—–
12/27/13
9:34 am
What if you were a privileged player in a rigged game…how would that change the way you think about yourself?
———-
12/26/13
4:40 am
—————-
                              We are a stiff-necked people.  We are stubborn and self-righteous.  "Woe is me, for I am a stiff-necked woman and I dwell among a stiff-necked people."   (They lie too, just like Isaiah's generation.)  Saul was stiff-necked too, and self-righteous.  God knocked him off his high horse.  Cocky people will not continue with us.  Cockiness is not a character trait, so I can recognize it without "judging."  Cockiness is an affected manner that prohibits others from asking questions.  Fonzie was cocky.  He was considered cool.  Nobody would dare to cross him.  Cockiness is a great mask.
                         My favorite masks are the educated ones.  There's a specific demon that comes along with a diploma.  I used to see him in my eyes but he's gone now.  I see him around the neighborhood sometimes.  As he digs deeper into someone's soul, he becomes much of  the person's face.  (This is called, "discerning spirits."  On a clear day, you can discern forever. ) Religious-spirit-faces are drippy.  It's pretty easy to see in their eyes that they're going to try to make you better.  They start building prisons right away.  ("Know thy enemy.")  It would be really fun to talk to other people who know about this stuff.  Wish I knew some Christians.
                         Also, the NSA discerns our spirits too, but to them it's Science.  Selah.
                           I feel like I'm on a stake-out.  I did that once, in my car outside a vacant hotel where people were breaking in at night.  The owner was so embarrassed about his paranoia that he wouldn't pay me until I reminded him how I said I'd never steal from him and I had assumed he would behave the same.  That embarrassed him worse.  He was in the Iraqi war in the Revolutionary Guard and he and I will be great friends.  I will help him do something.  Another story.  Even people who hate me think I'm interesting.
                         I feel like I'm in a stand-off on about twenty different fronts.  I can't see myself losing on even one.  My confidence is not based on much "circumstantial evidence" but I have faith.  I have faith because I 1)  heard God tell me things, 2)  chose to believe God, and 3)  will soon BELIEVE HIM FOR REAL!  This is how faith works.  If I had not listened to God, I would be on thorazine or dead at my father's hand.  God will soon intervene is such an obvious manner, that I am released from various prisons.  "Imminent."   "Prepare ye the way of the Lord!"  That's been my message since I was little.  My own uncle told me one time just what I could do with my cross and my Jesus.  I stand aside.  I'm on a stake-out smoking far too many cigarettes and watching for what might happen.  I live on coffee and beer and on my breaks I cook gourmet meals for the fine boys I defended in my book.  I watch out the window.  I listen to the animals.  My ear's to the ground.  I can't wait to write another book.  My next book will not contain the word "hate."  Not even one time.
—————–
12/23/13
12:19  am
                         My quarantine from family events began  it seems, when I turned down a trip to Europe because I was running for Congress.  My dad came to my house every night for a week, trying to shame me, insisting I go  along.  His shame I can take, it's the gift that keeps on giving.  I could not bear the shame of receiving campaign contributions and reneging on my responsibility to people who trusted me.   How long must I suffer his controlling bullshit?  He couldn't make me a  junior-psychopath when I lived under his roof, how can he expect to do it now?
                         I am not angry though the burning in my chest is distinctly uncomfortable.  So uncomfortable that I think I will not sit on my parents' couch for hours waiting for my brother's family to show up.  I think I will not listen to the squeals of delight as tots open redundant presents.  I think I will hold out for the one present my rich parents will not part with.  Thank you for the invitation Mom, the boys may attend if they like.  I will not.  But do send some leftovers home with Isaac.  After all, we're family.
—————-
12/12/13
8:01 am
"You gotta dance with him that brung ya."  (or with whomever you brought…)
————–
12/11/13
6:38 pm
D.C. officer charged with child porn confirmed dead after Potomac plunge
"Washington was arrested last week after police said he took nude pictures of a runaway 15-year-old girl after she returned to her home. Police found numerous pictures of young women, including deleted photos of what appeared to two nude minors. He was charged with production of child pornography."
Nice country Reagan left us, right?  A guy could  go to prison for taking pictures of his own granddaughter for Heaven's sake!
More here:   http://dccrimestories.com/2013/12/10/body-pulled-from-hains-point-linked-to-d-c-officer-charged-with-child-porn/
————
12/10/13
10:51 pm
People do not buy things because they want to have different things.  People buy things because they want to have different feelings.  Branding and advertising make us think that different things will give us better feelings.  It is our feelings that suck, not our stuff. Our stuff is pretty sufficient, at least  in America. Our feelings are most often mind-controlled by demons or advertising.   I like to feel pretty.  I  most often feel that way in a fine garment.  (As I recall.)  Garments will be distributed by  God according to the intentions of a person's heart.  Our hearts will clothe us in the  raiment we wear to court.  It's not good  defense strategy to be seen in flip-flops with your hands chained.  Jesus' righteousness will clothe some, and they'll be a wonder to behold.
————–
9:39 am
I think dumb sociopaths don't lie.  They know that to lie would be to expose their selfish motivations to a more perceptive consciousness.  I think dumb sociopaths refuse to talk. That would make them a lot smarter than me.  (I)
———–
12/09/13
5:50 am
————-
12/08/13
12:04 pm
—————–
3:37 am
How to spot a PSYCHOPATH.
———–
3:25 am